Abstract
Free-living amoebae (FLA) are the most abundant and widely distributed protozoa in the environment. An investigation was conducted to determine the presence of free-living amoebae (FLA), Acanthamoeba and Vermamoeba in waterfronts of parks and squares and tap water of Shiraz City, Iran. FLA are considered pathogenic for human. These ubiquitous organisms have been isolated from different environments such as water, soil, and air. Eighty-two water samples were collected from different places of Shiraz City during the summer of 2013. All samples were processed in Dept. of Parasitology and Mycology, Shiraz University of Medical Sciences, Fars, Iran. Samples were screened for FLA and identified by morphological characters in the cultures, PCR amplification targeting specific genes for each genus and sequencing determined frequent species and genotypes base on NCBI database. Overall, 48 samples were positive for Acanthamoeba and Vermamoeba in non-nutrient agar culture based on morphological characteristics. The PCR examination was done successfully. Sequencing results were revealed T4 (62.96 %) genotypes as the most common genotype of Acanthamoeba in the Shiraz water sources. In addition, T5 (33.33 %) and T15 (3.71 %) were isolated from water supplies. Vermamoeba vermiformis was known the dominant species from this genus. The high frequency of Acanthamoeba spp. and Vermamoeba in different environmental water sources of Shiraz is an alert for the public health related to water sources. The result highlights a need for taking more attention to water supplies in order to prevent illnesses related to free-living amoebae.
This is a preview of subscription content, log in to check access.
Access options
Buy single article
Instant access to the full article PDF.
US$ 39.95
Price includes VAT for USA
Subscribe to journal
Immediate online access to all issues from 2019. Subscription will auto renew annually.
US$ 199
This is the net price. Taxes to be calculated in checkout.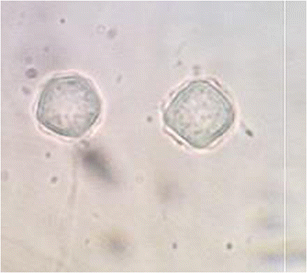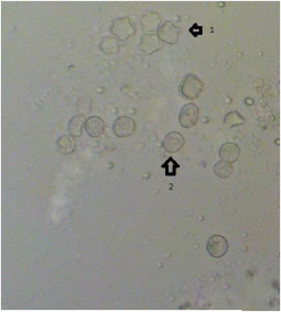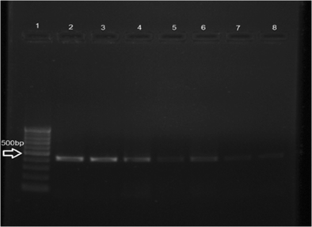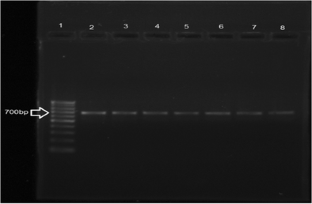 References
Abedkhojasteh H, Niyyati M, Rahimi F, Heidari M, Farnia S, Rezaeian M (2013) First report of Hartmannella keratitis in a cosmetic soft contact lens wearer in Iran. Iran J Parasitol 8(3):481

Booton GC et al (2002) 18S ribosomal DNA typing and tracking of Acanthamoeba species isolates from corneal scrape specimens, contact lenses, lens cases, and home water supplies of Acanthamoeba keratitis patients in Hong Kong. J Clin Microbiol 40(5):1621–1625

Centeno M et al (1995) Hartmannella vermiformis isolated from the cerebrospinal fluid of a young male patient with meningoencephalitis and bronchopneumonia. Arch Med Res 27(4):579–586

De Jonckheere J, Van de Voorde H (1976) Differences in destruction of cysts of pathogenic and nonpathogenic Naegleria and Acanthamoeba by chlorine. Appl Environ Microbiol 31(2):294–297

Di Cave D et al (2009) Acanthamoeba T4 and T15 genotypes associated with keratitis infections in Italy. Eur J Clin Microbiol Infect Dis 28(6):607–612

Edagawa A, Kimura A, Kawabuchi-Kurata T, Kusuhara Y, Karanis P (2009) Isolation and genotyping of potentially pathogenic Acanthamoeba and Naegleria species from tap-water sources in Osaka, Japan. Parasitol Res 105(4):1109–1117

Flint JA, Dobson PJ, Robinson BS (2003) Genetic analysis of forty isolates of Acanthamoeba group III by multilocus isoenzyme electrophoresis. Acta Protozool 42(4):317–324

Garcia A, Goñi P, Cieloszyk J, Fernandez MT, Calvo-Beguería L, Rubio E et al (2013) Identification of free-living amoebae and amoeba-associated bacteria from reservoirs and water treatment plants by molecular techniques. Environ Sci Technol 47(7):3132–3140

Gianinazzi C et al (2009) Screening Swiss water bodies for potentially pathogenic free-living amoebae. Res Microbiol 160(6):367–374

Greub G, Raoult D (2004) Microorganisms resistant to free-living amoebae. Clin Microbiol Rev 17(2):413–433

Huang SW, Hsu BM (2010) Isolation and identification of Acanthamoeba from Taiwan spring recreation areas using culture enrichment combined with PCR. Acta Trop 115(3):282–287

Iovieno A, Oechsler RA, Ledee DR, Miller D, Alfonso EC (2010) Drug-resistant severe Acanthamoeba keratitis caused by rare T5 Acanthamoeba genotype. Eye Contact Lens 36(3):183–184

Jamerson M, Remmers K, Cabral G, Marciano-Cabral F (2009) Survey for the presence of Naegleria fowleri amebae in lake water used to cool reactors at a nuclear power generating plant. Parasitol Res 104(5):969–978

Khan NA (2006) Acanthamoeba: biology and increasing importance in human health. FEMS Microbiol Rev 30(4):564–595

Khan NA (2009) Acanthamoeba: biology and pathogenesis. Caister Academic Press, Norfolk

Lasjerdi Z et al (2011) Potentially pathogenic free-living amoebae isolated from hospital wards with immunodeficient patients in Tehran, Iran. Parasitol Res 109(3):575–580

Lekkla A, Sutthikornchai C, Bovornkitti S, Sukthana Y (2005) Free-living ameba contamination in natural hot springs in Thailand. Southeast Asian J Trop Med Public Health 36(Suppl 4):5–9

Liang S‐Y et al (2010) Isolation and identification of Acanthamoeba species related to amoebic encephalitis and nonpathogenic free-living amoeba species from the rice field. J Appl Microbiol 109(4):1422–1429

Lorenzo-Morales J et al (2006) Acanthamoeba isolates belonging to T1, T2, T3, T4 and T7 genotypes from environmental freshwater samples in the Nile Delta region, Egypt. Acta tropic 100(1):63–69

Lorenzo-Morales J et al (2007) Early diagnosis of amoebic keratitis due to a mixed infection with Acanthamoeba and Hartmannella. Parasitol Res 102(1):167–169

Maghsood AH, Rezaian M, Rahimi F, Ghiasian SA, Farnia S (2005a) Contact lens-associated Acanthamoeba keratitis in Iran. Iran J Public Health 34(2):40–47

Maghsood AH, Sissons J, Rezaian M, Nolder D, Warhurst D, Khan NA (2005b) Acanthamoeba genotype T4 from the UK and Iran and isolation of the T2 genotype from clinical isolates. J Med Microbiol 54(8):755–759

Mahmoudi MR, Taghipour N, Eftekhar M, Haghighi A, Karanis P (2012) Isolation of Acanthamoeba species in surface waters of Gilan province-north of Iran. Parasitol Res 110(1):473–477

Marciano-Cabral F, Jamerson M, Kaneshiro ES (2010) Free-living amoebae, Legionella and Mycobacterium in tap water supplied by a municipal drinking water utility in the USA. J Water Health 8(1):71–82

Nazar M (2011) Genotyping of Acanthamoeba isolated from water in recreational areas of Tehran, Iran. J Water Health 9(3):603–608

Niyyati M, Lasjerdi Z, Nazar M, Haghighi A, Nazemalhosseini Mojarad E (2012) Screening of recreational areas of rivers for potentially pathogenic free-living amoebae in the suburbs of Tehran, Iran. Water Heal 10(1):140–146

Page- Frederick C (1988) A new key to freshwater and soil gymnamoebae: with instructions for culture. Freshwater Biological Association Ambleside, Cumbria

Pasricha G, Sharma S, Garg P, Aggarwal RK (2003) Use of 18S rRNA gene-based PCR assay for diagnosis of Acanthamoeba keratitis in non-contact lens wearers in India. J Clin Microbiol 41(7):3206–3211

Radford CF, Bacon AS, Dart JKG, Minassian DC (1995) Risk factors for Acanthamoeba keratitis in contact lens users: a case–control study. BMJ 310(6994):1567–1570

Rahdar M et al (2012) Isolation and genotyping of Acanthamoeba strains from environmental sources in Ahvaz City, Khuzestan Province, Southern Iran. Iran J Parasitol 7(4):22–26

Rezaeian M, Niyyati M, Farnia SH, Motevalli Haghi A (2008) Isolation of Acanthamoeba spp. from different environmental sources. Iran J Parasitol 3(1):44–47

Rezeaian M, Farnia S, Niyyati M, Rahimi F (2007) Amoebic keratitis in Iran (1997–2007). Iran J Parasitol 2(3):1–6

Schroeder Jill M et al (2001) Use of subgenic 18S ribosomal DNA PCR and sequencing for genus and genotype identification of acanthamoebae from humans with keratitis and from sewage sludge. J Clin Microbiol 39(5):1903–1911

Schuster FL, Visvesvara GS (2004) Free-living amoebae as opportunistic and non-opportunistic pathogens of humans and animals. Int J Parasitol 34(9):1001–1027

Solgi R, Niyyat M, Haghighi A, Mojarad EN (2012a) Occurrence of thermotolerant Hartmannella vermiformis and Naegleria spp. in hot springs of Ardebil Province, Northwest Iran. Iran J Parasitol 7(2):47

Solgi R et al (2012b) Thermotolerant Acanthamoeba spp. isolated from therapeutic hot springs in northwestern Iran. J Water Health 10(4):650–656

Spanakos G, Tzanetou K, Miltsakakis D, Patsoula E, Malamou-Lada E, Vakalis NC (2006) Genotyping of pathogenic Acanthamoebae isolated from clinical samples in Greece—report of a clinical isolate presenting T5 genotype. Parasitol Int 55(2):147–149

Tanveer T, Hameed A, Muazzam AG, Jung SY, Gul A, Matin A (2013) Isolation and molecular characterization of potentially pathogenic Acanthamoeba genotypes from diverse water resources including household drinking water from Khyber Pakhtunkhwa, Pakistan. Parasito Res 112(8):2925–2932

Tsvetkova N et al (2004) The identification of free-living environmental isolates of amoebae from Bulgaria. Parasitol Res 92(5):405–413

Visvesvara GS, Moura H, Schuster FL (2007) Pathogenic and opportunistic free‐living amoebae: Acanthamoeba spp., Balamuthia mandrillaris, Naegleria fowleri, and Sappinia diploidea. FEMS Immunol Med Microbiol 50(1):1–26
Acknowledgments
This study was financially supported by Office of Vice Chancellor for Research, Shiraz University of Medical Sciences.
About this article
Cite this article
Armand, B., Motazedian, M.H. & Asgari, Q. Isolation and identification of pathogenic free-living amoeba from surface and tap water of Shiraz City using morphological and molecular methods. Parasitol Res 115, 63–68 (2016). https://doi.org/10.1007/s00436-015-4721-7
Received:

Accepted:

Published:

Issue Date:
Keywords
Free-living amoebae

Acanthamoeba spp.
Hartmannella spp.

Iran