Abstract
Mosquitoes are blood-feeding insects serving as the most important vectors for spreading human pathogens and parasites. Dengue is a viral disease mainly vectored through the bite of Aedes mosquitoes. Its transmission has recently increased in urban and semi-urban areas of tropical and subtropical regions worldwide, becoming a major international public health concern. There is no specific treatment for dengue. Its prevention and control solely depend on effective vector control measures. Mangrove plants have been used in Indian traditional medicine for a wide array of purposes. In this research, we proposed a method for biosynthesis of antiviral and mosquitocidal silver nanoparticles (AgNP) using the aqueous extract of Bruguiera cylindrica leaves. AgNP were characterized using a variety of biophysical analyses, including UV-visible spectrophotometry, Fourier-transform infrared spectroscopy, scanning electron microscopy, and energy-dispersive X-ray spectroscopy. Bruguiera cilyndrica aqueous extract and green-synthesized AgNP were tested against the primary dengue vector Aedes aegypti. AgNP were the most effective. LC50 values ranged from 8.93 ppm (larva I) to 30.69 ppm (pupa). In vitro experiments showed that 30 μg/ml of AgNP significantly inhibited the production of dengue viral envelope (E) protein in vero cells and downregulated the expression of dengue viral E gene. Concerning nontarget effects, we observed that the predation efficiency of Carassius auratus against A. aegypti was not affected by exposure at sublethal doses of AgNP. Predation in the control was 71.81 % (larva II) and 50.43 % (larva III), while in an AgNP-treated environment, predation was boosted to 90.25 and 76.81 %, respectively. Overall, this study highlights the concrete potential of green-synthesized AgNP in the fight against dengue virus. Furthermore, B. cylindrica-synthesized AgNP can be employed at low doses to reduce larval and pupal population of A. aegypti, without detrimental effects of predation rates of mosquito predators, such as C. auratus.
This is a preview of subscription content, log in to check access.
Access options
Buy single article
Instant unlimited access to the full article PDF.
US$ 39.95
Price includes VAT for USA
Subscribe to journal
Immediate online access to all issues from 2019. Subscription will auto renew annually.
US$ 199
This is the net price. Taxes to be calculated in checkout.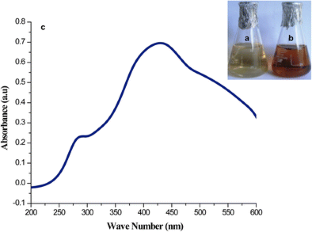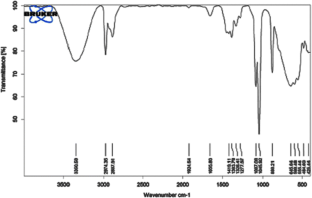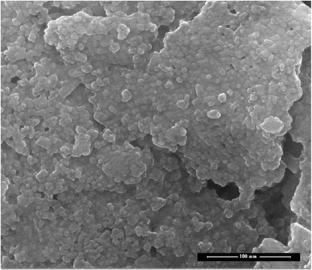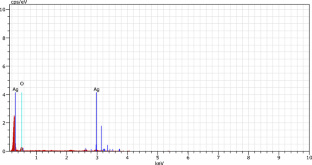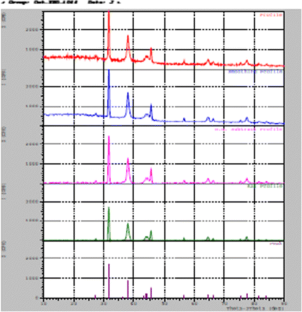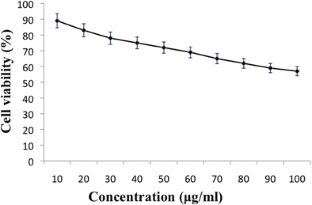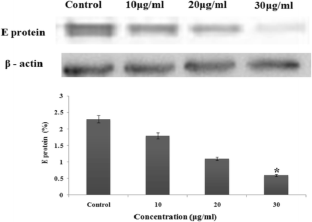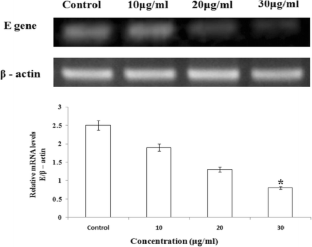 References
Ahmad A, Mukherjee M, Mandal D, Senapati S, Khan MI, Kumar R, Sastry M (2003) Extracellular biosynthesis of silver nanoparticles using the fungus Fusarium oxysporum. Coll Surf B Biointerf 28:313–318

Amer A, Mehlhorn H (2006a) Repellency effect of forty-one essential oils against Aedes, Anopheles and Culex mosquitoes. Parasitol Res 99:478–490

Amer A, Mehlhorn H (2006b) The sensilla of Aedes and Anopheles mosquitoes and their importance in repellency. Parasitol Res 99:491–499

Amer A, Mehlhorn H (2006c) Larvicidal effects of various essential oils against Aedes, Anopheles, and Culex larvae (Diptera, Culicidae). Parasitol Res 99:466–472

Amer A, Mehlhorn H (2006d) Persistency of larvicidal effects of plant oil extracts under different storage conditions. Parasitol Res 99:473–477

Amerasan D, Nataraj T, Murugan K, Madhiyazhagan P, Panneerselvam C, Nicoletti M, Benelli G (2015) Mico-synthesis of silver nanoparticles using Metarhizium anisopliae against the rural malaria vector Anopheles culicifacies Giles (Diptera: Culicidae). J Pest Sci. doi:10.1007/s10340-015-0675-x

Azizullah A, Rehman ZU, Ali I, Murad W, Muhammad N, Ullah W, Hader D-P (2014) Chlorophyll derivatives can be an efficient weapon in the fight against dengue. Parasitol Res 113:4321–4326

Bar H, Dipak Bhui KR, Gobinda Sahoo P, Sarkar P (2009) Green synthesis of silver nanoparticles using latex of Jatropha curcas. Cool Surf A Physicochem Eng Asp 339:134–139

Baram-Pinto D, Shukla S, Perkas N, Gedanken A, Sarid R (2009) Inhibition of herpes simplex virus type 1 infection by silver nanoparticles capped with mercaptoethane sulfonate. Bioconjugate Chem 20:1497–1502

Benelli G (2015a) Research in mosquito control: current challenges for a brighter future. Parasitol Res. doi:10.1007/s00436-015-4586-9

Benelli G (2015b) Plant-borne ovicides in the fight against mosquito vectors of medical and veterinary importance: a systematic review. Parasitol Res 114:3201–3212

Benelli G (2015c) Plant-synthesized nanoparticles in the fight against mosquito vectors: an eco-friendly tool against mosquito vectors? In: "Nanoparticles in the fight against parasites" (Ed. Heinz Mehlhorn), Parasitology Research Monographs, Springer, ISSN: 2192-3671, in press

Benelli G, Bedini S, Cosci F, Toniolo C, Conti B, Nicoletti M (2015a) Larvicidal and ovideterrent properties of neem oil and fractions against the filariasis vector Aedes albopictus (Diptera: Culicidae): a bioactivity survey across production sites. Parasitol Res 114:227–236

Benelli G, Bedini S, Flamini G, Cosci F, Cioni PL, Amira S, Benchikh F, Laouer H, Di Giuseppe G,Conti B (2015b) Mediterranean essential oils as effective weapons against the West Nile vector Culex pipiens and the Echinostoma intermediate host Physella acuta: what happens around? An acute toxicity survey on non-target mayflies. Parasitol Res doi: 101007/s00436-014-4267-0

Benelli G, Murugan K, Panneerselvam C, Madhiyazhagan P, Conti B, Nicoletti M (2015c) Old ingredients for a new recipe? Neemcake, a low-cost botanical by-product in the fight against mosquito-borne diseases. Parasitol Res 114:391–397

Borkow G, Lapidot A (2005) Multi-targeting the entrance door to block HIV-1. Curr Drug Targ Infect Disord 5:3–15

Bowatte G, Perera P, Senevirathne G, Meegaskumbura S, Meegaskumbura M (2013) Tadpoles as dengue mosquito (Aedes aegypti) egg predators. Biol Control 67:469–474

Chandra G, Bhattacharjee I, Chatterjee SN, Ghosh A (2008) Mosquito control by larvivorous fish. Indian J Med Res 127:13–27

Chatterjee SN, Chandra G (1997) Laboratory trials on the feeding pattern of Anopheles subpictus, Culex quinquefasciatus and Armigeres subalbatus larvae by Gambusia affinis. Sci Cult 63:51–52

Chitra G, Balasubramani G, Ramkumar R, Sowmiya R, Perumal P (2015) Mukia maderaspatana (Cucurbitaceae) extract-mediated synthesis of silver nanoparticles to control Culex quinquefasciatus and Aedes aegypti (Diptera: Culicidae). Parasitol Res, doi: 101007/s00436-015-4320-7

Cho K, Park J, Osaka T, Park S (2005) The study of antimicrobial activity and preservative effects of nanosilver ingredient. Electrochim Acta 51:956–960

Dinesh D, Murugan K, Madhiyazhagan P, Panneerselvam C, Nicoletti M, Jiang W, Benelli G, Chandramohan B, Suresh U (2015) Mosquitocidal and antibacterial activity of green-synthesized silver nanoparticles from Aloe vera extracts: towards an effective tool against the malaria vector Anopheles stephensi? Parasitol Res 114:1519–1529

Xiang DX, Chen Q, Pang L, Zheng CL (2011) Inhibitory effects of silver nanoparticles on H1N1 influenza A virus in vitro. J Virol Methods 178:37–142

Dubey M, Bhadauria S, Kushwah BS (2009) Green synthesis of nanosilverparticles from extract of Eucalyptus hybrida (safeda) leaf. Dig J Nanomat Biostruc 4:537–43

Elechiguerra JL, Burt JL, Morones JR, Camacho-Bragado A, Gao X, Lara HH, Yacaman MJ (2005) Interaction of silver nanoparticles with HIV-1. J Nanobiotech 3:6

Finney DJ (1971) Probit analysis. Cambridge University Press, London, pp 68–78

Floore TG (2006) Mosquito larval control practices: past and present. J Am Mosq Control 22:527–533

Gabaldon A (1969) Global eradication of malaria: changes of strategy and future outlook. Am J Trop Med Hyg 18:64–56

Gardea-Torresdey JL, Gomez E, Peralta-Videa JR, Parsons G, Troiani H, Jose-Yacaman M (2003) Alfalfa sprouts: a natural source for the synthesis of silver nanoparticles. Langmuir 19:1357–1361

Gerberich JB, Laird M (1985) Larvivorous fish in the biocontrol of mosquitoes, with a selected bibliography of recent literature. In: Laird M, Miles JW (eds) Integrated mosquito control methodologies Vol 2 Biocontrol and other innovative components and future directions. Academic Press, London, pp 47–76

Ghosh SK, Tiwari SN, Sathyanarayan TS, Sampath TR, Sharma VP, Nanda N, Joshi H, Adak T, Subbarao S (2005) Larvivorous fish in wells target the malaria vector sibling species of the Anopheles culicifacies complex in villages in Karnataka, India. Trans Royal Soc Trop Med Hyg 99:101–105

Goncalvez AP, Engle RE, St Claire M, Purcell RH, Lai CJ (2007) Monoclonal antibody-mediated enhancement of dengue virus infection in vitro and in vivo and strategies for prevention. Proc Natl Acad Sci USA 104(22):9422–9427

Goodsell DS (2004) Bionanotechnology: lessons from nature. Wiley, Hoboken

Gupta S, Banerjee S (2009) Food preference of goldfish (Carassius auratus (Linnaeus, 1758)) and its potential in mosquito control. J Ichth 2:47–58

Houng H-S H, Chung-Ming Chen R, Vaughn DW, Kanesa-thasan N (2001) Development of a fluorogenic RT-PCR system for quantitative identification of dengue virus serotypes 1–4 using conserved and serotype-specific 3' noncoding sequences. J Virol Methods 95:19–32

Hu RL, Li SR, Kong FJ, Hou RJ, Guan XL, Guo F (2014) Inhibition effect of silver nanoparticles on herpes simplex virus 2. Gen Mol Res 13:7022–7028

Jain J, Arora S, Rajwade JM, Omray P, Khandelwal S, Paknikar KM (2009) Silver nanoparticles in therapeutics: development of an antimicrobial gel formulation for topical use. Mol Pharm 6:1388–1401

Jayasankar P (1998) Ornamental fish culture and trade: current status and prospects. Fish Chim 17:9–13

Kalimuthu K, Lin SM, Tseng LC, Murugan K, Hwang J-S (2014) Bioefficacy potential of seaweed Gracilaria firma with copepod, Megacyclops formosanus for the control larvae of dengue vector Aedes aegypti. Hydrobiologia 741:113–123

Killeen GF, Fillinger U, Knols BG (2002) Advantages of larval control for African malaria vectors: low mobility and behavioural responsiveness of immature mosquito stages allow high effective coverage. Malaria J 1:8

Krishnamoorthy M, Sasikuma JM, Shamna R, Pandiarajan C, Sofia P, Nagarajan B (2011) Antioxidant activities of bark extract from mangroves, Bruguiera cylindrica (L.) Blume and Ceriops decandra Perr. Indian J Pharmacol 43:557–562

Krishnaraj C, Jagan EG, Rajasekar S, Selvakumar P, Kalaichelvan PT, Mohan N (2010) Synthesis of silver nanoparticles using Acalypha indica leaf extracts and its antibacterial activity against water borne pathogens. Coll Surf B Biointerf 76:50–56

Lin CF, Wan SW, Cheng HJ, Lei HY, Lin YS (2006) Autoimmune pathogenesis in dengue virus infection. Viral Immunol 19:127–32

Lu L, Sun RW, Chen R, Hui CK, Ho CM, Luk JM, Lau GK, Che CM (2008) Silver nanoparticles inhibit hepatitis B virus replication. Antivir Ther 13:253–262

Mahitha B, Deva Prasad Raju B, Dillip GR, Reddy CM, Mallikarjuna K, Manoj L, Priyanka S, Rao KJ, Sushma NJ (2011) Biosynthesis, characterization and antimicrobial studies of AgNPs extract from Bacopa monniera whole plant. Dig J Nanomater Bios 6:135–142

Marimuthu S, Rahuman AA, Rajakumar G, Santhoshkumar T, Kirthi AV, Jayaseelan C, Bagavan A, Zahir AA, Elango G, Kamaraj C (2011) Evaluation of green synthesized silver nanoparticles against parasites. Parasitol Res 10:2212–2224

Mehlhorn H (2011) Nature helps. How plants and other organisms contribute to solve health problems. Parasitol Res Monographs, Springer, Berlin, pp 1–372

Mehlhorn H, Schmahl G, Schmidt J (2005) Extract of the seeds of the plant Vitex agnus castus proven to be highly efficacious as a repellent against ticks, fleas, mosquitoes and biting flies. Parasitol Res 95:363–365

Mehlhorn H, Al-Rasheid KAS, Al-Quraishy S, Abdel-Ghaffar F (2012) Research and increase of expertise in arachno-entomology are urgently needed. Parasitol Res 110:259–265

Milam CD, Farris JL, Wilhide JD (2000) Evaluating mosquito control pesticides for effect on target and nontarget organisms. Arch Environ Con Toxicol 39:324–328

Morones JR, Elechiguerra JL, Camacho A, Holt K, Kouri JB, Ramfrez JT, Yacaman MJ (2005) The bactericidal effect of silver nanoparticles. Nanotech 16:2346–2353

Mukherjee P, Roy M, Mandal BP, Dey GK, Mukherjee PK Ghatak J, Tyagi AK, Kale SP (2008) Green synthesis of highly stabilized nanocrystalline silver particles by a non-pathogenic and agriculturally important fungus T. asperellum. Nanotechn 19:075103. doi:10.1088/0957-4484/19/7/075103

Mukherjee M, Chattopadyay M, Datta SK, Biswas S (2000) Problems and prospects of aquarium fish trade in West Bengal. Fish Chim 20:90–93

Murugan K, Benelli G, Ayyappan S, Dinesh D, Panneerselvam C, Nicoletti M, Hwang JS, Mahesh Kumar P, Subramaniam J, Suresh U (2015a) Toxicity of seaweed-synthesized silver nanoparticles against the filariasis vector Culex quinquefasciatus and its impact on predation efficiency of the cyclopoid crustacean Mesocyclops longisetus. Parasitol Res 114:2243–2253

Murugan K, Benelli G, Panneerselvam C, Subramaniam J, Jeyalalitha T, Dinesh D, Nicoletti M, Hwang JS, Suresh U, Madhiyazhagan P (2015b) Cymbopogon citratus-synthesized gold nanoparticles boost the predation efficiency of copepod Mesocyclops aspericornis against malaria and dengue mosquitoes. Exp Parasitol 153:129–138

Murugan K, Priyanka V, Dinesh D, Madhiyazhagan P, Panneerselvam C, Subramaniam J, Suresh U, Chandramohan B, Roni M, Nicoletti M, Alarfaj AA, Higuchi A, Munusamy MA, Khater HF, Messing RH, Benelli G (2015c) Enhanced predation by Asian bullfrog tadpoles, Hoplobatrachus tigerinus, against the dengue vector Aedes aegypti in an aquatic environment treated with mosquitocidal nanoparticles. Parasitol Res. doi:10.1007/s00436-015-4582-0

Murugan K, Venus JSE, Panneerselvam C, Bedini S, Conti B, Nicoletti M, Kumar Sarkar S, Hwang JS, Subramaniam J, Madhiyazhagan P, Mahesh Kumar P, Dinesh D, Suresh U, Benelli G (2015d) Biosynthesis, mosquitocidal and antibacterial properties of Toddalia asiatica-synthesized silver nanoparticles: do they impact predation of guppy Poecilia reticulata against the filariasis mosquito Culex quinquefasciatus? Environ Sci Poll Res. doi:10.1007/s11356- 015-4920-x

Pavela R (2015a) Essential oils for the development of eco-friendly mosquito larvicides: A review. Ind Crops Prod 76:174–187

Pavela R (2015b) Acute toxicity and synergistic and antagonistic effects of the aromatic compounds of some essential oils against Culex quinquefasciatus Say larvae. Parasitol Res. doi:10.1007/s00436-015-4614-9

Rogers J, Parkinson C, Choi Y, Speshock J, Hussain S (2008) A preliminary assessment of silver nanoparticle inhibition of monkey pox virus plaque formation. Nanoscale Res Lett 3:129–133

Roni M, Murugan K, Panneerselvam C, Subramaniam J, Hwang JS (2013) Evaluation of leaf aqueous extract and synthesized silver nanoparticles using Nerium oleander against Anopheles stephensi (Diptera: Culicidae). Parasitol Res 112:981–990

Roni M, Murugan K, Panneerselvam C, Subramaniam J, Nicoletti M, Madhiyazhagan P, Dinesh D, Suresh U, Khater HF, Wei H, Canale A, Alarfaj AA, Munusamy MA, Higuchi A, Benelli G (2015) Characterization and biotoxicity of Hypnea musciformis-synthesized silver nanoparticles as potential eco-friendly control tool against Aedes aegypti and Plutella xylostella. Ecotoxicol Environ Saf. doi:10.1016/j.ecoenv.2015.07.005

Sathyavathi R, Balamurali Krishna M, Venugopal Rao S, Saritha R, Narayana Rao D (2010) Biosynthesis of silver nanoparticles using Coriandrum sativum leaf extract and their application in nonlinear optics. Adv Sci Lett 3:1–6

Shahverdi AR, Minaeian S, Shahverdi HR, Jamalifar H, Nohi AA (2007) Rapid synthesis of silver nanoparticles using culture supernatants of Enterobacteria: a novel biological approach. Proc Biochem 42:919–923

Shankar SS, Rai A, Ahmad A, Sastry M (2004) Rapid synthesis of Au, Ag, and bimetallic Au core-Ag shell nanoparticles using neem (Azadirachta indica) leaf broth. J Coll Interf Sci 275:496–502

Shreshtha V, Abirami S, Mahalakshmi V (2013) Anticancer and antibacterial activity of silver nan oparticles biosynthesized by Penicillium spp and its synergistic effect with antibiotics. J Microbiol Biotech Res 3(3):54–71

Singh AK, Ahmed SH (2005) Ornamental fish culture in Bihar: Prospects as a Cottage Industry. Fish Chim 25:9–18

Singh BP, Hatton BJ, Singh B, Cowie AL, Kathuria A (2010) Influence of biochars on nitrous oxide emission and nitrogen leaching from two contrastings oils. J Environ Qual 39:1–12

Singh T (2005) Emerging trends in world ornamental fish trade. Infofish Int 24(3):15–18

Sivapriyajothi S, Mahesh Kumar P, Kovendan K, Subramaniam J, Murugan K (2014) Larvicidal and pupicidal activity of synthesized silver nanoparticles using Leucas aspera leaf extract against mosquito vectors, aedes aegypti and Anopheles stephensi. J Entomol Acarol Res 46:1787

Semmler M, Abdel-Ghaffar F, Al-Rasheid KAS, Mehlhorn H (2009) Nature helps: from research to products against blood sucking arthropods. Parasitol Res 105:1483–1487

Subramaniam J, Murugan K, Panneerselvam C, Kovendan K, Madhiyazhagan P, Mahesh Kumar P, Dinesh D, Chandramohan B, Suresh U, Nicoletti M, Higuchi A, Hwang JS, Kumar S, Alarfaj AA, Munusamy MA, Messing RH, Benelli G (2015) Eco-friendly control of malaria and arbovirus vectors using the mosquitofish Gambusia affinis and ultra-low dosages of Mimusops elengi-synthesized silver nanoparticles: towards an integrative approach? Environ Sci Poll Res doi:10.1007/s11356-015-5253-5

Sujitha V, Murugan K, Paulpandi M, Panneerselvam C, Suresh U, Roni M, Nicoletti M, Higuchi A, Madhiyazhagan P, Subramaniam J, Dinesh D, Vadivalagan C, Chandramohan B, Alarfaj AA, Munusamy MA, Barnard DR, Benelli G (2015) Green-synthesized silver nanoparticles as a novel control tool against dengue virus (DEN-2) and its primary vector Aedes aegypti. Parasitol Res. doi:10.1007/s00436-015-4556-2

Suresh U, Murugan K, Benelli G, Nicoletti M, Barnard DR, Panneerselvam C, Mahesh Kumar P, Subramaniam J, Dinesh D, Chandramohan B (2015) Tackling the growing threat of dengue: Phyllanthus niruri-mediated synthesis of silver nanoparticles and their mosquitocidal properties against the dengue vector Aedes aegypti (Diptera: Culicidae). Parasitol Res 114:1551–1562

Vivek R, Thangam R, Muthuchelian K, Gunasekaran P, Kaveri K, Kannan S (2012) Green biosynthesis of silver nanoparticles from Annona squamosa leaf extract and its in vitro cytotoxic effect on MCF-7 cells. Process Biochem 47:2405–2410

Walker K, Lynch M (2007) Contributions of Anopheles larval control to malaria suppression in tropical Africa: review of achievements and potential. Med Vet Entomol 21:2–21

Wattanachai P, Tintanon B (1999) Resistance of Aedes aegypti to chemical compounds in aerosol insecticide products in different areas of Bangkok, Thailand. Commun Dis J 25:188–191

WHO (2015) Dengue and severe dengue. Fact sheet N°117. World Health Organization, Geneva

Yildirim O, Karacuha A (2007) A preliminary study on determination of Aphanius chantrei's feeding behaviour on mosquito larvae. Acta Trop 102:172–175
Acknowledgments
The authors are grateful to the Department of Science and Technology (New Delhi, India), Project No. DST/SB/EMEQ-335/2013, for providing financial support. The funder had no role in the study design, data collection and analysis, decision to publish, or preparation of the manuscript.
Conflicts of interest
The authors declare no conflicts of interest. Heinz Mehlhorn and Giovanni Benelli are Editor in Chief and Editorial Board Member of Parasitology Research, respectively. This does not alter the authors' adherence to all the Parasitology Research policies on sharing data and materials.
Compliance with ethical standards
All applicable international and national guidelines for the care and use of animals were followed. All procedures performed in studies involving animals were in accordance with the ethical standards of the institution or practice at which the studies were conducted.
Informed consent
Informed consent was obtained from all individual participants included in the study.
Electronic supplementary material
Below is the link to the electronic supplementary material.
About this article
Cite this article
Murugan, K., Dinesh, D., Paulpandi, M. et al. Nanoparticles in the fight against mosquito-borne diseases: bioactivity of Bruguiera cylindrica-synthesized nanoparticles against dengue virus DEN-2 (in vitro) and its mosquito vector Aedes aegypti (Diptera: Culicidae). Parasitol Res 114, 4349–4361 (2015) doi:10.1007/s00436-015-4676-8
Received:

Accepted:

Published:

Issue Date:
Keywords
Antiviral activity

Biotoxicity

Nanobiotechnology

Nontarget effect

severe dengue

EDX

FTIR

SEM

XRD