Abstract
Riverine tsetse (Glossina) as Glossina palpalis gambiensis Vanderplank 1949 and Glossina tachinoides Westwood 1850 are the main vectors for African animal trypanosomoses in Burkina Faso. Vector control has been proven efficient in disease containment, but its success is endangered by the reinvasion of tsetse from neighbouring areas. Thus, identifying relic populations can enhance the success rate of vector control efforts. This is currently carried out through microsatellite analysis which is time-consuming and costly. Recently, matrix-assisted laser desorption/ionisation time-of-flight mass spectrometry-based analysis has become a routine method in microbial species identification. Owing to the rapidness and cost-effectiveness, this approach has been extended towards species identification of higher organisms such as tsetse. Following the recent experiences in distinguishing two genotypes of Prototheca spp., it is of interest to explore the validity of mass spectrometry for tsetse population differentiation. As a preliminary test, we submitted male and female G. palpalis gambiensis and G. tachinoides from Sideradougou and Folonzo, Burkina Faso (distance 60 km) to matrix-assisted laser desorption/ionisation analysis. The wing samples were utilized for protein extraction and mass spectra in a broad mass to charge ratio (2,000–20,000 kDa) were obtained. Specific peaks appeared to represent species, sex and location. Then, a peak list was extracted, containing the peaks in mass-to-charge ratio by revealing their intensities as well. These lists were used to compute a spectral dendrogram and a principle component analysis which displayed the differences among the samples from the two different regions. The results indicate that this technique can be extended with additional tsetse species, ideally with supporting genomic data, to later assist in designing rational vector control strategies.
This is a preview of subscription content, log in to check access.
Access options
Buy single article
Instant access to the full article PDF.
US$ 39.95
Price includes VAT for USA
Subscribe to journal
Immediate online access to all issues from 2019. Subscription will auto renew annually.
US$ 199
This is the net price. Taxes to be calculated in checkout.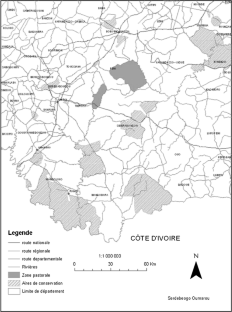 References
Biryomumaisho S, Rwakishaya EK, Melville SE, Cailleau A, Lubega GW (2013) Livestock trypanosomosis in Uganda: parasite heterogeneity and anaemia status of naturally infected cattle, goats and pigs. Parasitol Res 112:1443–1450

Feltens R, Gorner R, Kalkhof S, Groger-Arndt H, von Bergen M (2010) Discrimination of different species from the genus Drosophila by intact protein profiling using matrix-assisted laser desorption ionization mass spectrometry. BMC Evolution Biol 10:95

Hammer Ø, Harper DAT, Ryan PD (2001) PAST: paleontological statistics software package for education and data analysis. Paleontol Electron 4:9

Hoppenheit A, Murugaiyan J, Bauer B, Steuber S, Clausen P-H, Roesler U (2013) Identification of tsetse (Glossina spp.) using matrix-assisted laser desorption/ionisation time of flight mass spectrometry. PLOS Negl Trop Dis 7:e2305

Karger A, Kampen H, Bettin B, Dautel H, Ziller M, Hoffmann B, Suss J, Klaus C (2012) Species determination and characterization of developmental stages of ticks by whole-animal matrix-assisted laser desorption/ionization mass spectrometry. Ticks Tick Borne Dis 3:78–89

Kaufmann C, Schaffner F, Ziegler D, Pfluger V, Mathis A (2012) Identification of field-caught Culicoides biting midges using matrix-assisted laser desorption/ionization time of flight mass spectrometry. Parasitology 139:248–258

Kone N, N'Goran KE, Sidibe I, Kombassere AW, Bouyer J (2011) Spatio-temporal distribution of tsetse and other biting flies in the Mouhoun River basin, Burkina Faso. Med Vet Entomol 25:156–168

Maia M, Clausen PH, Mehlitz D, Garms R, Bauer B (2010) Protection of confined cattle against biting and nuisance flies (Muscidae: Diptera) with insecticide-treated nets in the Ghanaian forest zone at Kumasi. Parasitol Res 106:1307–1313

Murugaiyan J, Ahrholdt J, Kowbel V, Roesler U (2012) Establishment of a matrix-assisted laser desorption ionization time-of-flight mass spectrometry database for rapid identification of infectious achlorophyllous green micro-algae of the genus Prototheca. Clin Microbiol Infect 18:461–467

Pagabeleguem S, Sangare M, Bengaly Z, Akoudjin M, Belem AM, Bouyer J (2012) Climate, cattle rearing systems and African Animal Trypanosomosis risk in Burkina Faso. PLOS One 7:e49762

Potts WH (1970) Systematics and identification of Glossina George Allen and Unwin, London

Ravel S, Rayaisse JB, Courtin F, Solano P, de Meeus T (2013) Genetic signature of a recent southern range shift in Glossina tachinoides in East Burkina Faso. Inf Genet Evol 18:309–314

Schmidt F, Schmid M, Jungblut PR, Mattow J, Facius A, Pleissner KP (2003) Iterative data analysis is the key for exhaustive analysis of peptide mass fingerprints from proteins separated by two-dimensional electrophoresis. J Am Soc Mass Spectrom 14:943–956

Solano P, Kaba D, Ravel S, Dyer NA, Sall B, Vreysen MJ, Seck MT, Darbyshir H, Gardes L, Donnelly MJ, De Meeus T, Bouyer J (2010) Population genetics as a tool to select tsetse control strategies: suppression or eradication of Glossina palpalis gambiensis in the Niayes of Senegal. PLOS Negl Trop Dis 4:e692

Sow A, Ganaba R, Percoma L, Sidibe I, Bengaly Z, Adam Y, Kone P, Sawadogo GJ, Van Den Abbeele J, Marcotty T, Delespaux V (2013) Baseline survey of animal trypanosomosis in the region of the Boucle du Mouhoun, Burkina Faso. Res Vet Sci 94:573–578

Weeks ME, Sinclair J, Jacob RJ, Saxton MJ, Kirby S, Jones J, Waterfield MD, Cramer R, Timms JF (2005) Stress-induced changes in the Schizosaccharomyces pombe proteome using two-dimensional difference gel electrophoresis, mass spectrometry and a novel integrated robotics platform. Proteomics 5:1669–1685

Welker M (2011) Proteomics for routine identification of microorganisms. Proteomics 11:3143–3153

Yssouf A, Socolovschi C, Flaudrops C, Ndiath MO, Sougoufara S, Dehecq JS, Lacour G, Berenger JM, Sokhna CS, Raoult D, Parola P (2013) Matrix-assisted laser desorption ionization–time of flight mass spectrometry: an emerging tool for the rapid identification of mosquito vectors. PLOS One 8(8):e72380
Acknowledgments
Many thanks to Jean-Baptiste Rayaisse, to the PATTEC team in Burkina Faso and to Janine Voegely who obtained the flies from the CIRDES. Furthermore, we owe thanks to Oumarou Serdebeogo for creating the map.
Conflict of interest
The authors declare that they have no conflict of interest.
Additional information
Antje Hoppenheit and Jayaseelan Murugaiyan are the first authors.
About this article
Cite this article
Hoppenheit, A., Murugaiyan, J., Bauer, B. et al. Analysis of Glossina palpalis gambiensis and Glossina tachinoides from two distant locations in Burkina Faso using MALDI TOF MS. Parasitol Res 113, 723–726 (2014). https://doi.org/10.1007/s00436-013-3701-z
Received:

Accepted:

Published:

Issue Date:
Keywords
Principle Component Analysis

Trypanosomiasis

MALDI Target Plate

Tsetse Population

Tsetse Species