Abstract
Filarial parasites infected nearly 160 million of the global population with onchocerciasis and lymphatic filariasis, and further, a billion of people are estimated to be at risk of infection, rendering them among the most prevalent infectious agents in the world today. Given the complexity of their life cycle and the immune evasion mechanisms of these organisms, development of a vaccine remains to be a long-term challenge. Though a number of immunodominant antigens have been characterized, the presence of homologous proteins in humans or the allelic variants are some of the major drawbacks. One of the extensively studied vaccine candidates is abundant larval transcripts (ALT) family of proteins for the following properties: highly regulated expression, abundance, excreted–secreted product of infective stage larvae, and essentially for parasite establishment and survival in the host. In the present study, stage-specific expression of secreted larval acidic protein 1 (SLAP1) was identified; an ALT orthologue from Onchocerca volvulus was cloned, expressed, and purified as a recombinant protein. Immunogenicity of OvSLAP1 was demonstrated with sera and peripheral blood mononuclear cells from endemic regions of Brugia malayi and Wuchereria bancrofti. OvSLAP1 antibodies were predominated by IgG1 and IgG2 in endemic normal (EN) and chronic pathology (CP) subjects. It has also induced marked cellular response as observed by lymphoproliferation assay. The study revealed that OvSLAP1 can segregate humoral (EN mean optical density (OD) = 0.87 ± 0.035, CP mean OD = 0.59 ± 0.029) and cellular (EN mean stimulation index (SI) = 5.87 ± 0.167, CP mean SI = 3.5 ± 0.134) immune responses between EN and CP individuals (P < 0.001), signifying its prophylactic ability and vitality for protection from filarial infections in endemic population.
This is a preview of subscription content, log in to check access.
Access options
Buy single article
Instant access to the full article PDF.
US$ 39.95
Price includes VAT for USA
Subscribe to journal
Immediate online access to all issues from 2019. Subscription will auto renew annually.
US$ 199
This is the net price. Taxes to be calculated in checkout.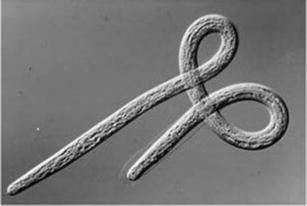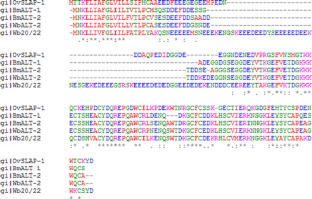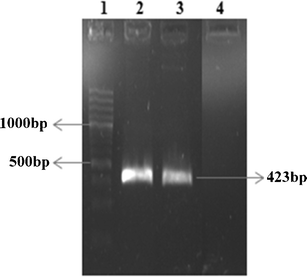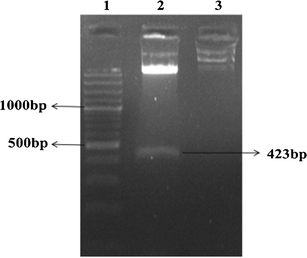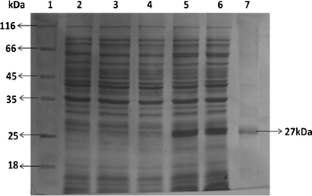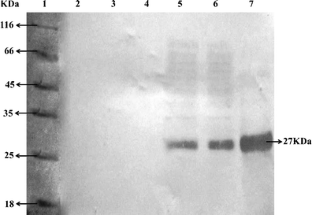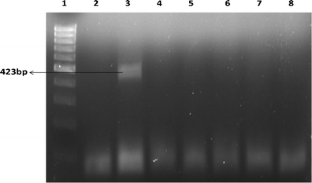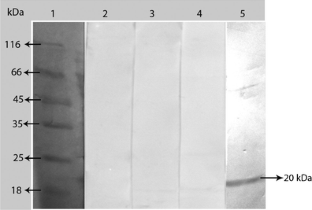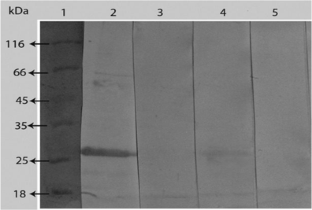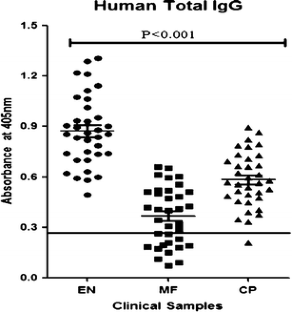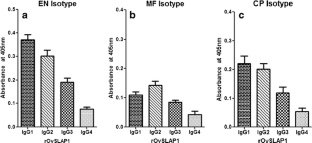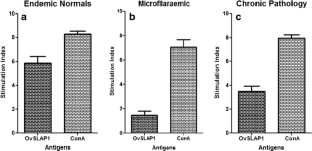 References
Allen JE, Daub J, Guiliano D, McDonnell A, Lizotte-Waniewski M, Taylor DW, Blaxter M (2000) Analysis of genes expressed at the infective larval stage validates utility of Litomosoides sigmodontis as a murine model for filarial vaccine development. Infect Immun 68:5454–5458

Anand SB, Gnanasekar M, Thangadurai M, Prince PR, Kaliraj P, Ramaswamy K (2007) Immune response studies with Wuchereria boncrofti vespid allergen homologue (WbVAH) in human lymphatic filariasis. Parasitol Res 101:981–988

Cupp EW, Sauerbrey M, Richards F (2011) Elimination of human onchocerciasis: history of progress and current feasibility using ivermectin (Mectizan((R)) monotherapy. Acta Trop 120(Suppl 1):S100–S108

Dabir P, Dabir S, Krithika KN, Goswami K, Reddy MV (2006) Immunoprophylactic evaluation of a 37-kDa Brugia malayi recombinant antigen in lymphatic filariasis. Clin Microbiol Infect 12:361–368

Devarajan E, Mishra PK, Thirugnanam S, Mehta K, Chandrashekar R, Perumal K (2004) Molecular characterization of a Brugia malayi transglutaminase. Parasitol Res 93(2):145–150

Gnanasekar M, Rao KVN, Mishra P, He YX, Nutman T, Kaliraj P, Ramaswamy K (2004) A novel phage display based screening to identify potential vaccine candidate antigens of the filarial parasite Brugia malayi. Infect Immun 72(8):4707–4715

Gomez-Escobar N, Gregory WF, Britton C, Murray L, Corton C, Hall N, Daub J, Blaxter ML, Maizels RM (2002) Abundant larval transcript-1 and -2 genes from Brugia malayi: diversity of genomic environments but conservation of 5′ promoter sequences functional in Caenorhabditis elegans. Mol Biochem Parasitol 125:59–71

Graham SP, Lustigman S, Trees AJ, Bianco AE (2000) O. volvulus: comparative analysis of antibody responses to recombinant antigens in two animal models of onchocerciasis. Exp Parasitol 94(3):158–162

Gregory WF, Atmadja AK, Allen JE, Maizels RM (2000) The abundant larval transcript-1 and -2 genes of Brugia malayi encode stage-specific candidate vaccine antigens for filariasis. Infect Immun 68(7):4174–4179

Hoerauf A, Satoguina J, Saeftel M, Specht S (2005) Immunomodulation by filarial nematodes. Parasite Immunol 27:417–429

Hotez JP, Brindley JP, Bethony MJ, King HC, Pearce JE, Jacobson J (2008) Helminth infections: the great neglected tropical diseases. J Clin Invest 118:1311–1321

Joseph GT, Huimaand T, Lustigman S (1998) Characterization of an Onchocerca volvulus L3-specific larval antigen, Ov-ALT-1. Mol Biochem Parasitol 96:177–183

Kurniawan A, Sartono E, Partono F, Yazdanbakhsh M, Maizels R (1998) Antibody responses to filarial infective larvae are not dominated by the IgG4 isotype. Parasite Immunol 20:9–17

Laemmli UK (1970) Cleavage of structural proteins during the assembly of the head of bacteriophage T4. Nature 227:680–685

Luder K, Schulz H, Banla M, Pritze S, Soboslay PT (1996) Immunoregulation in onchocerciasis: predominance of Th1-type responsiveness to low molecular weight antigens of Onchocerca volvulus in exposed individuals without microfilaridermia and clinical disease. Clin Exp Immunol 105:245–253

Madhumathi J, Pradiba D, Prince PR, Rao DN, Kaliraj P (2010) Crucial epitopes of Wuchereria bancrofti abundant larval transcript recognized in natural infection. Eur J Clin Microbiol Infect Dis 29(12):1481–1486

Maizels RM, Lawrence RA (1991) Immunological tolerance: the key feature of human filariasis. Parasitol Today 7:271–276

McSorley HJ, Maizels RM (2012) Helminth infections and host immune regulation. Clin Microbiol Rev 25(4):585–608

Ottesen EA, Hooper PJ, Bradley M, Biswas G (2008) The global programme to eliminate lymphatic filariasis: health impact after 8 years. PLoS Negl Trop Dis 2:e317

Rajan B, Ramalingam T, Rajan TV (2005) Critical role for IgM in host protection in experimental filarial infection. J Immunol 175:1827–1833

Ramachandran S, Kumar MP, Rami RM, Chinnaiah HB, Nutman T, Kaliraj P, McCarthy J (2004) The larval specific lymphatic filarial ALT-2: induction of protection using protein or DNA vaccination. Microbiol Immunol 48:945–955

Rana AK, Misra-Bhattacharya S (2013) Current drug targets for helminthic diseases. Parasitol Res 112:1819–1831

Ravindran BAK, Satapathy PK, Sahoo JJ, Geddam B (2000) Protective immunity in human Bancroftian filariasis: inverse relationship between antibodies to microfilarial sheath and circulating filarial antigens. Parasite Immunol 22:633–637

Ravindran B, Satapathy AK, Sahoo PK, Mohanty MC (2003) Protective immunity in human lymphatic filariasis: problems and prospects. Med Microbiol Immunol 192(1):41–46

Siber GR, Schur PH, Aisenberg AC, Weitzman SA, Schiffman G (1980) Correlation between serum IgG-2 concentrations and the antibody response to bacterial polysaccharide antigens. N Engl J Med 303:178–182

Specht S, Hoerauf A, Adjei O, Debrah A, Büttner DW (2009) Newly acquired Onchocerca volvulus filariae after doxycycline treatment. Parasitol Res 106(1):23–31

Taylor MJ, Hoerauf A, Bockarie M (2010) Lymphatic filariasis and onchocerciasis. Lancet 376:1175–1185

Thirugnanam S, Pandiaraja P, Ramaswamy K, Murugan V, Gnanasekar M, Nandakumar K, Reddy MV, Kaliraj P (2007) Brugia malayi: comparison of protective immune responses induced by Bm-alt-2 DNA, recombinant Bm-ALT-2 protein and prime-boost vaccine regimens in a jird model. Exp Parasitol 116(4):483–491

Towbin H, Staehelint T, Gordan J (1979) Electrophoretic transfer of proteins from polyacrylamide gels to nitrocellulose sheets: procedure and some applications. Proc Natl Acad Sci USA 76:4350–4354

Veerapathran A, Dakshinamoorthy G, Gnanasekar M, Reddy MVR, Kalyanasundaram R (2009) Evaluation of Wuchereria bancrofti GST as a vaccine candidate for lymphatic filariasis. PLoS Negl Trop Dis 3(6):e457

Wu Y, Egerton G, Pappin JCD, Harrison AR, Wilkinson CM, Underwood A, Bianco EA (2004) The secreted larval acidic proteins (SLAPs) of Onchocerca spp. are encoded by orthologues of the alt gene family of Brugia malayi and have host protective potential. Mol Biochem Parasitol 134(2):213–224
Acknowledgments
The authors are thankful to the Department of Biotechnology (DBT), Government of India, and the University Grants Commission (UGC) for their financial assistance. We would like to convey our genuine thank to Steven A. Williams, Gates Professor of Biological Sciences, Smith College, Northampton, MA for kindly gifting different stages of O. volvulus cDNA libraries and crude extracts. We sincerely thank Dr. K. Gopalrathinam, Senior Entomologist, Zonal Entomology Team, Vellore, Tamilnadu, for his cooperation and support in the sample collection. We would like to thank Dr. Murray Selkirk, Professor of Biochemical Parasitology, Division of Cell and Molecular Biology, Imperial College London, for kindly providing the non-endemic sera samples for the study. Heartfelt thanks to Yang Wu, Division of Molecular Biology and Immunology, Liverpool School of Tropical Medicine, Liverpool, UK for an image of larvae of O. volvulus.
About this article
Cite this article
Mahalakshmi, N., Aparnaa, R., Ansel Vishal, L. et al. Molecular characterization and evaluation of Onchocerca volvulus-secreted larval acidic protein 1 (SLAP1) as a putative vaccine candidate on endemic population of lymphatic filariasis. Parasitol Res 112, 3203–3211 (2013). https://doi.org/10.1007/s00436-013-3496-y
Received:

Accepted:

Published:

Issue Date:
Keywords
Lymphatic Filariasis

Stimulation Index

Onchocerciasis

Filarial Nematode

Filarial Parasite