Abstract
Babesia motasi BQ1 (Lintan) was first isolated from Haemaphysalis qinghaiensis collected in Gannan Tibet Autonomous Region, Gansu province in April 2000. In this study, a total of 3,204 serum samples from small ruminants in 22 provinces located in different districts of China were tested for antibodies against merozoite antigens from cultured B. motasi BQ1 (Lintan) by enzyme-linked immunosorbent assay. This method can survey the prevalence of low-pathogenic Chinese B. motasi. The results of this survey indicated that the average positive rate was 43.5 %, and the positive rates of investigated provinces were significantly different from 6.1 to 91.0 %, and the infections had been found in all provinces investigated. Our data provide large important information regarding the current sero-prevalence of B. motasi in China.
This is a preview of subscription content, log in to check access.
Access options
Buy single article
Instant access to the full article PDF.
US$ 39.95
Price includes VAT for USA
Subscribe to journal
Immediate online access to all issues from 2019. Subscription will auto renew annually.
US$ 199
This is the net price. Taxes to be calculated in checkout.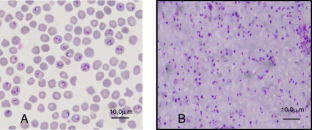 References
Bai Q, Liu G, Liu D, Ren J, Li X (2002) Isolation and preliminary characterization of a large Babesia sp. from sheep and goats in the eastern part of Gansu Province, China. Parasitol Res 88:S16–S21

Chen DM (1982) Investigations on ovine piroplasmosis (in Chinese). Chin J Vet Sci Technol 3:31–32

Chen Z, Yang XJ, Yang XH, Liu JZ (2008) Geographical distribution and fauna of Chinese ticks (in Chinese). Sichuan Journal of zoology 127:820–823

Chen Z, Yang XJ, Bu FJ, Yang XH, Yang XL, Liu JZ (2010) Ticks (Acari: Ixodoidea: Argasidae, Ixodidae) of China. Exp Appl Acarol 51:393–404

Chu CY, Jiang BG, Liu W, Zhao QM, Wu XM, Zhang PH, Zhan L, Yang H, Cao WC (2008) Presence of pathogenic Borrelia burgdorferi sensu lato in ticks and rodents in Zhejiang, south-east China. J Med Microbiol 57(Pt 8):980–985

Freidhoff KT (1997) Tick-borne disease of sheep and goats caused by Babesia, Theileria or Anaplasma spp. Parasitology 39:99–109

Guan G, Yin H, Luo J, Lu W, Zhang Q, Gao Y, Lu B (2002) Transmission of Babesia sp to sheep with field-collected Haemaphysalis qinghaiensis. Parasitol Res 88:S22–S24

Guan G, Chauvin A, Luo J, Inoue N, Moreau E, Liu Z, Gao J, Thekisoe OM, Ma M, Liu A, Dang Z, Liu J, Ren Q, Jin Y, Sugimoto C, Yin H (2008) The development and evaluation of a loop-mediated isothermal amplification (LAMP) method for detection of Babesia spp. infective to sheep and goats in China. Exp Parasitol 120:39–44

Guan G, Ma M, Moreau E, Liu J, Lu B, Bai Q, Luo J, Jorgensen W, Chauvin A, Yin H (2009) A new ovine Babesia species transmitted by Hyalomma anatolicum. Exp Parasitol 122(4):261–267

Guan G, Moreau E, Brisseau N, Luo J, Yin H, Chauvin A (2010a) Determination of erythrocyte susceptibility of Chinese sheep (Tan mutton breed) and French sheep (Vendeen breed) to Babesia sp. BQ1 (Lintan) by in vitro culture. Vet Parasitol 170:37–43

Guan G, Moreau E, Liu J, Hao X, Ma M, Luo J, Chauvin A, Yin H (2010b) Babesia sp. BQ1 (Lintan): molecular evidence of experimental transmission to sheep by Haemaphysalis qinghaiensis and Haemaphysalis longicornis. Parasitol Int 59:265–267

Guan G, Chauvin A, Rogniaux H, Luo J, Yin H, Moreau E (2010c) Merozoite proteins from Babesia sp. BQ1 (Lintan) as potential antigens for serodiagnosis by ELISA. Parasitology 137:927–938

Guan G, Ma M, Liu A, Ren Q, Wang J, Yang J, Li A, Liu Z, Du P, Li Y, Liu Q, Zhu H, Yin H, Luo J (2012) A recently identified ovine Babesia in China: serology and sero-epidemiology. Parasitol Int 61(4):532–537

Hashemi-Fesharki R, Uilenberg G (1981) Babesia crassa sp. (Sporozoa, Babesiidae) of domestic sheep in Iran. Vet Q 3:1–8

Kuttler KL (1988) World-wide impact of babesiosis. In: Ristic M (ed) Babesiosis of domestic animals and man. CRC Press p, Beca Raton, pp 1–10

Li ZH, Zhang GW, Zhao DY (2006) A case of ovine piroplasmoisis, diagnosis and treatment (in Chinese). Shanxi Agri 11:27

Liu AH, Yin H, Guan GQ, Schnittger L, Liu ZJ, Ma ML, Dang ZS, Liu JL, Ren QY, Bai Q, Ahmed JS, Luo JX (2007) At least two genetically distinct large Babesia species infective to sheep and goats in China. Vet Parasitol 147:246–251

Niu QL, Luo JX, Guan GQ, Liu ZJ, Ma ML, Liu AH, Gao JL, Ren QY, Li YQ, Qiu J, Yin H (2009) Differentiation of two ovine Babesia based on the ribosomal DNA internal transcribed spacer (ITS) sequences. Exp Parasitol 121:64–68

Papadopoulos B, Perié NM, Uilenberg G (1996) Piroplasms of domestic animals in the Macedonia region of Greece: 1. Serological cross-reactions. Vet Parasitol 63:41–56

Schnittger L, Yin H, Gubbels MJ, Beyer D, Niemann S, Jongejan F, Ahmed JS (2003) Phylogeny of sheep and goat Theileria and Babesia parasites. Parasitol Res 91:398–406

Teng KF, Jiang ZJ (1991) Economic insect fauna of China, Fasc 39 Acari: Ixodidae (in Chinese). In: Beijing Science., pp 295–317

Uilenberg G (2006) Babesia—a historical overview. Vet Parasitol 138:3–10

Yang CF, Wang JJ, He SW, Qiao WX (2009) Diagnosis and treatment of goat babesiosis (in Chinese). Livestock Poultry Industry 242:70–71

Yin H, Luo J (2007) Ticks of small ruminants in China. Parasitol Res 101(Suppl 2):S187–S189

Yin H, Lu W, Luo J (1997) Babesiosis in China. Trop Anim Health Prod 29:11S–15S

Zhang YH, Song QH (2004) Diagnosis and treatment of small-tailed sheep piroplasmosis in two towns of Xinan county (in Chinese). Chinese Journal of Veterinary Parasitology 12:50

Zhao XR, Li CR, Min YG (1986) Investigations on ovine babesiosis (in Chinese). Chin J Vet Sci Technol 1:26–27

Zheng W, Chen H, Liu X, Guo X, Fu R (2011) Severe tick infestation in a hare and potential risk for transmitting pathogens to humans. Korean J Parasitol 49(4):419–422
Acknowledgments
This study was financially supported by the NSFC (no.30800820; no.30972182, no. 31072130, no.31001061), 973 Program (2010CB530206), "948"(2010-S04), Key Project of Gansu Province (1002NKDA035 and 0801NKDA033), NBCITS. MOA, (CARS-38), Specific Fund for Sino-Europe Cooperation, MOST, China, State Key Laboratory of Veterinary Etiological Biology Project (SKLVEB2008ZZKT019); the research was also facilitated by EPIZONE (FOOD-CT-2006-016236), ASFRISK(no.211691), ARBOZOONET(no.211757), and PIROVAC (KBBE-3-245145) of European Commission, Brussels, Belgium.
Conflict of interest
None declared.
About this article
Cite this article
Wang, J.M., Ma, M.L., Liu, A.H. et al. A sero-epidemiological survey of Chinese Babesia motasi for small ruminants in China. Parasitol Res 112, 2387–2391 (2013). https://doi.org/10.1007/s00436-013-3310-x
Received:

Accepted:

Published:

Issue Date:
Keywords
Small Ruminant

Tick Species

Babesia

Positive Seron

Babesiosis