Abstract
Presently, there is a need for increased efforts to develop newer and effective methods to control mosquito vectors as the existing chemical and biological methods are not as effective as in earlier period owing to different technical and operational reasons. The use of nanomaterial products in various sectors of science including health increased during the last decade. We tested three types of nanosilica, namely lipophilic, hydrophilic and hydrophobic, to assess their larvicidal, pupicidal and growth inhibitor properties and also their influence on oviposition behaviour (attraction/deterrence) of mosquito species that transmit human diseases, namely malaria (Anopheles), yellow fever, chickungunya and dengue (Aedes), lymphatic filariasis and encephalitis (Culex and Aedes). Application of hydrophobic nanosilica at 112.5 ppm was found effective against mosquito species tested. The larvicidal effect of hydrophobic nanosilica on mosquito species tested was in the order of Anopheles stephensi > Aedes aegypti > Culex quinquefasciatus, and the pupicidal effect was in the order of A. stephensi > C. quinquefasciatus > Ae. aegypti. Results of combined treatment of hydrophobic nanosilica with temephos in larvicidal test indicated independent toxic action without any additive effect. This is probably the first report that demonstrated that nanoparticles particularly nanosilica could be used in mosquito vector control.
This is a preview of subscription content, log in to check access.
Access options
Buy single article
Instant access to the full article PDF.
US$ 39.95
Price includes VAT for USA
Subscribe to journal
Immediate online access to all issues from 2019. Subscription will auto renew annually.
US$ 199
This is the net price. Taxes to be calculated in checkout.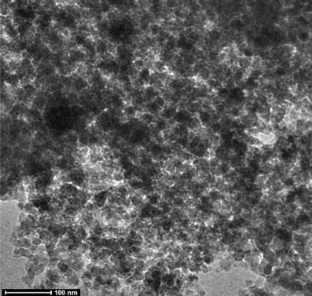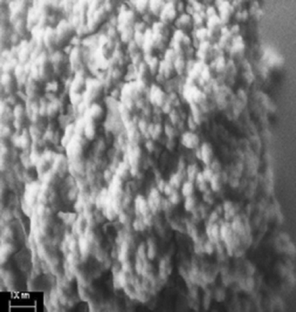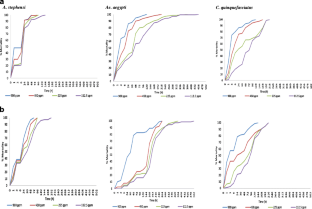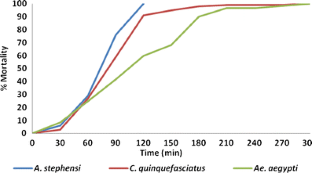 References
Aitken RJ, Creely KS, Tran CL (2004) Nanoparticles: an occupational hygiene review. Institute of Occupational Medicine, Edinburgh

Aiub CAF, Coelho ECA, Sodre E, Pinto LFR, Felzenszwalb I (2002) Genotoxic evaluation of the organophosphorous pesticide temephos. Genet Mol Res 101:159–166

Barik TK, Sahu B, Swain V (2008) Nanosilica-from medicine to pest control. Parasitol Res 103(2):253–258

Barjan C, Fedorko A, Kmitowa K (1995) Reactions of entomopathogenic fungi to pesticides. Pol Ecol Stud 21:69–88

Chen M, von Mikecz A (2005) Formation of nucleoplasmic protein aggregates impairs nuclear function in response to SiO2 nanoparticles. Exp Cell Res 305:51–62

Drum RW, Gordon R (2003) Star Trek replicators and diatom nanotechnology. Trends Biotechnol 21:325–328

Ferron P (1985) Fungal control. In: Kerkut GA, Gilbert LI (eds) Comprehensive insect physiology, biochemistry and pharmacology. Pergamon, Oxford, pp 313–346

Gordon R, Sterrenburg FAS, Sandhage K (eds) (2005) Special issue on diatom nanotechnology. J Nanosci Nanotechnol 5(1): 1–178

Gordon R, Losic D, Tiffany MA, Nagy SS, Sterrenburg FAS (2009) The Glass Menagerie: diatoms for novel applications in nanotechnology. Trends Biotechnol 27:116–127

Iam NS, Homklinchan C, Larpudomlert R, Warisnoicharoen W (2010) UV irradiation-induced silver nanoparticles as mosquito larvicides. J Appl Sci 10(23):3132–3136

IARC (2007) International Agency for Research on Cancer (IARC). Summaries & Evaluations-SILICA. http://www.inchem.orgldocuments/iarc/vol68/silica.html. Accessed 2 Jun 2007

Jayaseelan C, Rahuman AA, Rajakumar G, Kirthi AV, Santhoshkumar T, Marimuthu S, Bagavan A, Kamaraj C, Zahir AA, Elango G (2011) Synthesis of pediculocidal and larvicidal silver nanoparticles by leaf extract from heartleaf moonseed plant, Tinospora cordifolia Miers. Parasitol Res 109:185–194

Jones N, Ray B, Ranjit KT, Manna AC (2008) Antibacterial activity of ZnO nanoparticle suspensions on a broad spectrum of microorganisms. FEMS Microbiol Lett 279:71–76

Kreyling WG, Semmler M, Erbe F, Mayer P, Takenaka S, Schulz H (2002) Translocation of ultrafine insoluble iridium particles from lung epithelium to extra pulmonary organs is size dependent but very low. J Toxicol Environ Health 65:1513–1530

Laban G, Nies LF, Turco RF, Bickham JW, Sepúlveda MS (2010) The effects of silver nanoparticles on fathead minnow (Pimephales promelas) embryos. Ecotoxicology 19(1):185–195

Marimuthu S, Rahuman AA, Rajakumar G, Santhoshkumar T, Kirthi AV, Jayaseelan C, Bagavan A, Zahir AA, Elango G, Kamaraj C (2011) Evaluation of green synthesized green silver nanoparticles against parasites. Parasitol Res 108:1541–1549

Neethirajan S, Gordon R, Wang L (2009) Potential of silica bodies (phytoliths) for nanotechnology. Trends Biotechnol 27(8):461–467

Parkinson J, Gordon R (1999) Beyond micromachining: the potential of diatoms. Trends Biotechnol 17:190–196

Patil CD, Borase HP, Patil SV, Salunkhe RB, Salunke BK (2012) Larvicidal activity of silver nanoparticles synthesized using Pergularia daemia plant latex against Aedes aegypti and Anopheles stephensi and nontarget fish Poecillia reticulata. Parasitol Res. doi:10.1007/s00436-012-2867-0

Pinhriro VCS, Tadei WP (2002) Evaluation of the residual effect of temephos on Aedes aegypti (Diptera, Culicidae) larvae in artificial containers in Manaus, Amazonas State, Brazil. Cad. Saude Publication 18: 1529–1535

Rajkumar G, Rahuman AA (2011) Larvicidal activity of synthesized silver nanoparticles using Eclipta prostrata leaf extract against filariasis and malaria vector. Acta Trop 118(3):196–203

Salunkhe RB, Patil SV, Patil CD, Salunke BK (2011) Larvicidal potential of silver nanoparticles synthesized using fungus Cochliobolus lunatus against Aedes aegypti (Linnaeus, 1762) and Anopheles stephensi Liston (Diptera; Culicidae). Parasitol Res 109:823–831

Santhoshkumar T, Rahuman AA, Rajakumar G, Marimuthu S, Bagavan A, Jayaseelan C, Zahir AA, Elango G, Kamaraj C (2011) Synthesis of silver nanoparticles using Nelumbo nucifera leaf extract and its larvicidal activity against malaria and filariasis vectors. Parasitol Res 108(3):693–702

Soni N, Prakash S (2012) Efficacy of Chrysosporium tropicum fungus mediated silver and gold nanoparticles against Aedes aegypti larvae. Parasitol Res 110:175–184

Tilak R, Gupta V, Suryam V, Yadav JD, Dutta Gupta KK (2005) A laboratory investigation into oviposition responses of Aedes aegypti to some common household substances and water from conspecific larvae. Med J Armed Forces India 61(3):227–229

Tiwari DK, Behari J (2009) Biocidal nature of treatment of Ag-nanoparticle and ultrasonic irradiation in Escherichia coli dh5. Adv Biol Res 3(3–4):89–95

Ulrichs C, Krause F, Rocksch T, Goswami A, Mewis I (2006) Electrostatic application of inert silica dust based insecticides onto plant surfaces. Commun Agric Appl Biol Sci 71:171–178

World Health Organization (1998) Test procedures for insecticide resistance monitoring in malaria vectors, bio-efficacy and persistence of insecticides on treated surfaces (WHO/CDS/CPC/MAL/98.12). WHO, Geneva

Zhang X, Zhang J, Zhu KY (2010) Chitosan/double-stranded RNA nanoparticle-mediated RNA interference to silence chitin synthase genes through larval feeding in the African malaria mosquito (Anopheles gambiae). Insect Mol Biol 19(5):683–693
Acknowledgement
Valuable technical assistance provided by Kamal Dev, Narender Kumar and Satpal Singh of NIMR, Delhi is gratefully acknowledged.
Competing interests
The authors declare that they have no competing interests.
About this article
Cite this article
Barik, T.K., Kamaraju, R. & Gowswami, A. Silica nanoparticle: a potential new insecticide for mosquito vector control. Parasitol Res 111, 1075–1083 (2012). https://doi.org/10.1007/s00436-012-2934-6
Received:

Accepted:

Published:

Issue Date:
Keywords
Silver Nanoparticle

Mosquito Species

Lymphatic Filariasis

Larval Mortality

Mosquito Vector