Abstract
Owing to the fact that the application of synthetic larvicide has envenomed the surroundings as well as non-target organisms, natural products of plant origin with insecticidal properties have been tried as an indigenous method for the control of a variety of insect pests and vectors in the recent past. Insecticides of plant origin have been extensively used on agricultural pests and, to a very limited extent, against insect vectors of public health importance, which deserve careful and thorough screening. The use of plant extracts for insect control has several appealing features as these are generally more biodegradable, less hazardous and a rich storehouse of chemicals of diverse biological activities. Moreover, herbal sources give a lead for discovering new insecticides. Therefore, biologically active plant materials have attracted considerable interest in mosquito control study in recent times. The crude leaf extracts of Gymnema sylvestre (Retz) Schult (Asclepiadaceae) and purified gymnemagenol compound were studied against the early fourth-instar larvae of Anopheles subpictus Grassi and Culex quinquefasciatus Say (Diptera: Culicidae). In the present study, bioassay-guided fractionation of petroleum ether leaf extract of G. sylvestre led to the separation and identification of gymnemagenol as a potential new antiparasitic compound. Phytochemical analysis of G. sylvestre leaves revealed the presence of active constituents such as carbohydrates, saponins, phytosterols, phenols, flavonoids and tannins. However, cardiac glycosides and phlobatannins are absent in the plant extracts. Quantitative analysis results suggested that saponin (5%) was present in a high concentration followed by tannins (1.0%). The 50 g powder was loaded on silica gel column and eluted with chloroform–methanol–water as eluents. From that, 16 mg pure saponin compound was isolated and analysed by thin layer chromatography using chloroform and methanol as the solvent systems. The structure of the purified triterpenoid fraction was established from infrared (IR), ultraviolet (UV), 1H nuclear magnetic resonance (NMR), 13C NMR and mass spectral data. The carbon skeleton of the compound was obtained by 13C NMR spectroscopy. The chemical shift assignments obtained for gymnemagenol from 1H NMR correspond to the molecular formula C30H50O4. The compound was identified as 3β, 16β, 28, 29-tetrahydroxyolean-12-ene (gymnemagenol sapogenin). Parasite larvae were exposed to varying concentrations of purified compound gymnemagenol for 24 h. The results suggested that the larval mortality effects of the compound were 28%, 69%, 100% and 31%, 63%, 100% at 6, 12 and 24 h against A. subpictus and C. quinquefasciatus, respectively. In the present study, the per cent mortality were 100, 86, 67, 36, 21 and 100, 78, 59, 38 and 19 observed in the concentrations of 1,000, 500, 250, 125 and 62.75 ppm against the fourth-instar larvae of A. subpitcus and C. quinquefasciatus, respectively. The purified compound gymnemagenol was tested in concentrations of 80, 40, 20, 10 and 5 ppm, and the per cent mortality were 100, 72, 53, 30 and15 against A. subpitcus and 100, 89, 61, 42 and 30 against C. quinquefasciatus, respectively. The larvicidal crude leaf extract of G. sylvestre showed the highest mortality in the concentration of 1,000 ppm against the larvae of A. subpictus (LC50 = 166.28 ppm, r 2 = 0.807) and against the larvae of C. quinquefasciatus (LC50 = 186.55 ppm, r 2 = 0.884), respectively. The maximum efficacy was observed in gymnemagenol compound with LC50 and r 2 values against the larvae of A. subpictus (22.99 ppm, 0.922) and against C. quinquefasciatus (15.92 ppm, 0.854), respectively. The control (distilled water) showed nil mortality in the concurrent assay.
This is a preview of subscription content, log in to check access.
Access options
Buy single article
Instant access to the full article PDF.
US$ 39.95
Price includes VAT for USA
Subscribe to journal
Immediate online access to all issues from 2019. Subscription will auto renew annually.
US$ 199
This is the net price. Taxes to be calculated in checkout.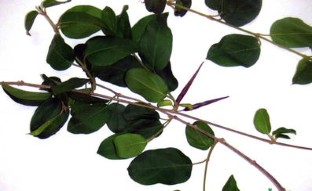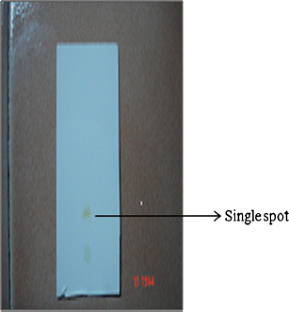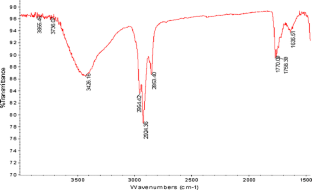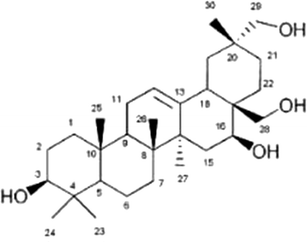 References
Aguiar JC, Santiago GM, Lavor PL, Veras HN, Ferreira YS, Lima MA, Arriaga AM, Lemos TL, Lima JQ, de Jesus HC, Alves PB, Braz-Filho R (2010) Chemical constituents and larvicidal activity of Hymenaea courbaril fruit peel. Nat Prod Commun 5(12):1977–1980

Ali NO, El-Rabaa FM (2010) Larvicidal activity of some plant extracts to larvae of the mosquito Culex quinquefasciatus (Say 1823). Eur Rev Med Pharmacol Sci 14(11):925–933

Amer A, Mehlhorn H (2006a) Larvicidal effects of various essential oils against Aedes, Anopheles and Culex larvae (Diptera, Culicidae). Parasitol Res 99:466–472

Amer A, Mehlhorn H (2006b) Repellency effect of forty-one essential oils against Aedes, Anopheles and Culex mosquitoes. Parasitol Res 99:478–490

Bagavan A, Kamaraj C, Elango G, Abduz Zahir A, Abdul Rahuman A (2009a) Adulticidal and larvicidal efficacy of some medicinal plant extracts against tick, fluke and mosquitoes. Vet Parasitol 166(3–4):286–292

Bagavan A, Kamaraj C, Rahuman AA, Elango G, Zahir AA, Pandiyan G (2009b) Evaluation of larvicidal and nymphicidal potential of plant extracts against Anopheles subpictus Grassi, Culex tritaeniorhynchus Giles and Aphis gossypii Glover. Parasitol Res 104(5):1109–1117

Bagavan A, Rahuman AA, Kamaraj C, Geetha K (2008) Larvicidal activity of saponin from Achyranthes aspera against Aedes aegypti and Culex quinquefasciatus (Diptera: Culicidae). Parasitol Res 103(1):223–9

Batabyal L, Sharma P, Mohan L, Maurya P, Srivastava CN (2009) Relative toxicity of neem fruit, bitter gourd, and castor seed extracts against the larvae of filaria vector, Culex quinquefasciatus (Say). Parasitol Res 105(5):1205–1210

Cantrell CL, Klun JA, Bryson CT, Kobaisy M, Duke SO (2005) Isolation and identification of mosquito bite deterrent terpenoids from leaves of American (Callicarpa americana) and Japanese (Callicarpa japonica) beautyberry. J Agric Food Chem 53(15):5948–5953

Cantrell CL, Pridgeon JW, Fronczek FR, Becnel JJ (2010) Structure–activity relationship studies on derivatives of eudesmanolides from Inula helenium as toxicants against Aedes aegypti larvae and adults. Chem Biodivers 7(7):1681–1697

Cetin H, Yanikoglu A, Cilek JE (2011) Larvicidal activity of selected plant hydrodistillate extracts against the house mosquito, Culex pipiens, a West Nile virus vector. Parasitol Res 108(4):943–948

Changbunjong T, Wongwit W, Leemingsawat S, Tongtokit Y, Deesin V (2010) Effect of crude extract of Solanum xanthocarpum against snails and mosquito larvae. Southeast Asian J Trop Med Public Health 41(2):320–325

Chattopadhyay RR (1998) Possible mechanism of antihyperglycemic effect of Gymnema sylvestre leaf extract, part 1. Gen Pharmacol 31:495–496

Chaubal R, Pawar PV, Hebbalkar GD, Tungikar VB, Puranik VG, Deshpande VH, Deshpande NR (2005) Larvicidal activity of Acacia nilotica extracts and isolation of d-pinitol—a bioactive carbohydrate. Chem Biodivers 2(5):684–688

Cheng SS, Huang CG, Chen WJ, Kuo YH, Chang ST (2008) Larvicidal activity of tectoquinone isolated from red heartwoodtype Cryptomeria japonica against two mosquito species. Bioresour Technol 99(9):3617–3622

Chowdhury N, Chatterjee SK, Laskar S, Chandra G (2009) Larvicidal activity of Solanum villosum Mill (Solanaceae: Solanales) leaves to Anopheles subpictus Grassi (Diptera: Culicidae) with effect on non-target Chironomus circumdatus Kieffer (Diptera: Chironomidae). J Pest Sci 82:13–18. doi:10.1007/s10340-008-0213-1

Daisy P, Eliza J, Mohamed Farook KA (2009) A novel dihydroxy gymnemic triacetate isolated from Gymnema sylvestre possessing normoglycemic and hypolipidemic activity on STZ-induced diabetic rats. J Ethnopharmacol 126(2):339–344

Das NG, Nath DR, Baruah I (2000) Field evaluation of herbal mosquito repellents. J Com Des 31(4):241–245

Diwan PV, Margaret I, Ramakrishna S (1995) Influence of Gymnema sylvestre on inflammation. Inflammopharmacology 3:271–277

Dória GA, Silva WJ, Carvalho GA, Alves PB, Cavalcanti SC (2010) A study of the larvicidal activity of two Croton species from northeastern Brazil against Aedes aegypti. Pharm Biol 48(6):615–620

Elango G, Abdul Rahuman A, Bagavan A, Kamaraj C, Abduz Zahir A, Venkatesan C (2009) Laboratory study on larvicidal activity of indigenous plant extracts against Anopheles subpictus and Culex tritaeniorhynchus. Parasitol Res 104:1381–1388

Elango G, Rahuman AA, Kamaraj C, Bagavan A, Zahir AA (2011a) Efficacy of medicinal plant extracts against malarial vector, Anopheles subpictus Grassi. Parasitol Res. doi:10.1007/s00436-010-2192-4

Elango G, Rahuman AA, Kamaraj C, Bagavan A, Zahir AA (2011b) Screening for feeding deterrent activity of herbal extracts against the larvae of malaria vector Anopheles subpictus Grassi. Parasitol Res. doi:10.1007/s00436-011-2306-7

Favel A, Kemertelidze E, Benidze M, Fallague K, Regli P (2005) Antifungal activity of steroidal glycosides from Yucca gloriosa L. Phytother Res 19:158–161

Govindarajan M, Jebanesan A, Pushpanathan T (2008) Larvicidal and ovicidal activity of Cassia fistula Linn leaf extract against filarial and malarial vector mosquitoes. Parasitol Res 102(2):289–292

Govindarajan M, Mathivanan T, Elumalai K, Krishnappa K, Anandan A (2011) Mosquito larvicidal, ovicidal, and repellent properties of botanical extracts against Anopheles stephensi, Aedes aegypti, and Culex quinquefasciatus (Diptera: Culicidae). Parasitol Res. doi:10.1007/s00436-011-2263-71

Harborne J (1996) Introduction of ecological biochemistry. Fourth ed. London: Academic Press pp. 318

Harve G, Kamath V (2004) Larvicidal activity of plant extracts used alone and in combination with known synthetic larvicidal agents against Aedes aegypti. Indian J Exp Biol 42(12):1216–1219

Liu HM, Kiuchi F, Tsuda Y (1992) Isolation and structure elucidation of gymnemic acids, antisweet principles of Gymnema sylvestre. Chem Pharm Bull (Tokyo) 40(6):1366–1375

Ho HS, Wang J, Sim KY, Ee GC, Imiyabir Z, Yap KF, Shaari K, Hock Goh S (2003) Meliternatin: a feeding deterrent and larvicidal polyoxygenated flavone from Melicope subunifoliolata. Phytochemistry 62(7):1121–1124

Innocent E, Joseph CC, Gikonyo NK, Moshi MJ, Nkunya MH, Hassanali A (2008) Mosquito larvicidal constituents from Lantana viburnoides sp. viburnoides var kisi (A. rich) Verdc (Verbenaceae). J Vector Borne Dis 45(3):240–244

Irungu BN, Rukunga GM, Mungai GM, Muthaura CN (2007) In vitro antiplasmodial and cytotoxicity activities of 14 medicinal plants from Kenya. S Afr J Bot 73:204–207

Irungu LW, Mwangi RW (1995) Effects of a biologically active fraction from Melia volkensii on Culex quinquefasciatus. Ins Sci Applic 2:159–162

Jang YS, Baek BR, Yang YC, Kim MK, Lee HS (2002) Larvicidal activity of leguminous seeds and grains against Aedes aegypti and Culex pipiens pallens. J Am Mosq Control Assoc 18(3):210–213

Jang YS, Jeon JH, Lee HS (2005) Mosquito larvicidal activity of active constituent derived from Chamaecyparis obtusa leaves against 3 mosquito species. J Am Mosq Control Assoc 21:400–403

Joseph CC, Ndoile MM, Malima RC, Nkunya MH (2004) Larvicidal and mosquitocidal extracts, a coumarin, isoflavonoids and pterocarpans from Neorautanenia mitis. Trans R Soc Trop Med Hyg 98(8):451–455

Kalidass C, Muthukumar K, Mohan VR, Manickam VS (2009) Ethnoveterinary medicinal uses of plants from Agasthiamalai Biosphere Reserve (KMTR), Tirunelveli Tamil Nadu, India. My Forest 45(1):7–14

Kamaraj C, Bagavan A, Rahuman AA, Zahir AA, Elango G, Pandiyan G (2009) Larvicidal potential of medicinal plant extracts against Anopheles subpictus Grassi and Culex tritaeniorhynchus Giles (Diptera: Culicidae). Parasitol Res 104(5):1163–1171

Kamaraj C, Rahuman AA, Bagavan A (2008) Antifeedant and larvicidal effects of plant extracts against Spodoptera litura (F.), Aedes aegypti L. and Culex quinquefasciatus Say. Parasitol Res 103(2):325–331

Kamaraj C, Rahuman AA, Mahapatra A, Bagavan A, Elango G (2010) Insecticidal and larvicidal activities of medicinal plant extracts against mosquitoes. Parasitol Res 107(6):1337–1349

Katade SR, Pawar PV, Wakharkar RD, Deshpande NR (2006) Sterculia guttata seeds extractives—an effective mosquito larvicide. Indian J Exp Biol 44(8):662–665

Khanna GV, Kannabiran K (2007) Larvicidal effect of Hemidesmus indicus, Gymnema sylvestre and Eclipta prostrate against Culex quinquefasciatus mosquito larvae. African J Biotechnol 6:307–311

Khanna VG, Kannabiran K, Getti G (2009) Leishmanicidal activity of saponins isolated from the leaves of Eclipta prostrata and Gymnema sylvestre. Indian J Pharmacol 41(1):32–35

Khanna VG, Kannabiran K (2008) Antimicrobial activity of saponin fractions of the leaves of Gymnema sylvestre and Eclipta prostrate. World J Microbiol Biotechnol 24:2737–2740

Kihampa C, Nkunya MH, Joseph CC, Magesa SM, Hassanali A, Heydenreich M, Kleinpeter E (2009) Anti-mosquito and antimicrobial nor-halimanoids, isocoumarins and an anilinoid from Tessmannia densiflora. Phytochemistry 70(10):1233–1238

Kiran RS, Bhavani K, Sita Devi P, Rajeswara Rao BR, Janardhan Reddy K (2006) Composition and larvicidal activity of leaves and stem essential oils of Chloroxylon swietenia DC against Aedes aegypti and Anopheles stephensi. Bioresour Technol 97(18):2481–2484

Kiran SR, Devi PS (2007) Evaluation of mosquitocidal activity of essential oil and sesquiterpenes from leaves of Chloroxylon swietenia DC. Parasitol Res 101(2):413–418

Kumar A, Valecha N, Jain T, Aditya P (2007) Dash burden of malaria in India: retrospective and prospective view. Am J Trop Med Hyg 77:69–78

Lee SE, Kim JE, Lee HS (2001) Insecticide resistance in increasing interest. Agric Chem Biotechnol 44:105–112

Liao H, Ren W, Kang Z, Jiang JH, Zhao XJ, Du LF (2007) A trypsin inhibitor from Cassia obtusifolia seeds: isolation, characterization and activity against Pieris rapae. Biotechnol Lett 29(4):653–658

Madhu SK, Shaukath AK, Vijayan VA (2010) Efficacy of bioactive compounds from Curcuma aromatica against mosquito larvae. Acta Trop 113(1):7–11

Magalhães LA, Lima Mda P, Marques MO, Facanali R, Pinto AC, Tadei WP (2010) Chemical composition and larvicidal activity against Aedes aegypti larvae of essential oils from four Guarea species. Molecules 15(8):5734–5741

Masayuki YM, Toshiyuki K, Masashi L, Yuhao M, Nubotoshi Y, Johji M, Hisash (1997) Medicinal foodstuffs. (IX1). The inhibitors of glucose absorption from the leaves of Gymnema sylvestre R.Br. (Asclepiadaceae): structures of gymneomosides A and B. Chem Pharm Bull 45:1671–1676

Maurya P, Mohan L, Sharma P, Srivastava CN (2008) Larval susceptibility of Aloe barbadensis and Cannabis sativa against Culex quinquefasciatus, the filariasis vector. J Environ Biol 29(6):941–943

Maurya P, Sharma P, Mohan L, Batabyal L, Srivastava CN (2009) Evaluation of larvicidal nature of fleshy fruit wall of Momordica charantia Linn. (family: cucurbitaceae) in the management of mosquitoes. Parasitol Res 105(6):1653–1659

Mehlhorn H, Schmahl G, Schmidt J (2005) Extract of the seeds of the plant Vitex agnus castus proven to be highly efficacious as a repellent against ticks, fleas, mosquitoes and biting flies. Parasitol Res 95(5):363–365

Michael E, Bundy DAP, Grenfell BT (1996) Re-assessing the global prevalence and distribution of lymphatic filariasis. Parasitology 112:409–428

Mohan L, Sharma P, Srivastava CN (2007) Comparative efficacy of Solanum xanthocarpum extracts alone and in combination with a synthetic pyrethroid, cypermethrin, against malaria vector, Anopheles stephensi. Southeast Asian J Trop Med Public Health 38(2):256–260

Mukhopadhyay B, Field RA (2006) Convergent synthesis of a trisaccharide as its 2-(trimethylsilyl)ethyl glycoside related to the flavonoid triglycoside from Gymnema sylvestre. Carbohydr Res 341(10):1697–1701

Mullai K, Jebanesan A, Pushpanathan T (2008) Mosquitocidal and repellent activity of the leaf extract of Citrullus vulgaris (cucurbitaceae) against the malarial vector, Anopheles stephensi liston (diptera culicidae). Eur Rev Med Pharmacol Sci 12(1):1–7

Ndung'u MW, Kaoneka B, Hassanali A, Lwande W, Hooper AM, Tayman F, Zerbe O, Torto B (2004) New mosquito larvicidal tetranortriterpenoids from Turraea wakefieldii and Turraea floribunda. J Agric Food Chem 52(16):5027–5031

Nikkon F, Salam KA, Yeasmin T, Mosaddik A, Khondkar P, Haque ME (2010) Mosquitocidal triterpenes from the stem of Duranta repens. Pharm Biol 48(3):264–268

Niu HM, Zeng DQ, Long CL, Peng YH, Wang YH, Luo JF, Wang HS, Shi YN, Tang GH, Zhao FW (2010) Clerodane diterpenoids and prenylated flavonoids from Dodonaea viscosa. J Asian Nat Prod Res 12(1):7–14

Ottesen EA (2006) Lymphatic filariasis: treatment, control and elimination. Adv Parasitol 61:395–441

Ottesen EA, Hooper PJ, Bradley M, Biswas G (2008) The global programme to eliminate lymphatic filariasis: health impact after 8 years. PLoS NeglTrop Dis 2:317

Pandey V, Agrawal V, Raghavendra K, Dash AP (2007) Strong larvicidal activity of three species of Spilanthes (Akarkara) against malaria (Anopheles stephensi Liston, Anopheles culicifacies, species C) and filaria vector (Culex quinquefasciatus Say). Parasitol Res 102(1):171–174

Park IK, Shin SC, Kim CS, Lee HJ, Choi WS, Ahn YJ (2005) Larvicidal activity of lignans identified in Phryma leptostachya var. asiatica roots against three mosquito species. J Agric Food Chem 53(4):969–972

Patel S, Shah S, Goya RS, Ramesh K (2009) Antihyperglycemic, antihyperlipidemic and antioxidant effects of Dihar, a polyherbal ayurvedic formulation in streptozotocin induced diabetic rats. IJEB 47(7):564–570

Perumalsamy H, Chang KS, Park C, Ahn YJ (2010) Larvicidal activity of Asarum heterotropoides root constituents against insecticide-susceptible and -resistant Culex pipiens pallens and Aedes aegypti and Ochlerotatus togoi. J Agric Food Chem 58(18):10001–10006

Pushpanathan T, Jebanesan A, Govindarajan M (2008) The essential oil of Zingiber officinalis Linn (Zingiberaceae) as a mosquito larvicidal and repellent agent against the filarial vector Culex quinquefasciatus Say (Diptera: Culicidae). Parasitol Res 102:289–292

Rahuman AA, Bagavan A, Kamaraj C, Saravanan E, Zahir AA, Elango G (2009a) Efficacy of larvicidal botanical extracts against Culex quinquefasciatus Say (Diptera: Culicidae). Parasitol Res 104(6):1365–1372

Rahuman AA, Bagavan A, Kamaraj C, Vadivelu M, Zahir AA, Elango G, Pandiyan G (2009b) Evaluation of indigenous plant extracts against larvae of Culex quinquefasciatus Say (Diptera: Culicidae). Parasitol Res 104(3):637–643

Rahuman AA, Gopalakrishnan G, Ghouse BS, Arumugam S, Himalayan B (2000) Effect of Feronia limonia on mosquito larvae. Fitoterapia 71:553–555

Rahuman AA, Venkatesan P (2008) Larvicidal efficacy of five cucurbitaceous plant leaf extracts against mosquito species. Parasitol Res 103:133–139

Rahuman AA, Venkatesan P, Gopalakrishnan G (2008a) Mosquito larvicidal activity of oleic and linoleic acids isolated from Citrullus colocynthis (Linn.) Schrad. Parasitol Res 103(6):1383–1390

Rahuman AA, Gopalakrishnan G, Venkatesan P, Geetha K (2008b) Larvicidal activity of some Euphorbiaceae plant extracts against Aedes aegypti and Culex quinquefasciatus (Diptera: Culicidae). Parasitol Res 102:867–873

Rahuman AA, Gopalakrishnan G, Venkatesan P, Geetha K, Bagavan A (2008c) Mosquito larvicidal activity of isolated compounds from the rhizome of Zingiber officinale. Phytother Res 22(8):1035–1039

Rajkumar S, Jebanesan A (2004) Mosquitocidal activities of octacosane from Moschosma polystachyum Linn. (Lamiaceae). J Ethnopharmacol 90:87–89

Ramachandran A, Natarajan D (2010) Antibacterial activity of Gymnema kollimalayanum, a new plant from Peninsular India. Adv Biol Res 4(6):292–295

Ramachandran A, Viswanathan MB (2009) A new species of Gymnema (Asclepiadaceae) from the Kolli Hills in Peninsular India. Adansonia 3(31):407–411

Ramaiah KD, Das PK, Michael E, Guyatt H (2000) The economic burden of lymphatic filariasis in India. Parasitol Today 16(6):251–253

Ramli I, Kamarulzaman NH, Shaari K, Ee GC (2004) p-O-geranylcoumaric acid from Melicope lunu-ankenda. Nat Prod Res 8(4):289–294

Rasheed M, Afshan F, Tariq RM, Siddiqui BS, Gulzar T, Mahmood A, Begum S, Khan B (2005) Phytochemical studies on the seed extract of Piper nigrum Linn. Nat Prod Res 19(7):703–712

Rawani A, Ghosh A, Chandra G (2010) Mosquito larvicidal activities of Solanum nigrum L. leaf extract against Culex quinquefasciatus Say. Parasitol Res 107(5):1235–1240

Reddy PS, Gopal GR, Sita GL (1998) In vitro multiplication of Gymnema sylvestre R.Br.—an important medicinal plant. Curr Sci 75:843–845

Redwane A, Lazrek HB, Bouallam S, Markouk M, Amarouch H, Jana M (2002) Larvicidal activity of extracts from Querus lusitania var infectoria galls (Oliv.). J Ethnopharmacol 79:261–263

Rongsriyam Y, Trongtokit Y, Komalamisra N, Sinchaipanich N, Apiwathnasorn C, Mitrejet A (2006) Formulation of tablets from the crude extract of Rhinacanthus nasutus (Thai local plant) against Aedes aegypti and Culex quinquefasciatus larvae: a preliminary study. Southeast Asian J Trop Med Public Health 7(2):265–271

Sahu NP, Mahato SB, Sarkar SK, Poddar G (1996) Triterpenoid saponins from Gymnema sylvestre. Phytochemistry 41:1181–1185

Santhoshkumar T, Rahuman AA, Rajakumar G, Marimuthu S, Bagavan A, Jayaseelan C, Zahir AA, Elango G, Kamaraj C (2011) Synthesis of silver nanoparticles using Nelumbo nucifera leaf extract and its larvicidal activity against malaria and filariasis vectors. Parasitol Res 108(3):693–702

Sative RK, Abhilash P, Fulzele DD (2003) Antimicrobial activity of Gymnema sylvestre leaf extract. Fitoterapia 74:699–701

Senthilkumar A, Venkatesalu V (2010) Chemical composition and larvicidal activity of the essential oil of Plectranthus amboinicus (Lour.) Spreng against Anopheles stephensi: a malarial vector mosquito. Parasitol Res 107(5):1275–1278

Shahi M, Hanafi-Bojd AA, Iranshahi M, Vatandoost H, Hanafi-Bojd MY (2010) Larvicidal efficacy of latex and extract of Calotropis procera (Gentianales: Asclepiadaceae) against Culex quinquefasciatus and Anopheles stephensi (Diptera: Culicidae). J Vector Borne Dis 47(3):185–188

Sharma P, Mohan L, Srivastava CN (2009) Anti-juvenile activity of Azadirachta indica extract on the development and morphometry of filaria vector, Culex quinquefasciatus (Diptera: Culicidae) Say. Parasitol Res 105(5):1193–1203

Sinsheimer JE, Subba Rao G, McIlhenny HM, Smith RV, Maassab HF, Cochran KW (1968) Isolation and antiviral activity of the gymnemic acids. Cell Mol Life Sci 24(3):302–303

Sukumar K, Perich MJ, Boobar LR (1991) Botanical derivatives in mosquito control: a review. J Am Mosq Control Assoc 72:210–237

Tiew P, Ioset JR, Kokpol U, Chavasiri W, Hostettmann K (2003) Antifungal, antioxidant and larvicidal activities of compounds isolated from the heartwood of Mansonia gagei. Phytother Res 17(2):190–193

Tiwary M, Naik SN, Tewaryb DK, Mittalc PK, Yadavc S (2007) Chemical composition and larvicidal activities of the essential oil of Zanthoxylum armatum DC (Rutaceae) against three mosquito vectors. J Vector Borne Dis 44:198–204

Tonk S, Bartarya R, Maharaj Kumari K, Bhatnagar VP, Srivastava SS (2006) Effective method for extraction of larvicidal component from leaves of Azadirachta indica and Artemisia annua Linn. J Environ Biol 27(1):103–105

WHO (2001) Regional strategic plan for elimination of lymphatic filariasis (2000–2004). World Health Organization, New Delhi, India, Mimeographed document SEA-FIL-28, pp 1–36

WHO (1992) Lymphatic filariasis: the disease and its control. Fifth report of the WHO Expert Committee on Filariasis. World Health Organ Tech Rep Ser 821:1

WHO (1996) Report of the WHO informal consultation on the evaluation on the testing of insecticides. CTD/WHO PES/IC/96.1. WHO, Geneva, p 69

WHO (2005) Guidelines for laboratory and field testing of mosquito larvicides. Communicable disease control, prevention and eradication, WHO pesticide evaluation scheme. WHO, Geneva WHO/CDS/WHOPES/GCDPP/1.3

WHO (2008) Global programme to eliminate lymphatic filariasis. Wkly Epidemiol Rec 83:333–341

Wiesman Z, Chapagain BP (2006) Larvicidal activity of saponins containing extracts and fractions of fruit mesocarp of Balanites aegyptica. Fitoterapia 77:420–424

Wood A (2003) Compendium of pesticide common names: insecticides. (http://www.alanwood.net/pesticides/index.htm)

Xie JT, Wang A, Mehendale S (2003) Antidiabetic effects of Gymnema yunnanese extract. Pharmacol Res 43:323–329

Yan W, Ohtani K, Kasai R, Yamasaki K (1996) Steroidal saponin from fruits of Tribulus terrestris. Phytochemistry 42:1417–1422

Ye W, Liu X, Zhang Q, Che CT, Zhao S (2001) Antisweet saponins from Gymnema sylvestre. J Nat Prod 64(2):232–235

Yit HS, Ku-Hua WV, Kumato JH, Mulla MS (1985) Isolation and identification of mosquito repellent in Artemesia vulgaris. J Chem Ecol 11:1297–1306

Yoshikawa M, Murakami T, Matsuda H (1997) Medicinal foodstuffs. X. Structures of new triterpene glycosides, gymnemosides-c, -d, -e, and -f, from the leaves of Gymnema sylvestre R. Br.: influence of gymnema glycosides on glucose uptake in rat small intestinal fragments. Chem Pharm Bull 45:2034–2038

Zahir AA, Rahuman AA, Kamaraj C, Bagavan A, Elango G, Sangaran A, Kumar BS (2009) Laboratory determination of efficacy of indigenous plant extracts for parasites control. Parasitol Res 105(2):453–461

Zhu XM, Xie P, Di YT, Peng SL, Ding LS, Wang MK (2008) Two new triterpenoid saponins from Gymnema sylvestre. J Integr Plant Biol 50(5):589–592
About this article
Cite this article
Gopiesh Khanna, V., Kannabiran, K., Rajakumar, G. et al. Biolarvicidal compound gymnemagenol isolated from leaf extract of miracle fruit plant, Gymnema sylvestre (Retz) Schult against malaria and filariasis vectors. Parasitol Res 109, 1373 (2011). https://doi.org/10.1007/s00436-011-2384-6
Received:

Accepted:

Published:
Keywords
Methanol Extract

Saponin

Ethyl Acetate Extract

Lymphatic Filariasis

Azadirachtin