Abstract
Leishmania parasites cause a worldwide public health disease and its treatment is still based on pentavalent antimonials which present financial and toxicologic limitations. Some nucleosidic derivatives have demonstrated anti-leishmanial properties and this study aims to evaluate the in vitro morphologic alterations and growth inhibition of Leishmania (L.) amazonensis promastigotes exposed to zidovudine at several concentrations. The citotoxicity of zidovudine (AZT) to macrophages was determined by an MTT assay. After which the promastigotes were exposed to concentrations of AZT, ranging from 1 to 50 μM. The evaluation of survival and morphometry alterations were performed in two distinct phases of in vitro growth, on the third and sixth days, representing the logarithmic and stationary phases, respectively. Slides with the promastigotes were photographed and analyzed using Image J. A significant reduction of parasite number in the logarithmic phase of in vitro growth was observed when the parasites were submitted to 20, 30, 40, and 50 μM of AZT. Morphometric alterations were observed such as an increase in width of the body, cytoplasmic granulations and vacuolizations. These data indicate the toxicity of AZT which prevents the parasite's multiplication, indicating a promising use of AZT as an anti-leishmania drug.
This is a preview of subscription content, log in to check access.
Access options
Buy single article
Instant access to the full article PDF.
US$ 39.95
Price includes VAT for USA
Subscribe to journal
Immediate online access to all issues from 2019. Subscription will auto renew annually.
US$ 199
This is the net price. Taxes to be calculated in checkout.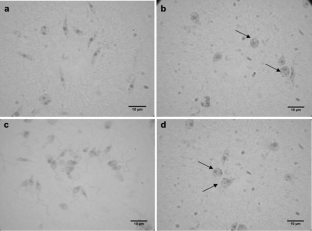 References
Cazzalini O, Lazze MC, Iamele L, Stivala LA, Bianchi L, Vaghi P, Cornaglia A, Calligaro A, Curti D, Alessandrini A, Prosperi E, Vannini V (2001) Early effects of AZT on mitochondrial functions in the absence of mitochondrial DNA depletion in rat myotubes. Biochem Pharmacol 62:893–902

Dias N, Bailly C (2005) Drugs targeting mitochondrial functions to control tumor cell growth. Biochem Pharmacol 70:1–12

García-Almagro D (2005) Leishmaniasis cutánea. Actas Dermo-sifiliogr 96(1):1–24

Giampieri M, Balbi A, Mazzei M, La Colla P, Ibba C, Loddo R (2009) Antiviral activity of indole derivatives. Antivir Res 83(2):179–185

Gossage SM, Rogers ME, Bates PA (2003) Two separate growth phases during the development of Leishmania in sand flies: implications for understanding the life cycle. Int J Parasitol 33(10):1027–1034

Goto H, Lindoso JAL (2010) Current diagnosis and treatment of cutaneous and mucocutaneous leishmaniasis. Expert Rev Anti Infect Ther 8(4):419–432

Grecco SS, Reimão JQ, Tempone AG, Sartorelli P, Romoff P, Ferreira MJP, Fávero OA, Lago JHG (2010) Isolation of an antileishmanial and antitryopanosomal flavanone from the leaves of Bacharis retusa DC. (Asteraceae). Parasitol Res 106:1245–1248

Lang T, Lecoeur H, Prina E (2009) Imaging Leishmania development in their host cells. Trends Parasitol 25(10):464–473

Nascimento JE, Magalhães NSS, Ribeiro RM, Pontes A, Alves AJ (2004) Avaliação farmacocinética de comprimidos contendo lamivudina e zidovudina em plasma humano. Rev Bras Cienc Farm 40(1):59–66

Peyron C, Benhida R, Bories C, Loiseau PM (2005) Synthesis and in vitro anti-leishmanial activity of 5-substituted-2′-deoxyuridine derivatives. Bioorg Chem 33:439–447

Reimão JQ, Taniwaki NN, Tempone AG (2010) Furazolidone is a selective in vitro candidate against Leishmania (L.) chagasi: an ultrastructural study. Parasitol Res 106:1465–1469

Richard JV, Werbovetz KA (2010) New anti-leishmanial candidates and lead compounds. Curr Opin Chem Biol 14:1–9

Saraiva EM, Pinto-da-Silva LH, Wanderley JLM, Bonomo AC, Barcinski MA, Moreira MEC (2005) Flow cytometric assessment of Leishmania spp metacyclic differentiation: validation by morphological features and specific markers. Exp Parasitol 110:39–47

Storch CH, Theile D, Lindenmaier H, Haefeli WE, Weiss J (2007) Comparison of the inhibitory activity of anti-HIV drugs on P-glycoprotein. Biochem Pharmacol 73:1573–1581

Tempone AG, Taniwaki NN, Reimão JQ (2009) Antileishmanial activity and ultrastructural alterations of Leishmania (L.) chagasi treated with the calcium channel blocker nimodipine. Parasitol Res 105:499–505

Ueda-Nakamura T, Attias M, de Souza W (2001) Megasome biogenesis in Leishmania amazonensis: a morphometric and cytochemical study. Parasitol Res 87:89–97
Acknowledgments
This study was supported by Fundação de Amparo a Pesquisa do Estado de Goias, FAPEG (Grant number 0069244-39).
About this article
Cite this article
Araújo, C.A., Araújo, A.A., Batista, C.L. et al. Morphological alterations and growth inhibition of Leishmania (L.)amazonensis promastigotes exposed to zidovudine (AZT). Parasitol Res 108, 547–551 (2011). https://doi.org/10.1007/s00436-010-2096-3
Received:

Accepted:

Published:

Issue Date:
Keywords
Zidovudine

Azithromycin

Visceral Leishmaniasis

Leishmaniasis

Cutaneous Leishmaniasis