Abstract
Amoebic keratitis, a sight-threatening, progressive corneal disease, is commonly caused by ubiquitous, pathogenic, free-living Acanthamoeba spp., which are widely distributed in the environment. We investigated clinical findings and histology of Acanthamoeba keratitis in a rat cornea model. Experimental Acanthamoeba keratitis was induced in Wistar rats by intrastromal inoculation of Acanthamoeba castellanii trophozoites. The clinic features of Acanthamoeba keratitis by day 70 are observed. All rats inoculated with Acanthamoeba developed keratitis. Histologically, the eyes displayed blood vessels, edema, and amoebae in stroma. A mixed cellular response, including neutrophils, mononuclear cells, and spindle-shaped cells, was seen. In conclusion, progressive, suppurative Acanthamoeba keratitis can be induced in the rat cornea model. This rat cornea model assists researchers who study the pathogenesis of Acanthamoeba keratitis and devise treatment for this difficult condition.
This is a preview of subscription content, log in to check access.
Access options
Buy single article
Instant access to the full article PDF.
US$ 39.95
Price includes VAT for USA
Subscribe to journal
Immediate online access to all issues from 2019. Subscription will auto renew annually.
US$ 199
This is the net price. Taxes to be calculated in checkout.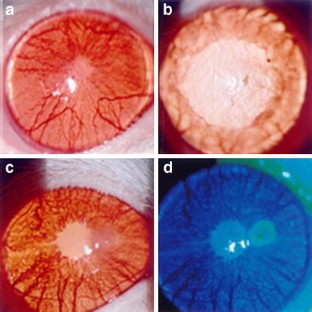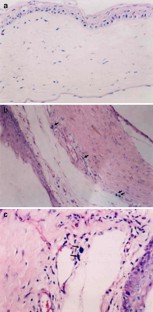 References
Aksozek A, McClellan K, Howard K, Niederkorn JY, Alizadeh H (2002) Resistance of Acanthamoeba castellanii cysts to physical, chemical, and radiological conditions. J Parasitol 88:621–623

Awwad ST, Petroll WM, McCulley JP, Cavanagh HD (2007) Updates in Acanthamoeba keratitis. Eye Contact Lens 33:1–8

Bacon AS, Frazer DG, Dart JK, Matheson M, Ficker LA, Wright P (1993) A review of 72 consecutive cases of Acanthamoeba keratitis, 1984–1992. Eye 7:719–725

Badenoch PR, Johnson AM, Christy PE, Coster DJ (1990) Pathogenicity of Acanthamoeba and a Corynebacterium in rat cornea. Arch Ophthalmol 108:107–112

Berger ST, Mondino BJ, Hoft RH, Donzis PB, Holland GN, Farley MK, Levenson JE (1990) Successful medical management of Acanthamoeba keratitis. Am J Ophthalmol 110:395–403

Illingworth CD, Cook SD (1998) Acanthamoeba. keratitis. Surv Ophthalmol 42:493–508

Jones DB (1986) Acanthamoeba. —the ultimate opportunist? Am J Ophthalmol 102:527–530

Khan NA (2001) Pathogenicity, morphology, and differentiation of Acanthamoeba. Curr Microbiol 43:391–395

Khunkitti W, Lloyd D, Furr JR, Russell AD (1998) Acanthamoeba castellanii. : growth, encystment, excystment and biocide susceptibility. J Infect 36:43–48

Kremer I, Cohen EJ, Eagle RC Jr, Udell I, Laibson PR (1994) Histopathologic evaluation of stromal inflammation in Acanthamoeba keratitis. CLAO J 20:45–48

Larkin DF, Easty DL (1990) Acanthamoeba. keratitis: I. Preliminary findings. Br J Ophthalmol 74:551–555

Larkin DF, Easty DL (1991) Experimental Acanthamoeba keratitis. II. Immunohistochemical evaluation. Br J Ophthalmol 75(7):421–424

Lindquist TD (1998) Treatment of Acanthamoeba keratitis. Cornea 17:11–16

Marciano-Cabral F, Cabral G (2003) Acanthamoeba spp. as agents of disease in humans. Clin Microbiol 16:273–307

Martinez AJ (2001) Free-living amebas and the immune deficient host. In: IX International Meeting on the Biology and Pathogenicity of Free-living Amoebae Proceedings, pp 1–12

Mathers W, Stevens G, Rodriguez M, Chan CC, Gold J, Visvesvara GS, Lemp MA, Zimmerman LE (1987) Immunopathology and electron microscopy of Acanthamoeba keratitis. Am J Ophthalmol 103:626–635

Moore MB, McCulley JP (1989) Acanthamoeba. keratitis associated with contact lenses: six consecutive cases of successful management. Br J Ophthalmol 73:271–275

Niederkorn JY, Alizadeh H, Leher H, McCulley JP (1999a) The pathogenesis of Acanthamoeba keratitis. Microbes Infect 1:437–443

Niederkorn JY, Alizadeh H, Leher HF, McCulley JP (1999b) The immunobiology of Acanthamoeba keratitis. Springer Semin Immunopathol 21:147–160

Schuster FL (2002) Cultivation of pathogenic and opportunistic free-living amebas. Clin Microbiol 15:342–354

Tabin G, Taylor H, Snibson G, Murchison A, Gushchin A, Rogers S (2001) Atypical presentation of Acanthamoeba keratitis. Cornea 20:757–759

Walochnik J, Obwaller A, Aspock H (2000) Correlations between morphological, molecular biological, and physiological characteristics in clinical and nonclinical isolates of Acanthamoeba spp. Appl Environ Microbiol 66:4408–4413
Acknowledgments
We thank Julia Walochnik of the Department of Medical Parasitology, Clinical Institute of Hygiene, University of Vienna, Vienna, Austria, for providing A. castellanii strain 1BU.
About this article
Cite this article
Polat, Z.A., Ozcelik, S., Vural, A. et al. Clinical and histologic evaluations of experimental Acanthamoeba keratitis. Parasitol Res 101, 1621–1625 (2007). https://doi.org/10.1007/s00436-007-0704-7
Received:

Accepted:

Published:

Issue Date:
Keywords
Keratitis

Corneal Edema

Corneal Neovascularization

Acanthamoeba Keratitis

Herpes Simplex Keratitis