Abstract
Non-isotopic polymerase chain reaction (PCR)-based single-strand conformation polymorphism and sequence analyses of the second internal transcribed spacer (ITS-2) of nuclear ribosomal DNA (rDNA) were utilized to genetically characterise ascaridoids from dogs and cats from China by comparison with those from other countries. The study showed that Toxocara canis, Toxocara cati, and Toxascaris leonina from China were genetically the same as those from other geographical origins. Specimens from cats from Guangzhou, China, which were morphologically consistent with Toxocara malaysiensis, were the same genetically as those from Malaysia, with the exception of a polymorphism in the ITS-2 but no unequivocal sequence difference. This is the first report of T. malaysiensis in cats outside of Malaysia (from where it was originally described), supporting the proposal that this species has a broader geographical distribution. The molecular approach employed provides a powerful tool for elucidating the biology, epidemiology, and zoonotic significance of T. malaysiensis.
This is a preview of subscription content, log in to check access.
Access options
Buy single article
Instant access to the full article PDF.
US$ 39.95
Price includes VAT for USA
Subscribe to journal
Immediate online access to all issues from 2019. Subscription will auto renew annually.
US$ 199
This is the net price. Taxes to be calculated in checkout.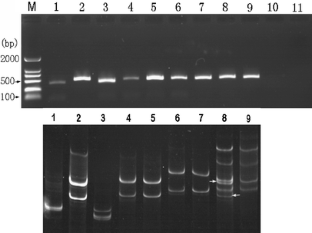 References
Ash LR (1962) Helminth parasites of dogs and cats in Hawaii. J Parasitol 48:63–65

Baker MK, Lange L, Verster A, van der Plaat S (1989) A survey of helminths in domestic cats in the Pretoria area of Transvaal, Republic of South Africa. Part 1: the prevalence and comparison of burdens of helminths in adult and juvenile cats. J S Afr Vet Assoc 60:139–142

Cypess RH (1982) Visceral larva migrans. In: Steele JH (ed) CRC Handbook series in zoonoses. Section C: Parasitic zoonoses, vol 2. CRC, Boca Raton, pp 205–212

Despommier D (2003) Toxocariasis: clinical aspects, epidemiology, medical ecology, and molecular aspects. Clin Microbiol Rev 16:265–272

Fisher M (2003) Toxocara cati: an underestimated zoonotic agent. Trends Parasitol 19:167–170

Gasser RB, Zhu XQ, Jacobs DE, Hu M, Chilton NB (2006) Molecular genetic characterisation of members of the genus Toxocara (Nematoda: Ascaridoidea)—toxonomic, population genetic and epidemiological considerations. In: Holland C, Smith H (eds) Toxocara: the enigmatic parasite. CABI Publishing, Wallingford, pp 18–31

Gibbons LM, Jacobs DE, Sani RA (2001) Toxocara malaysiensis n. sp. (Nematoda: Ascaridoidea) from the domestic cat (Felis catus Linnaeus, 1758). J Parasitol 87:660–665

Hitchcock DJ (1953) Incidence of gastro-intestinal parasites in some Michigan kittens. N Am Vet 34:428–429

Jacobs DE, Zhu XQ, Gasser RB, Chilton NB (1997) PCR-based methods for identification of potentially zoonotic ascaridoid parasites of the dog, fox and cat. Acta Trop 68:191–200

Lee CC, Cheng NABY, Bohari Y (1993) Toxocara canis from domestic cats in Kuala Lumpur. Trop Biomed 10:79–80

Li AX, Wu XY, Xie MQ, Lin RQ, Gasser RB, Zhu XQ (2005) PCR-based Identification and delineation of members within the Pseudorhabdosynochus lantauensis complex (Monogenea: Diplectanidae). Parasitol Res 98:34–37

Miyazaki I (1994) An illustrated book of helminthic zoonoses. International Medical Foundation of Japan, Tokyo

Parsons JC (1987) Ascarid infections of cats and dogs. Vet Clin North Am Small Anim Pract 17:1307–1339

Pawlowski Z (2001) Toxocariasis in humans: clinical expression and treatment dilemma. J Helminthol 75:299–305

Rohde K (1962) Helminths of cats and dogs in Malaya. In: UNESCO—1st regional symposium on scientific knowledge of tropical parasites. University of Singapore, Singapore, pp 207–216

Schantz PM (1991) Parasitic zoonoses in perspective. Int J Parasitol 21:161–170

Skrjabin KI, Shikhobalova NP, Mozgovoi AA (1991) Oxyurata and Ascaridata. In: Skrjabin KI (ed) Key to parasitic nematodes, vol. 2. Amerind Publishing, New Delhi

Smith HV (1993) Antibody reactivity in human toxocariasis. In: Lewis JW, Maizels RM (eds) Toxocara and toxocariasis: clinical, epidemiological and molecular perspectives. Institute of Biology, London, pp 91–110

Sprent JFA (1956) The life history and development of Toxocara cati (Shrank 1788) in the domestic cat. Parasitology 46:54–78

Sprent JFA (1958) Observations on the development of Toxocara canis (Werner, 1782) in the dog. Parasitology 48:184–208

Sprent JFA, Barrett MG (1964) Large roundworms of dogs and cats: differentiation of Toxocara canis and Toxascaris leonina. Aust Vet J 40:166–171

Taylor MRH (1993) Toxocariasis in Ireland. In: Lewis JW, Maizels RM (eds) Toxocara and toxocariasis: clinical, epidemiological and molecular perspectives. Institute of Biology, London, pp 71–80

Thompson RCA (1994) Workshop summary: parasitic zoonoses—new issues. Vet Parasitol 54:291–294

Vidal JE, Sztajnbok J, Seguro AC (2003) Eosinophilic meningoencephalitis due to Toxocara canis: case report and review of the literature. Am J Trop Med Hyg 69:341–343

Zhu XQ, Jacobs DE, Chilton NB, Sani RA, Cheng NABY, Gasser RB (1998) Molecular characterization of a Toxocara variant from cats in Kuala Lumpur, Malaysia. Parasitology 117:155–164

Zhu XQ, Chilton NB, Jacobs DE, Boes J, Gasser RB (1999) Characterisation of Ascaris from human and pig hosts by nuclear ribosomal DNA sequences. Int J Parasitol 29:469–478

Zhu XQ, D'Amelio S, Paggi L, Gasser RB (2000) Assessing sequence variation in the internal transcribed spacers of ribosomal DNA within and among members of the Contracaecum osculatum complex (Nematoda: Ascaridoidea: Anisakidae). Parasitol Res 86:677–683

Zhu XQ, D'Amelio S, Palm HW, Paggi L, George-Nascimento M, Gasser RB (2002) SSCP-based identification of members within the Pseudoterranova decipiens complex (Nematoda: Ascaridoidea: Anisakidae) using genetic markers in the internal transcribed spacers of ribosomal DNA. Parasitology 124:615–623
About this article
Cite this article
Li, M., Zhu, X., Gasser, R.B. et al. The occurrence of Toxocara malaysiensis in cats in China, confirmed by sequence-based analyses of ribosomal DNA. Parasitol Res 99, 554–557 (2006). https://doi.org/10.1007/s00436-006-0194-z
Received:

Accepted:

Published:

Issue Date:
Keywords
Canis

Toxocariasis

Visceral Larva Migrans

SSCP Profile

Ocular Larva Migrans