Abstract
Fasciola hepatica secretes cysteine proteases that play a role in facilitating parasite migration. The aim of this study was to detect the inhibition of the proteolytic activity of F. hepatica cysteine proteases in the liver of C57BL/6 cathepsin B knockout mice (cat B−/−) and wild-type controls (cat B+/+) by intraperitoneal administration of N-[ N-(L-3-trans-carboxyoxirane-2-carbonyl)-L-leucyl]-agmatine, (E-64) using the film in situ zymography (FIZ) technique and image analysis. The FIZ technique revealed that intraperitoneal administration of E-64 dramatically reduced (85%) F. hepatica proteolytic activity in the liver of experimentally infected mice with no discernable side effects. These results suggest the usefulness of the FIZ for determining in vivo activity of F. hepatica proteases, as well as their inhibition by intraperitoneal administration of E-64 in hepatic tissue of infected mice.
This is a preview of subscription content, log in to check access.
Access options
Buy single article
Instant access to the full article PDF.
US$ 39.95
Price includes VAT for USA
Subscribe to journal
Immediate online access to all issues from 2019. Subscription will auto renew annually.
US$ 199
This is the net price. Taxes to be calculated in checkout.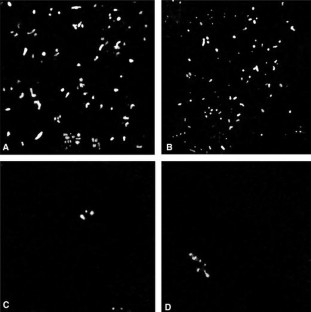 References
Acosta D, Goñi F, Carmona C (1998) Characterization and partial purification of a leucine aminopeptidase from Fasciola hepatica. J Parasitol 84:1–7

Berasain P, Goni F, McGonigle S, Dowd A, Dalton JP, Frangione B, Carmona C (1997) Proteinases secreted by Fasciola hepatica degrade extracellular matrix and basement membrane components. J Parasitol 83: 1–5

Canbay A, Guicciardi ME, Higuchi J, Feldstein A, Bronk SF, Rydzewski R, Taniai M, Gores G (2003) Cathepsin B inactivation attenuates hepatic injury and fibrosis during cholestasis. J Clin Invest 112:152–159

Carmona C, McGonigle S, Dowd AJ, Smith AM, Coughlan S, McGowran E, Dalton JP (1994) A dipeptidylpeptidase secreted by Fasciola hepatica. Parasitology 109:113–118

Cheung AL., Ying P, Fischetti VA (1991) A method to detect proteinase activity using unprocessed X-ray films. Anal Biochem 193:20–23

Collins PR, Stack CM, O'Neill SM, Doyle S, Ryan T, Brennan GP, Mousley A, Stewart M, Maule AG, Dalton JP, Donnely S (2004) Cathepsin L1, the major protease involved in liver fluke (Fasciola hepatica) virulence. J Biol Chem 279:17038–17046

Dalton JP, Heffernan M (1989) Thiol proteases released in vitro by Fasciola hepatica. Mol Biochem Parasitol 35:161–166

Dalton JP, O'Neill S, Stack C, Collins P, Walshe A, Sekiya M, Doyle S, Mulcahy G, Hoyle D, Khaznadji E, Moiré N, Brennan G, Mousley A, Kreshchenko N, Maule AG, Donnelly SM (2003) Fasciola hepatica cathepsin L-proteases: biology, function, and potential in the development of first generation liver fluke vaccines. Int J Parasitol 33:1173–1181

Deussing J, Roth W, Saftig P, Peters C, Ploegh HL, Villadangos JA (1998) Cathepsins B and D are dispensable for major histocompatibility complex class II-mediated antigen presentation. Proc Natl Acad Sci USA 95:4516–4521

Hanada K, Tamai M, Yamagishi M, Ohmura S, Sawada J, Tanaka I (1978) Isolation and characterization of E-64, a new thiol protease inhibitor. Agric Biol Chem 42:523–528

Hawthorne SJ, Pagano M, Halton DW, Walker B (2000) Partial characterization of a novel cathepsin L-like protease from Fasciola hepatica. Biochem Biophys Res Commun 277:79–82

Irwin JA, Morrissey PEW, Ryan JP, Walshe A, O'Neill SM, Carrington SD, Matthews E, Fitzpatrick E, Mulcahy G, Corfield AP, Dalton JP (2004) Glycosidase activity in the excretory-secretory products of the liver fluke, Fasciola hepatica. Parasitology 129:465–472

Law RH, Smooker PM, Irving JA, Piedrafita D, Ponting R, Kennedy NJ, Whisstock JC, Pike RN, Spithill TW (2003) Cloning and expression of the major secreted cathepsin B-like protein from juvenile Fasciola hepatica and analysis of immunogenicity following liver fluke infection. Infect Immun 71:6921–6932

McGinty A, Moore M, Halton DW, Walker B (1993) Characterization of the cysteine proteinases of the common liver fluke Fasciola hepatica using novel, active-site directed affinity labels. Parasitology 106:487–493

McKerrow JH, Engel JC, Caffrey CR (1999) Cysteine protease inhibitors as chemotherapy for parasitic infections. Bioorg Med Chem 7:639–644

Rawlings ND, Tolle DP, Barreto AJ (2004) Review article: evolutionary familias of peptidase inhibitors. Biochem J 378:705–716

Smith AM, Dowd AJ, McGonigle S, Keegan PS, Brennan G, Trudgett A, Dalton JP (1993) Purification of a cathepsin L-like proteinase secreted by adult Fasciola hepatica. Mol Biochem Parasitol 62:1–8

Torgerson PR, Claxton JR (1999) Epidemiology and control. In: Dalton JP (ed) Fasciolosis. CAB International, Oxford, pp 465–525

Vera MY (1994) Comparación de la eficacia e impacto inmunológico de 2 fasciolicidas contra F. hepatica en borregos pelibuey infectados experimentalmente. Master of Science Thesis, Faculty of Veterinary Medicine and Animal Husbandry, Universidad Nacional Autónoma de México

Wilson LR, Good RT, Panaccio M, Wijffels GL, Sandeman RM, Spithill TW (1998) Fasciola hepatica: characterization and cloning of the major cathepsin B protease secreted by newly excysted juvenile liver fluke. Exp Parasitol 88:85–94
Acknowledgements
This study complies with the current laws of Mexico.
About this article
Cite this article
Alcalá-Canto, Y., Ibarra-Velarde, F., Gracia-Mora, J. et al. Fasciola hepatica proteolytic activity in liver revealed by in situ zymography. Parasitol Res 96, 308–311 (2005). https://doi.org/10.1007/s00436-005-1367-x
Received:

Accepted:

Published:

Issue Date:
Keywords
Proteolytic Activity

Cysteine Protease

Intraperitoneal Administration

Agmatine

Liver Section