Abstract
Cryptosporidium has been recognized as an emerging zoonotic agent of intestinal cryptosporidiosis leading to diarrhea, malabsorption syndrome, and weight loss in AIDS patients. In the present case, oocysts of zoonotic Cryptosporidium parvum were detected in the sputum and stool samples of an AIDS patient with a 3-month history of intestinal cryptosporidiosis. The oocysts were detected by modified Ziehl–Neelsen staining; confirmation was achieved by nested polymerase chain reaction (PCR), targeting the most polymorphic region of the 18S rRNA gene. Genotyping was done by restriction endonuclease digestion of the PCR product. The zoonotic C. parvum bovine genotype was identified in both intestinal and respiratory samples. Treatment with both azithromycin and paromomycin resulted in improvement of both intestinal and respiratory symptoms, as well as the elimination of the parasite. This is the first report of the identification of Cryptosporidium sp. oocysts in the respiratory samples obtained from an AIDS patient in Iran. Pulmonary cryptosporidiosis should be considered whenever an AIDS patient with intestinal cryptosporidiosis develops respiratory symptoms.
This is a preview of subscription content, log in to check access.
Access options
Buy single article
Instant access to the full article PDF.
US$ 39.95
Price includes VAT for USA
Subscribe to journal
Immediate online access to all issues from 2019. Subscription will auto renew annually.
US$ 199
This is the net price. Taxes to be calculated in checkout.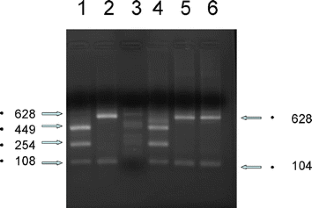 References
Brady EM, Margolis ML, Korzeniowski OM (1984) Pulmonary cryptosporidiosis in acquired immune deficiency syndrome. JAMA 252:89–90

Chen XM, Keithly JS, Paya CV, La Russo NF (2002) Cryptosporidiosis. N Engl J Med 346:1723–1731

Clark DP (1999) New insights into human cryptosporidiosis. Clin Microbiol Rev 12:554–563

Clavel A, Arnal AC, Sanchez EC, Cuesta J, Letona S, Amiguet JA, Castillo FJ, Varea M, Gomez-Lus R (1996) Respiratory cryptosporidiosis: case series and review of the literature. Infection 24:341–346

Dupont C, Bougnoux ME, Turner L, Rouveix E, Dorra M (1996) Microbiological findings about pulmonary cryptosporidiosis in two AIDS patients. J Clin Microbiol 34:227–229

Fayer R (2004) Cryptosporidium: a water-borne zoonotic parasite. Vet Parasitol 126:37–56

Fayer R, Ungar BL (1986) Cryptosporidium spp. and Cryptosporidiosis. Microbiol Rev 50:458–483

Fayer R, Morgan U, Upton SJ (2000) Epidemiology of Cryptosporidium: transmission, detection and identification. Int J Parasitol 30:1305–1322

Griffith JK (1998) Human cryptosporidiosis: epidemiology, transmission, clinical disease, treatment and diagnosis. Adv Parasitol 40:38–87

Hunter PR, Nichols G (2002) Epidemiology and clinical features of Cryptosporidium infection in immunocompromised patients. Clin Microbiol Rev 15:145–154

Martinez F, Mascaro C, Rosales MJ, Diaz J, Cifuentes J, Osuna A (1992) In vitro multiplication of Cryptosporidium parvum in mouse peritoneal macrophages. Vet Parasitol 42:27–31

Mascaro C, Arnedo T, Rosales MJ (1994) Respiratory cryptosporidiosis in a bovine. J Parasitol 80:334–336

Morgan U, Weber R, Xiao L, Sulaiman I, Thompson RC, Ndiritu W, Lal A, Moore A, Deplazes P (2000) Molecular characterization of Cryptosporidium isolates obtained from human immunodeficiency virus-infected individuals living in Switzerland, Kenya, and the United States. J Clin Microbiol 38:1180–1183

Peng MM, Matos O, Gatei W, Das P, Stantic-Pavlinic M, Bern C, Sulaiman IM, Glaberman S, Lal AA, Xiao L (2001) A comparison of Cryptosporidium subgenotypes from several geographic regions. J Eukaryot Microbiol 48(Suppl):28S–31S

White AC Jr, Chappell CL, Hayat CS, Kimball KT, Flanigan TP, Goodgame RW (1994) Paromomycin for cryptosporidiosis in AIDS: a prospective, double-blind trial. J Infect Dis 170:419–424

Xiao L, Morgan UM, Limor J, Escalante A, Arrowood M, Shulaw W, Thompson RC, Fayer R, Lal AA (1999) Genetic diversity within Cryptosporidium parvum and related Cryptosporidium species. Appl Environ Microbiol 65:3386–3391

Zali MR, Jafarimehr A, Rezaian M, Meamar AR, Vaziri S, Mohraz M (2004) Prevalence of intestinal parasitic pathogens among HIV-positive individuals in Iran. Jpn J Infect Dis 57:268–270
About this article
Cite this article
Meamar, A., Rezaian, M., Rezaie, S. et al. Cryptosporidium parvum bovine genotype oocysts in the respiratory samples of an AIDS patient: efficacy of treatment with a combination of azithromycin and paromomycin. Parasitol Res 98, 593–595 (2006). https://doi.org/10.1007/s00436-005-0097-4
Received:

Accepted:

Published:

Issue Date:
Keywords
Azithromycin

Cryptosporidiosis

Paromomycin

Cryptosporidium Parvum

Nitazoxanide