Abstract
Circulating antigens isolated from sera of three high-microfilaraemic (Loa loa) Gabonese patients were fractionated by gel filtration. A major component (38 kDa) was identified after SDS-PAGE and immunoblotting using sera of amicrofilaraemic patients with high level of antimicrofilariae Loa loa antibodies. The 38 kDa fraction was not found in the sera of parasitised patients or healthy controls. We looked for the 38 kDa antigen in the various stages of the filarial life cycle and found it in extracts of Loa loa microfilariae but not in somatic extracts of Loa loa male and female adult worms. This fraction could be used as a diagnostic marker in loiasis for amicrofilaraemic patients.
This is a preview of subscription content, log in to check access.
Access options
Buy single article
Instant access to the full article PDF.
US$ 39.95
Price includes VAT for USA
Subscribe to journal
Immediate online access to all issues from 2019. Subscription will auto renew annually.
US$ 199
This is the net price. Taxes to be calculated in checkout.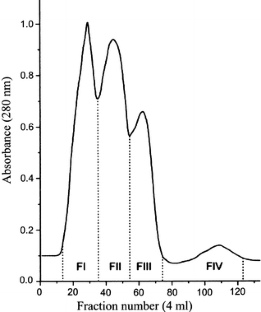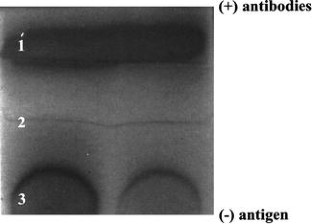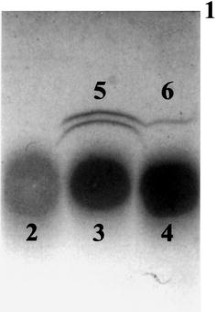 References
Capron A, Biguet J, Vernes A, Afchain D (1968) Structure antigénique des helminthes. Aspects immunologiques des relations hôte-parasite. Pathol Biol 16:121–138

Chandrashekar R, Ogunrinade AF, Alvarez RM, Kale OO, Weil GJ (1990) Circulating immune complex associated parasite antigens in human onchocerciasis. J Infect Dis 162:1159–1164

Cheirmaraj K, Parkhe KA, Harinath BC (1992) Evaluation and fractionated circulating filarial antigens in diagnosis of bancroftian filariasis. J Trop Med Hyg 95:47–51

Des Moutis I, Ouassi A, Grzych JM, Yarzabal L, Haque A, Capron A (1983) Onchocerca volvulus: detection of circulating antigens by monoclonal antibodies in human onchocerciasis. Am J Trop Med Hyg 32:533–542

Dissanayake S, Forsyth KP, Ismail MM, Mitchell GF (1984) Detection of circulating antigen in bancroftian filariasis by using a monoclonal antibody. Am J Trop Med Hyg 33:1130–1340

Ducorps M, Gardon-Wandel N, Ranque S et al (1995) Effets secondaires du traitement de la loase hypermicrofilarémique par l'ivermectine. Bull Soc Pathol Exot 88:105–112

Egwang TG, Kazura JW (1987) Immunochemical characterization and biosynthesis of major antigens of iodo-bead surface-labelled Brugia malayi microfilariae. Mol Biochem Parasitol 22:159–168

Ehrenberg JP, Tamashiro WK, Scott AL (1987) Dirofilaria immitis: identification and characterization of circulating parasite antigens. Exp Parasitol 63:205–214

Franks MB (1947) Specific soluble antigen in the blood of filarial patients. J Parasitol 32:400–406

Gentelini M, Pinon JM, Niel G (1972) Immunoélectrodiffusion sur membrane d'acétate de cellulose. Applications diagnostiques en parasitologie. Bull Soc Pathol Exot 65:60–66

Ho Thi Sang, Petithory J (1963) Techniques de concentration des microfilaires sanguicoles. Bull Soc Pathol Exot 56:197–206

Kaushal NA, Kaushal DC, Ghatak S (1987) Identification of antigenic proteins of Setaria cervi by immunoblotting technique. Immunol Invest 16:139–149

Laemmli UK (1970) Cleavage of structural proteins during the assembly of the head of the bacteriophage T4. Nature 27:680–685

Lal RB, Paranjape RS, Briles DE, Nutman TB, Ottesen EA (1987) Circulating parasite antigen (s) in lymphatic filariasis: use of monoclonal antibodies to phosphocholine for immunodiagnosis J Immunol 138:3454–3460

Nishimura K, Hung TP (1997) Current views on geographic distribution and mode of infection of neurohelmintic diseases. J Neurol Sci 145:5–14

Ouaissi A, Kouemeni LE, Haque A, Ridel PR, Saint André P, Capron A (1981) Detection of circulating antigens in onchocerciasis Am J Trop Med Hyg 30:1211–1218

Paranjape R, Hussain R, Nutman TB, Hamilton R, Ottesen EA (1986) Identification of circulating parasite antigen in patients with bancroftian filariasis. Clin Exp Immunol 63:508–516

Poulain D, Fruit L, Fournier F, Masson F, Dei-cas E, Vernes A (1986) Applications d'une réaction de co-électrosynérèse au diagnostic et à la surveillance sérologique des candidoses en milieu hospitalier. Ann Biol Clin 44:225–232

Ramaprasad P, Harinath BC (1989) Fractionation, characterization and diagnostic potential of filarial antigens isolated from hydrocoele fluid in bancroftian filariasis. Trans R Soc Trop Med Hyg 83:90–94

Richard-Lenoble D, Carme B, Yebakima A, Kombila M (1980) Intérêts et limites de la reaction immunoenzymatique ELISA appliquée à la filariose Loa loa. Méd Malad Infect 10:217–221

Towbin H, Staehelin T, Gordon J (1979) Electrophoretic transfer of proteins from polyacrylamide gels to nitrocellulose sheets. Procedure and some applications. Proc Natl Acad Sci USA 76:4350–4354

Walker-Deemin A, Kombila M, Mouray H, Rondi ML, Nguiri C, Richard-Lenoble D (1996) Detection of circulating antigens in Gabonese patients with Loa loa filariasis. Trop Med Int Health 1:772–778

Weil GJ, Liftis F (1987) Identification of a parasite antigen in sera from humans infected with Wuchereria bancrofti. J Immunol 138:3035–3041

Weil GJ, Malane MS, Powers KG, Blair LS (1985) Monoclonal antibodies to parasite antigens found in the serum of Dirofilaria immitis-infected dogs. J Immunol 134:1185–1191

Weil GJ, Kumar H, Santhanam S, Sethumadhavan KVP, Jain DC (1986) Detection of circulating parasite antigen in bancroftian filariasis by counterimmunoelectrophoresis. Am J Trop Med Hyg 35:565–570

Weil GJ, Chandrashekar R, Liftis F, McVay CS, Bosshardt SC, Klei TR (1990) Circulating parasite antigen in Brugia pahangi infected birds. J Parasitol 76:78–84
About this article
Cite this article
Walker-Deemin, A., Ferrer, A., Gauthier, F. et al. Identification and specificity of a 38 kDa Loa loa antigenic fraction in sera from high-microfilaraemic Gabonese patients. Parasitol Res 92, 128–132 (2004). https://doi.org/10.1007/s00436-003-1024-1
Received:

Accepted:

Published:

Issue Date:
Keywords
Adult Worm

Skim Milk Powder

Filariasis

Male Worm

Somatic Antigen