Abstract
This study describes the architecture of the coenosteal network in an Indonesian Stylaster species investigated by means of the X-ray computed microtomography (μ-CT) technique. The 3D approach allowed to characterize all internal cavity structures: a network of thin canals, gastropores, dactylopores, and ampullae. The main feature highlighted by this reconstruction is a dense network of thin canals extended to the entire colony. This network gives rise to and surrounds each cyclosystem. Moreover, the 3D analysis made it possible to study the reciprocal relationship between adjacent cyclosystems and to hypothesize the growth process of the branches of Stylaster sp.: each new cyclosystem buds between the gastropore and the dactylopores of the last formed one. The dactylopores of each cyclosystem are partially derived from the precedent one and are partially newly formed. The thin canals enveloping the dactylopores are actively involved in both the formation of a new gastropore and in the re-establishment of the typical amount of dactylopores in each cyclosystem. This growth process was confirmed by the scanning electron microscopy (SEM) observations of apical cyclosystems of several specimens. Results indicate that the non-destructive X-ray μ-CT technique can be fruitfully applied to characterize the coenosteal structures of stylasterids allowing the repetitive study of a specimen by means of virtually infinite section planes and different kinds of analyses (e.g., channel width and porosity).
This is a preview of subscription content, log in to check access.
Access options
Buy single article
Instant access to the full article PDF.
US$ 39.95
Price includes VAT for USA
Subscribe to journal
Immediate online access to all issues from 2019. Subscription will auto renew annually.
US$ 199
This is the net price. Taxes to be calculated in checkout.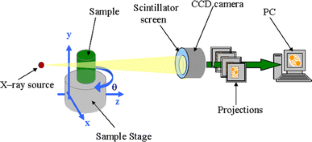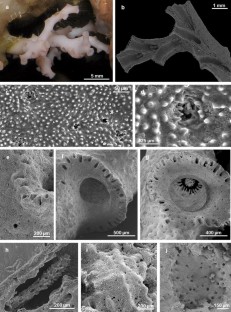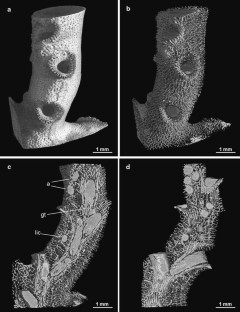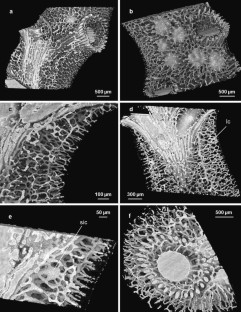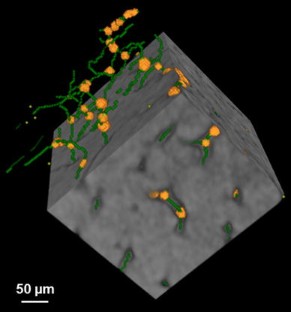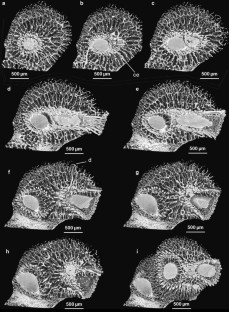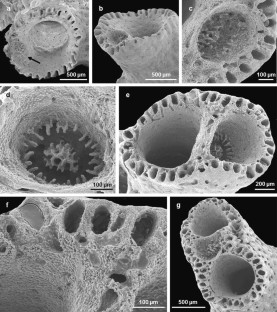 References
Bouillon J, Gravili C, Pagès F, Gili JM, Boero F (2006) An introduction to hydrozoa. Mémoir Mus Natl Hist Nat 194

Broch H (1942) Investigations on Stylasteridae (Hydrocorals). Skr Norske Vidensk Akad I Mat-Naturv Klasse 3:1–113 6 pls, 38 figs

Brun F, Mancini L, Kasae P, Favretto S, Dreossi D, Tromba G (2010) Pore3D: a software library for quantitative analysis of porous media. Nucl Instrum Meth A 615(3):326–332

Cairns SD (1983) A generic revision of the Stylasterina (Coelenterata: Hydrozoa). Part 1. Description of the genera. Bull Mar Sci 33:427–508

Cairns SD (1984) A generic revision of the Stylasteridae (Coelenterata: Hydrozoa). Part 2. Phylogenetic analysis. Bull Mar Sci 35:38–53

de Pourtalès LF (1871) Deep-sea corals. Illustr Cat Mus Comp Zool Harv Coll 4:1–93 8 pls

Hildebrand T, Rüegsegger P (1997) A new method for the model-independent assessment of thickness in three-dimensional images. J Micros Oxford 185:67–75

Kak C, Slaney M (1987) Principles of computerized tomographic imaging. IEEE Press

Lindner A, Cairns SD, Cunningham CW (2008) From offshore to onshore: multiple origins of shallow-water corals from deep-sea ancestors. PLoSONE 3(6):e2429

Miglietta MP (2006) Hydractinia antonii sp. nov.: a new, partially calcified hydractiniid (Cnidaria, Hydrozoa, Hydractiniidae) from Alaska. J Mar Biol Ass UK 86:993–996

Miglietta MP, McNally L, Cunningham CW (2010) Evolution of calcium-carbonate skeletons in the hydractiniidae. Integr Comp Biol 50(3):428–435

Millard N (1975) Monograph on the Hydroida of southern Africa. Ann S Afr Mus 68:1–513

Moseley HN (1879) On the structure of the Stylasteridae, a family of the hydroid stony corals. Phil Trans Roy Soc Lond Ser B 169:425–503

Moseley HN (1881) Report on certain Hydroid, Alcyonarian and Madreporarian corals procured during the voyage of H.M.S. Challenger in the years 1873–1876. Part 1. On the Hydrocorallinae. Rep Sci Res Voyage Chall Zool 2:1–101 209–230, pls 1–14

Ostarello GL (1973) Natural history of the hydrocoral Allopora californica Verrill (1866). Biol Bull Mar Biol Lab Woods Hole 145:548–564

Puce S, Bo M, Di Camillo CG, Paoli L, Pica D, Bavestrello G (2010) Morphology and development of the early growth stages of an Indonesian Stylaster (Cnidaria: Hydrozoa). J Mar Biol Ass UK 90(6):1145–1151

Rosenfeld A, Kak AC (1982) Digital picture processing, 2nd ed. Academic Press, Inc

Schönberg HL, Shields G (2008) Micro-computed tomography for studies on Entobia: transparent substrate versus modern technology. In: Wisshak M, Tapanila L (eds) Current developments in bioerosion. Erlangen Earth Conference Series. Springer-Verlag, Berlin, pp 147–164

Soille P (2004) Morphological image analysis: principles and applications, 2nd edn. Springer, Berlin

Stechow E (1921) Neue Gruppen skelettbildender Hydrozoen und Verwandtschaftsbeziehungen rezenter und fossiler Formen. Verh dt Zool Ges 26:29–31

Wisshak M, Lopez Correa M, Zibrowius H, Jakobsen J, Freiwald A (2009) Skeletal reorganisation affects geochemical signals, exemplified in the stylasterid hydrocoral Errina dabneyi (Azores Archipelago). Mar Ecol Prog Ser 397:197–208
Acknowledgments
This work was financially supported by Ministero degli Affari Esteri (Grande Rilevanza). The comments provided by Dr. Helmut Zibrowius and an anonymous referee greatly improved the manuscript.
Additional information
Communicated by T. Bartolomaeus.
About this article
Cite this article
Puce, S., Pica, D., Mancini, L. et al. Three-dimensional analysis of the canal network of an Indonesian Stylaster (Cnidaria, Hydrozoa, Stylasteridae) by means of X-ray computed microtomography. Zoomorphology 130, 85–95 (2011). https://doi.org/10.1007/s00435-011-0120-5
Received:

Revised:

Accepted:

Published:

Issue Date:
Keywords
Stylasteridae

Stylaster

Canal network

Growth

X-ray microtomography

3D analysis