Abstract
Objective
To investigate the practicability of survivin detection in urine as a novel diagnostic method and prognostic molecular marker of bladder cancer.
Methods
Nested RT-PCR was used to detect survivin mRNA expression in urine specimens from 20 healthy persons and patients with bladder carcinomas (n=30), prostate cancer (n=10), and renal cancer (n=6).
Results
The result show that survivin was not detected in the urine samples of six of 30 patients with bladder cancer, whereas all the results were negative the other 36 persons. The positive rates of survivin and their expression levels increased with the tumors' histological grade. Six of 21 new-onset bladder tumors did not present survivin mRNA expression; however, none of the nine recurrent bladder tumors were negative, and patients with new-onset bladder tumors (0.5973±0.1968) had significantly lower survivin levels than those with recurrent ones (1.1627±0.1341)(P=2.10228E-05). We also found that survivin expression was not correlated with gender, age, and clinical stage.
Conclusion
The high sensitivity and specificity of urine survivin can indicate the occurrence of bladder carcinomas, and its expression level might be correlated with the malignancy and prognosis of bladder carcinomas. In addition, the fact that survivin was only detected in urine samples of patients with bladder cancer, rather than in normal adult tissue (except thymus gland), suggests that survivin can be used as an ideal target in bladder carcinoma treatment.
This is a preview of subscription content, log in to check access.
Access options
Buy single article
Instant access to the full article PDF.
US$ 39.95
Price includes VAT for USA
Subscribe to journal
Immediate online access to all issues from 2019. Subscription will auto renew annually.
US$ 199
This is the net price. Taxes to be calculated in checkout.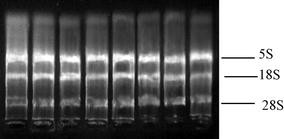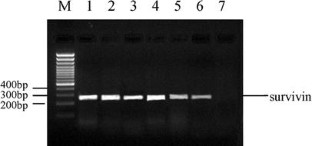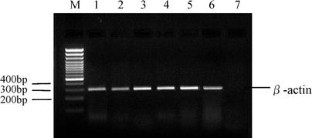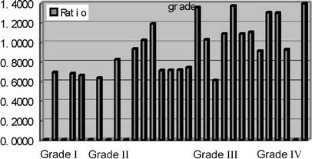 Reference
1.

Ambrosini G, Adida C, Altieri DC, et al (1997) A novel anti-apoptosis gene, survivin, expressed in cancer and lymphoma. Nat Med 3:917–921

2.

Adida C, Crotty PL, McGrath J, et al (1998) Developmentally regulated expression of the novel cancer anti-apoptosis gene survivin in human and mouse differentiation. Am J Pathol 152:43–49

3.

Konno R, Yamakawa H, Utsunomiya H, et al (2000) Expression of survivin and bcl-2 in the normal human endometrium [J]. Mol Hum Reprod 6:529–534

4.

Salvesen GS, Dixit VM (1997) Caspases: intracellular signaling by proteolysis. Cell 91:443–446

5.

Deveraux QL, Reed JC (1999) IAP family proteins-suppressors of apoptosis. Genes 13:239–252

6.

Ambrosini G, Adida C, Sirugo G, et al (1998) Induction of apoptosis and inhibition of cell proliferation by survivin gene targeting. J Biol Chem 273:11177–11182

7.

Lokershwar VB, Obek C, Pham HT, et al (2000) Urinary hyaluronic acrid and hyaluronidase: markers for bladder cancer detection and evaluation of grade. J Urol 163:348–356

8.

Altieri DC, Smith SD, Wheeler MA, et al (2001) Urine detection of survivin and diagnosis of bladder cancer. JAMA 285:324–328

9.

Swana HS, Grossman D, Anthony JN, et al (1999) Tumor content of the antiapoptosis molecule survivin and recurrence of bladder cancer. N Engl J Med 341:452–453

10.

Kawasaki H, Altieri DC, Lu CD, et al (1998) Inhibition of apoptosis by survivin predicts shorter survival rates in colorectal cancer. Cancer Res 58:5071–5074
About this article
Cite this article
Wang, H., Xi, X., Kong, X. et al. The expression and significance of survivin mRNA in urinary bladder carcinomas. J Cancer Res Clin Oncol 130, 487–490 (2004). https://doi.org/10.1007/s00432-004-0561-z
Received:

Accepted:

Published:

Issue Date:
Keywords
Bladder carcinoma

Survivin

RT-PCR