Abstract
Whether to initiate or to withhold Renal Replacement Therapy (RRT) in children with severe developmental disability (DD) remains a topic of intense debate. The present study investigated the opinion of professionals on this difficult issue and proposed a checklist with guiding questions for decision-making. Clinicians affiliated to different organizations involved in pediatric nephrology worldwide were invited to respond to a web-based survey. This survey focused on the collection of demographic data of the respondents together with their opinion concerning the decision-making regarding RRT in a particular case and for children with severe DD in general. A total of 286 professionals responded to the survey. Sixty-six percent supported initiating RRT in the child of the case report, with pre-emptive transplantation being the preferred modality. Important arguments pro RRT initiation in children with severe DD in general were parental preference, decrease of suffering, and improvement of survival and quality of life. Important contraindications included low IQ, severe comorbidities, and inability of the patient to take medication or for the family to provide sufficient care.
Conclusion: The present study presents an inventory on the opinions of health care professionals involved in RRT in children regarding the treatment of children with DD and assists in the decision-making process by identifying important medical and psychosocial arguments for initiating or withholding RRT in severe DD patients.
What is Known:
•Renal Replacement Therapy (RRT) in children with severe developmental disability (DD) is a topic of intense debate.
•Previous studies on the opinion of professionals mainly focused on the use of IQ as an argument in the decision-making whether or not starting RRT.
What is New:
•The present study investigated the opinion of professionals with regard to considering initiation or withholding RRT in children with severe DD and identified medical and psychosocial arguments playing a role in the decision-making process.
•Based on these arguments, a checklist with guiding questions for decision-making is proposed.
This is a preview of subscription content, log in to check access.
Access options
Buy single article
Instant access to the full article PDF.
US$ 39.95
Price includes VAT for USA
Subscribe to journal
Immediate online access to all issues from 2019. Subscription will auto renew annually.
US$ 199
This is the net price. Taxes to be calculated in checkout.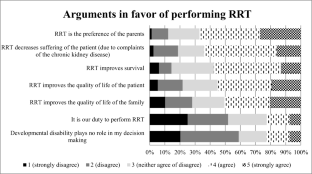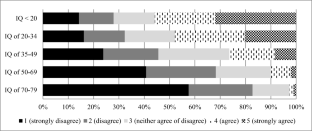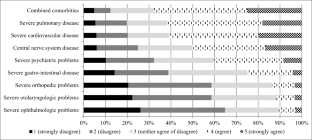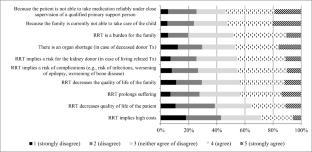 Abbreviations
ESPN:

European Society of Pediatric Nephrology

ESKD:

End-stage kidney disease

EWOPA:

European Working Group on Psychosocial Aspects of Patients with Chronic Kidney Disease

IPNA:

International Pediatric Nephrology Association

DD:

Developmental disability

RRT:

Renal Replacement Therapy
References
1.

Aksu N, Yavascan O, Anil M, Kara OD, Bal A, Anil AB (2012) Chronic peritoneal dialysis in children with special needs or social disadvantage or both: contraindications are not always contraindications. Perit Dial Int 32(4):424–430

2.

Benedetti E, Asolati M, Dunn T, Walczak DA, Papp P, Bartholomew AM, Smith Y, Washington AW, Pollak R (1998) Kidney transplantation in recipients with mental retardation: clinical results in a single-center experience. Am J Kidney Dis 31(3):509–512

3.

Chen A, Farney A, Russell GB, Nicolotti L, Stratta R, Rogers J, Lin JJ (2017) Severe intellectual disability is not a contraindication to kidney transplantation in children. Pediatr Transplant 21(3) https://doi.org/10.1111/petr.12887

4.

Cook J, Dickinson H, Eccles M (2009) Response rates in postal surveys of healthcare professionals between 1996 and 2005: an observational study. BMC Health Serv Res 9:160

5.

Dionne JM, d'Agincourt-Canning L (2015) Sustaining life or prolonging dying? Appropriate choice of conservative care for children in end-stage renal disease: an ethical framework. Pediatr Nephrol 30(10):1761–1769

6.

Dobbels F (2014) Intellectual disability in pediatric transplantation: pitfalls and opportunities. Pediatr Transplant 18(7):658–660

7.

Galante NZ, Dib GA, Medina-Pestana JO (2010) Severe intellectual disability does not preclude renal transplantation. Nephrol Dial Transplant 25(8):2753–2757

8.

Gerson AC, Butler R, Moxey-Mims M, Wentz A, Shinnar S, Lande MB, Mendley SR, Warady BA, Furth SL, Hooper SR (2006) Neurocognitive outcomes in children with chronic kidney disease: current findings and contemporary endeavors. Ment Retard Dev Disabil Res Rev 12(3):208–215

9.

Goldberg AM, Amaral S, Moudgil A (2015) Developing a framework for evaluating kidney transplantation candidacy in children with multiple comorbidities. Pediatr Nephrol 30(1):5–13

10.

Kamin DS, Freiberger D, Daly KP, Oliva M, Helfand L, Haynes K, Harrison CH, Kim HB (2016) What is the role of developmental disability in patient selection for pediatric solid organ transplantation? Am J Transplant 16(3):767–772

11.

Kasiske BL, Ramos EL, Gaston RS, Bia MJ, Danovitch GM, Bowen PA, Lundin PA, Murphy KJ (1995) The evaluation of renal transplant candidates: clinical practice guidelines. Patient Care and Education Committee of the American Society of Transplant Physicians. J Am Soc Nephrol 6(1):1–34

12.

Levenson JL, Olbrisch ME (1993) Psychosocial evaluation of organ transplant candidates: a comparative survey of process, criteria, and outcomes in heart, liver, and kidney transplantation. Psychosomatics 34(4):314–323

13.

Martens MA, Jones L, Reiss S (2006) Organ transplantation, organ donation and mental retardation. Pediatr Transplant 10(6):658–664

14.

Maulik PK, Mascarenhas MN, Mathers CD, Dua T, Saxena S (2011) Prevalence of intellectual disability: a meta-analysis of population-based studies. Res Dev Disabil 32(2):419–436

15.

McKenzie JK, Moss AH, Feest TG, Stocking CB, Siegler M (1998) Dialysis decision making in Canada, the United Kingdom, and the United States. Am J Kidney Dis 1:12–8.25

16.

Ohta T, Motoyama O, Takahashi K, Hattori M, Shishido S, Wada N, Gotoh Y, Yanagihara T, Hasegawa A, Sakano T (2006) Kidney transplantation in pediatric recipients with mental retardation: clinical results of a multicenter experience in Japan. Am J Kidney Dis 47(3):518–527

17.

Richards CT, Crawley LM, Magnus D (2009) Use of neurodevelopmental delay in pediatric solid organ transplant listing decisions: inconsistencies in standards across major pediatric transplant centers. Pediatr Transplant 13(7):843–850

18.

Samelson-Jones E, Mancini DM, Shapiro PA (2012) Cardiac transplantation in adult patients with mental retardation: do outcomes support consensus guidelines? Psychosomatics 53(2):133–138

19.

Surman OS, Purtilo R (1992) Reevaluation of organ transplantation criteria: allocation of scarce resources to borderline candidates. Psychosomatics 33(2):202–212

20.

Townsend-White C, Pham ANT, Vassos MV (2012) Review: a systematic review of quality of life measures for people with intellectual disabilities and challenging behaviours. J Intellect Disabil Res 56(3):270–284

21.

Wightman AG (2016) Is it permissible for a child with neurodevelopmental disabilities to be a living donor transplant candidate, but not a deceased donor candidate? Should donor source influence transplant center deliberations? Pediatr Transplant 21:e12850

22.

Wightman A, Young B, Bradford M, Dick A, Healey P, McDonald R, Smith J (2014) Prevalence and outcomes of renal transplantation in children with intellectual disability. Pediatr Transplant 18(7):714–719

23.

Wightman A, Goldberg A, Diekema D (2018) Fairness, severe intellectual disability, and the special case of transplantation. Pediatr Transplant 22:e13228

24.

Wightman A., Smith J., Diekema D.S. (2016) Neurodevelopmental Status as a Criterion for Solid Organ Transplant Eligibility. In: Greenberg R., Goldberg A., Rodríguez-Arias D. (eds) Ethical Issues in Pediatric Organ Transplantation. International Library of Ethics, Law, and the New Medicine, vol 66. Springer, Cham
Funding
The study was supported by Grant 1801110N from the Fund of Scientific Research-Flanders to Elena Levtchenko.
Ethics declarations
Conflict of interest
The authors declare that they have no conflict of interest.
Informed consent
Informed consent to conduct the survey and publish the findings was obtained from the parents of the patient presented in the survey.
Additional information
Communicated by Mario Bianchetti
About this article
Cite this article
Willem, L., Knops, N., Mekahli, D. et al. Renal Replacement Therapy in children with severe developmental disability: guiding questions for decision-making. Eur J Pediatr 177, 1735–1743 (2018). https://doi.org/10.1007/s00431-018-3238-3
Received:

Revised:

Accepted:

Published:

Issue Date:
Keywords
Developmental disability

Dialysis

Transplantation

Decision-making