Abstract
Data regarding incidence of type 1 diabetes (T1DM), as well as data on frequency and severity of diabetic ketoacidosis (DKA) at the time of T1DM diagnosis is of paramount importance for national and regional healthcare planning. The aim of present multicenter study was to provide the first report regarding nationwide annual incidence rates for T1DM in youth in Serbia, as well as prevalence of DKA at the time of diagnosis. Data on all pediatric patients with newly diagnosed T1DM was retrospectively collected from all 15 regional centers for pediatric diabetes in Serbia during the period 2007–2017. During the study period, average-standardized incidence of T1DM in youth < 19 years was 11.82/100,000, and 14.28/100,000 in 0–14 years age group, with an average yearly increase in incidence of 5.9%. High prevalence of DKA (35.1%) at the time of diagnosis was observed, with highest frequency in children aged < 5 years (47.2%).
Conclusion: This is the first study reporting the nationwide incidence of T1DM and alarmingly high prevalence of DKA at diagnosis in youth in Serbia. The focus of public health preventive measures should be directed towards the preschoolers, considering the highest frequency and severity of DKA observed in this age group.
What is Known:
• Knowing regional T1DM incidence is of paramount importance for resource allocation and healthcare services provision.
• DKA is the leading cause of acute mortality in youth with T1DM, and public health preventive educational measures could improve early diagnosis and reduce the frequency and severity of DKA at presentation.
What is New:
• Incidence of pediatric T1DM in Serbia is on the rise, with an average yearly increase of 5.9%.
• Worryingly high prevalence of DKA (35.1%) at the time of T1DM diagnosis was observed, with the highest frequency of DKA in children aged < 5 years (47.2%).
This is a preview of subscription content, log in to check access.
Access options
Buy single article
Instant access to the full article PDF.
US$ 39.95
Price includes VAT for USA
Subscribe to journal
Immediate online access to all issues from 2019. Subscription will auto renew annually.
US$ 199
This is the net price. Taxes to be calculated in checkout.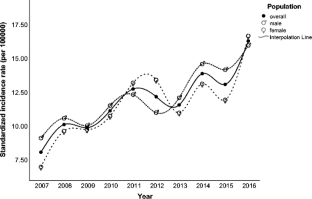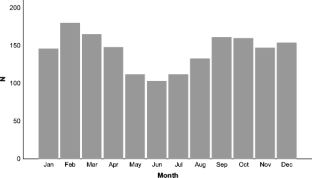 Abbreviations
DKA:

Diabetic ketoacidosis

HbA1c:

Glycated hemoglobin A1c

ISPAD:

International Society for Pediatric and Adolescent Diabetes

SD:

Standard deviation

T1DM:

Type 1 diabetes mellitus
References
1.

Abdul-Rasoul M, Al-Mahdi M, Al-Qattan H, Al-Tarkait N, Alkhouly M, Al-Safi R, Al-Shawaf F, Mahmoud H (2010) Ketoacidosis at presentation of type 1 diabetes in children in Kuwait: frequency and clinical characteristics. Pediatr Diabetes 11:351–356

2.

Bui H, To T, Stein R, Fung K, Daneman D (2010) Is diabetic ketoacidosis at disease onset a result of missed diagnosis? J Pediatr 156:472–477

3.

Craig ME, Jefferies C, Dabelea D, Balde N, Seth A, Donaghue KC (2014) Definition, epidemiology, and classification of diabetes in children and adolescents. Pediatr Diabetes 15(Suppl 20):4–17

4.

Dabelea D, Bell RA, D'Agostino RB Jr, Imperatore G, Johansen JM, Linder B, Liu LL, Loots B, Marcovina S, Mayer-Davis EJ, Pettitt DJ, Waitzfelder B (2007) Incidence of diabetes in youth in the United States. JAMA 297:2716–2724

5.

Edge JA, Ford-Adams ME, Dunger DB (1999) Causes of death in children with insulin dependent diabetes 1990-96. Arch Dis Child 81:318–323

6.

Edge JA, Jakes RW, Roy Y, Hawkins M, Winter D, Ford-Adams ME, Murphy NP, Bergomi A, Widmer B, Dunger DB (2006) The UK case-control study of cerebral oedema complicating diabetic ketoacidosis in children. Diabetologia 49:2002–2009

7.

Ehtisham S, Hattersley AT, Dunger DB, Barrett TG (2004) First UK survey of paediatric type 2 diabetes and MODY. Arch Dis Child 89:526–529

8.

EURODIAB_ACE_Study_Group (2000) Variation and trends in incidence of childhood diabetes in Europe. EURODIAB ACE Study Group. Lancet 355:873–876

9.

Jesic MD, Jesic MM, Stanisavljevic D, Zdravkovic V, Bojic V, Vranjes M, Trifunovic D, Necic S, Sajic S (2013) Ketoacidosis at presentation of type 1 diabetes mellitus in children: a retrospective 20-year experience from a tertiary care hospital in Serbia. Eur J Pediatr 172:1581–1585

10.

Karvonen M, Viik-Kajander M, Moltchanova E, Libman I, LaPorte R, Tuomilehto J (2000) Incidence of childhood type 1 diabetes worldwide. Diabetes Mondiale (DiaMond) Project Group. Diabetes Care 23:1516–1526

11.

Kleinberger JW, Pollin TI (2015) Undiagnosed MODY: time for action. Curr Diab Rep 15:110

12.

Levy-Marchal C, Patterson CC, Green A (2001) Geographical variation of presentation at diagnosis of type I diabetes in children: the EURODIAB study. European and Dibetes. Diabetologia 44(Suppl 3):B75–B80

13.

Maahs DM, West NA, Lawrence JM, Mayer-Davis EJ (2010) Epidemiology of type 1 diabetes. Endocrinol Metab Clin N Am 39:481–497

14.

Neu A, Willasch A, Ehehalt S, Hub R, Ranke MB, Baden-Wuerttemberg DG (2003) Ketoacidosis at onset of type 1 diabetes mellitus in children—frequency and clinical presentation. Pediatr Diabetes 4:77–81

15.

Patterson CC, Gyurus E, Rosenbauer J, Cinek O, Neu A, Schober E, Parslow RC, Joner G, Svensson J, Castell C, Bingley PJ, Schoenle E, Jarosz-Chobot P, Urbonaite B, Rothe U, Krzisnik C, Ionescu-Tirgoviste C, Weets I, Kocova M, Stipancic G, Samardzic M, de Beaufort CE, Green A, Dahlquist GG, Soltesz G (2012) Trends in childhood type 1 diabetes incidence in Europe during 1989-2008: evidence of non-uniformity over time in rates of increase. Diabetologia 55:2142–2147

16.

Patterson C, Guariguata L, Dahlquist G, Soltesz G, Ogle G, Silink M (2014) Diabetes in the young—a global view and worldwide estimates of numbers of children with type 1 diabetes. Diabetes Res Clin Pract 103:161–175

17.

Quinn M, Fleischman A, Rosner B, Nigrin DJ, Wolfsdorf JI (2006) Characteristics at diagnosis of type 1 diabetes in children younger than 6 years. J Pediatr 148:366–371

18.

Roche EF, McKenna AM, Ryder KJ, Brennan AA, O'Regan M, Hoey HM (2016) Is the incidence of type 1 diabetes in children and adolescents stabilising? The first 6 years of a National Register. Eur J Pediatr 175:1913–1919

19.

Segi M (1960) Cancer mortality for selected sites in 24 countries (1950-1957). Tohuku University School of Medicine, Sendai

20.

Sipetic S, Maksimovic J, Vlajinac H, Ratkov I, Sajic S, Zdravkovic D, Sipetic T (2013) Rising incidence of type 1 diabetes in Belgrade children aged 0-14 years in the period from 1982 to 2005. J Endocrinol Investig 36:307–312

21.

Sperling MA (2005) Diabetic ketoacidosis in children: the problems continue. Pediatr Diabetes 6:67–68

22.

Szypowska A, Skorka A (2011) The risk factors of ketoacidosis in children with newly diagnosed type 1 diabetes mellitus. Pediatr Diabetes 12:302–306

23.

The_DIAMOND_Project_Group (2006) Incidence and trends of childhood type 1 diabetes worldwide 1990-1999. Diabet Med 23:857–866

24.

Vlajinac HD, Bojovic BM, Sipetic SB, Adanja BJ, Jarebinski MS, Radmanovic SZ, Zdravkovic DS (1995) Insulin dependent diabetes mellitus: incidence in childhood in Belgrade 1982-92. J Epidemiol Community Health 49:107–108

25.

Vukovic R, Mitrovic K, Milenkovic T, Todorovic S, Zdravkovic D (2012) Type 2 diabetes mellitus and impaired glucose regulation in overweight and obese children and adolescents living in Serbia. Int J Obes 36:1479–1481

26.

Wolfsdorf JI, Allgrove J, Craig ME, Edge J, Glaser N, Jain V, Lee WW, Mungai LN, Rosenbloom AL, Sperling MA, Hanas R (2014) ISPAD Clinical Practice Consensus Guidelines 2014. Diabetic ketoacidosis and hyperglycemic hyperosmolar state. Pediatr Diabetes 15(Suppl 20):154–179
Acknowledgements
We gratefully acknowledge the kind help of pediatric endocrinology specialists from regional centers for pediatric diabetes in collecting all the necessary data for the nationwide database: Todorovic S, Mitrovic K, Zdravkovic V, Tucakovic T, Ljubojevic M, Lesovic S, Ilic T, Vrebalov M, Mikic M, Jelenkovic B, Petrovic R, Saric S, Cukanovic M, Simic D, Kanacki S.
Funding
No funding was received for the present study.
Ethics declarations
Conflict of interest
The authors declare that they have no conflict of interest.
Informed consent
Informed consents were obtained from the parents or guardians of all participants for admission to hospitals and the procedures performed during the course of hospitalization. Study was approved by the Hospital Ethics Committee and data were retrospectively collected in accordance with the 1964 Declaration of Helsinki and its later amendments, and waiver was approved for individual written consent on the basis of non-identifiable use of previously obtained retrospectively collected data.
Additional information
Communicated by Peter de Winter
About this article
Cite this article
Vukovic, R., Jesic, M.D., Vorgucin, I. et al. First report on the nationwide incidence of type 1 diabetes and ketoacidosis at onset in children in Serbia: a multicenter study. Eur J Pediatr 177, 1155–1162 (2018). https://doi.org/10.1007/s00431-018-3172-4
Received:

Revised:

Accepted:

Published:

Issue Date:
Keywords
Type 1 diabetes mellitus

Diabetic ketoacidosis

Incidence

Prevalence

Children

Serbia