Abstract
Congenital chylothorax is a rare condition, but it is the most common cause of pleural effusion in neonates and infants. Here, we report on the first trials of the intrapleural instillation of an extract of Viscum album (European mistletoe) (Abnobaviscum Q®) in two infants with congenital chylothorax that was refractory to standard conservative management and thoracic duct ligation. Conclusion: The clinical course of both children improved with no side effects related to the extract after following up the children for 2 years and 9 months, respectively. Randomized multicenter prospective studies will help determine the effectiveness of pleurodesis with a V. album extract and the occurrence of long-term side effects with this agent.
This is a preview of subscription content, log in to check access.
Access options
Buy single article
Instant access to the full article PDF.
US$ 39.95
Price includes VAT for USA
Subscribe to journal
Immediate online access to all issues from 2019. Subscription will auto renew annually.
US$ 199
This is the net price. Taxes to be calculated in checkout.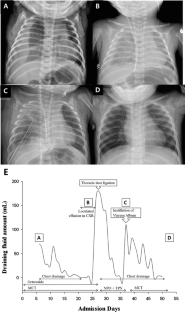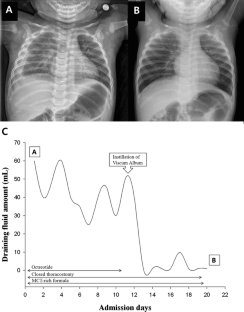 References
1.

Beghetti M, La Scala G, Belli D, Bugmann P, Kalangos A, Le Coultre C (2000) Etiology and management of pediatric chylothorax. J Pediatr 136(5):653–658. doi:10.1067/mpd.2000.104287

2.

Ergaz Z, Bar-Oz B, Yatsiv I, Arad I (2009) Congenital chylothorax: clinical course and prognostic significance. Pediatr Pulmonol 44(8):806–811. doi:10.1002/ppul.21070

3.

Horneber MA, Bueschel G, Huber R, Linde K, Rostock M (2008) Mistletoe therapy in oncology. Cochrane Database Syst Rev (2):CD003297. doi:10.1002/14651858.CD003297.pub2

4.

Matsuo S, Takahashi G, Konishi A, Sai S (2013) Management of refractory chylothorax after pediatric cardiovascular surgery. Pediatr Cardiol 34(5):1094–1099. doi:10.1007/s00246-012-0607-y

5.

Salzer G (1977) The local treatment of malignant pleural exudations with iscador (a drug obtained from mistletoe). Preliminary report (author's transl). Osterr Z Onkol 4(1):13–14

6.

Salzer G, Muller H (1978) Topical treatment of malignant pleural effusions with iscador, a mistletoe preparation (author's transl). Prax Klin Pneumol 32(11):721–729

7.

Stumpf C, Bussing A (1997) Stimulation of antitumour immunity by intrapleural instillation of a Viscum album L. extract. Anticancer Drugs 8(Suppl 1):S23–S26

8.

Winnie GB, Lossef SV (2011) Chylothorax. In: Kleigman RM SB, Schor NF, St. Geme III JW, Behrman RE (ed) Nelson textbook of pediatrics, vol 19. 9 edn. Fletcher J, United state of America, pp 1514-1515
Conflict of interest
The authors have no conflicts of interest to disclose.
Additional information
Communicated by Willem Proesmans
About this article
Cite this article
Cho, H.J., Na, K.J., Kim, D.W. et al. Chemical pleurodesis using a Viscum album extract in infants with congenital chylothorax. Eur J Pediatr 173, 823–826 (2014). https://doi.org/10.1007/s00431-014-2283-9
Received:

Revised:

Accepted:

Published:

Issue Date:
Keywords
Congenital chylothorax

Pleurodesis

Viscum album

Mistletoe extract