Abstract
A 6-month-old baby with enlarged head circumference was found on ultrasound to have a choroid plexus papilloma with striking sonographic appearance. This entity has received relatively little attention in the literature and may be encountered on ultrasound as the first imaging study.
This is a preview of subscription content, log in to check access.
Access options
Buy single article
Instant access to the full article PDF.
US$ 39.95
Price includes VAT for USA
Subscribe to journal
Immediate online access to all issues from 2019. Subscription will auto renew annually.
US$ 199
This is the net price. Taxes to be calculated in checkout.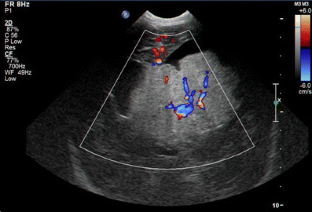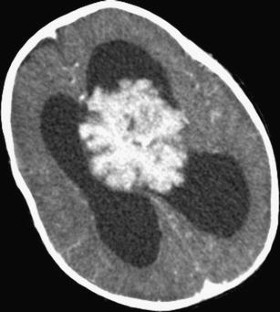 References
1.

Arslan G, Kabaalioglu A, Sindel T, Apaydin A (1997) Choroid plexus papilloma: detection using color Doppler sonography. Am J Roentgenol 169(5):1463–1464

2.

Woodward PJ, Sohaev R, Kennedy A, Koeller KK (2005) From the archives of the AFIP: a comprehensive review of fetal tumors with pathologic correlation. Radiographics 25(1):215–242
About this article
Cite this article
Lysyy, O., Puzhevsky, A. & Strauss, S. Choroid plexus papilloma in an infant: ultrasound diagnosis. Eur J Pediatr 171, 1717–1718 (2012). https://doi.org/10.1007/s00431-012-1842-1
Received:

Revised:

Accepted:

Published:

Issue Date:
Keywords
Choroid plexus papilloma

Brain ultrasound

Hydrocephalus