Abstract
Non-immune hydrops fetalis may find its origin within genetically determined lymphedema syndromes, caused by mutations in FOXC2 and SOX-18. We describe a newborn girl, diagnosed with non-immune hydrops fetalis at a gestational age of 30 weeks. Family history revealed the presence of an autosomal dominant late-onset form of lymphedema of the lower limbs in her father, associated with an aberrant implantation of the eyelashes in some individuals. The newborn, hydropic girl suffered from severe pulmonary lymphangiectasia, resulting in terminal respiratory failure at the age of 3 months. Genetic analysis in both the father and the newborn girl demonstrated a heterozygous FOXC2 mutation, i.e., c.939C>A, p.Tyr313X. Her two older sisters are currently asymptomatic and the parents decided not to test them for the FOXC2 mutation. Conclusion: Patients with a mutation in the FOXC2 transcription factor usually show lower limb lymphedema with onset at or after puberty, together with distichiasis. However, the eye manifestations can be very mild and easily overlooked. The association between FOXC2 mutation and neonatal hydrops resulting in terminal respiratory failure is not reported so far. Therefore, in sporadic patients diagnosed with non-immune hydrops fetalis, lymphangiogenic genes should be systematically screened for mutations. In addition, all cases of fetal edema must prompt a thorough analysis of the familial pedigree, in order to detect familial patterns and to facilitate adequate antenatal counseling.
This is a preview of subscription content, log in to check access.
Access options
Buy single article
Instant access to the full article PDF.
US$ 39.95
Price includes VAT for USA
Subscribe to journal
Immediate online access to all issues from 2019. Subscription will auto renew annually.
US$ 199
This is the net price. Taxes to be calculated in checkout.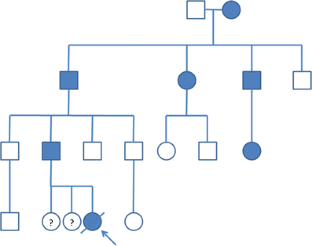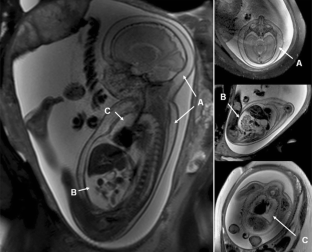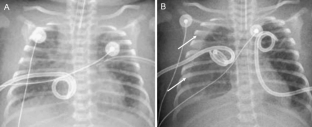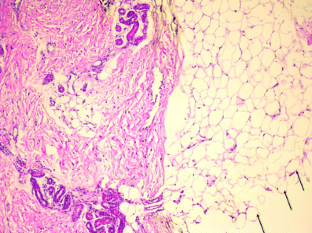 References
1.

Au AC, Hernandez PA, Lieber E, Nadroo AM, Shen YM, Kelley KA, Gelb BD, Diaz GA (2010) Protein tyrosine phosphatase PTPN14 is a regulator of lymphatic function and choanal development in humans. Am J Hum Genet 87:436–444

2.

Brice G (2003) Diagnostic difficulties in lymphedema distichiasis. Pediatr Dermatol 20:89

3.

Daniel-Spiegel E, Ghalamkarpour A, Spiegel R, Weiner E, Vikkula M, Shalev E, Shalev SA (2005) Hydrops foetalis: an unusual prenatal presentation of hereditary congenital lymphedema. Prenat Diagn 25:1015–1018

4.

Fang J, Dagenais SL, Erickson RP, Arlt MF, Glynn MW, Gorski JL, Seaver LH, Glover TW (2000) Mutations in FOXC2 (MFH-1), a forkhead family transcription factor, are responsible for the hereditary lymphedema–distichiasis syndrome. Am J Hum Genet 67:1382–1388

5.

Ferrell RE, Baty CJ, Kimak MA, Karlsson JM, Lawrence EC, Franke-Snyder M, Meriney SD, Feingold E, Finegold DN (2010) GJC2 missense mutations cause human lymphedema. Am J Hum Genet 86:943–948

6.

Ghalamkarpour A, Debauche C, Haan E, Van Regemorter N, Sznajer Y, Thomas D, Reven N, Gillerot Y, Boon LM, Vikkula M (2009) Sporadic in utero generalized edema caused by mutations in the lymphangiogenic genes VEGFR3 and FOXC2. J Pediatr 155:90–93

7.

Norton ME (1994) Nonimmune hydrops foetalis. Semin Perinatol 18:321–332

8.

Rose CH, Bofill JA, Le M, Martin RW (2005) Non-immune hydrops fetalis: prenatal diagnosis and perinatal outcomes. J Miss State Med Assoc 46:99–102
About this article
Cite this article
de Bruyn, G., Casaer, A., Devolder, K. et al. Hydrops fetalis and pulmonary lymphangiectasia due to FOXC2 mutation: an autosomal dominant hereditary lymphedema syndrome with variable expression. Eur J Pediatr 171, 447–450 (2012). https://doi.org/10.1007/s00431-011-1557-8
Received:

Accepted:

Published:

Issue Date:
Keywords
Non-immune hydrops fetalis

Pulmonary lymphangiectasia

Lymphedema syndromes

FOXC2 mutation