Abstract
Genetic conditions are increasingly recognised as a cause of multisystem diseases in children. We report a 6-year-old boy with hypohidrotic ectodermal dysplasia, immunodeficiency, osteopetrosis and lymphoedema, associated with a novel mutation in the NF–κβ essential modulator (NEMO) gene. He is the longest surviving of three reported boys with these clinical features. Hypohidrotic ectodermal dysplasia, a congenital disorder of teeth, hair and eccrine sweat glands is most commonly inherited as an X-linked recessive trait. Associated immunodeficiency (HED-ID) may give rise to serious infections in early life. Mutations in the NEMO gene give rise to a heterogeneous group of disorders, including the X-linked dominant disorder incontinentia pigmenti. This is characterised by typical skin changes leading to linear pigmentary change and variable associated features; in males, prenatal death usually occurs. Our patient, like one if the previous cases and all of their mothers, demonstrates features of incontinentia pigmenti.
This is a preview of subscription content, log in to check access.
Access options
Buy single article
Instant access to the full article PDF.
US$ 39.95
Price includes VAT for USA
Subscribe to journal
Immediate online access to all issues from 2019. Subscription will auto renew annually.
US$ 199
This is the net price. Taxes to be calculated in checkout.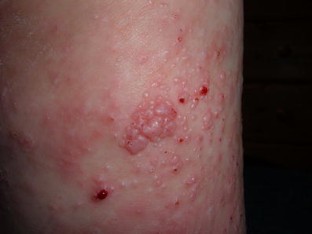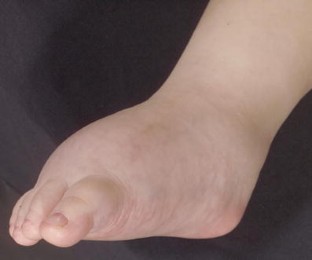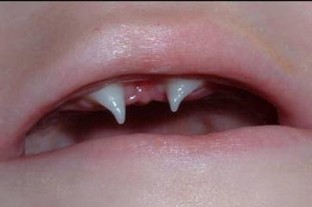 References
1.

Doffinger R, Smahi A, Bessia C et al (2001) X-linked anhidrotic ectodermal dysplasia with immunodeficiency is caused by impaired NF–kB signalling. Nat Genet 27:277–285

2.

Dupuis-Girod S, Corradini N, Hadj-Rabia S et al (2002) Osteopetrosis, lymphedema, anhidrotic ectodermal dysplasia, and immunodeficiency in a boy and incontinentia pigmenti in his mother. Pediatrics 115:615–619

3.

Mansour S, Woffendin H, Mitton S et al (2001) Incontinentia pigmenti in a surviving male is accompanied by hypohidrotic ectodermal dysplasia and recurrent infections. Am J Med Genet 99:172–177

4.

Mikkola ML (2009) Molecular aspects of hypohidrotic ectodermal dysplasia. Am J Med Genet Part A 149A:2031–2036

5.

Scheuerle AE (1988) Male cases of incontinentia pigmenti: case report and review. Am J Med Genet 77:201–218

6.

Zonana J, Elder ME, Schneider LC et al (2000) A novel X-linked disorder of immune deficiency and hypohidrotic ectodermal dysplasia is allelic to incotinentia pigmenti and due to mutations in IKK-gamma (NEMO). Am J Hum Genet 67:1555–1562
Acknowledgments
We would like to thank the following doctors for their help in making the diagnosis and involvement in the care of this patient:
Dr. Paula Beattie, Consultant Dermatologist, Western Infirmary, Glasgow
Dr. Martin Hewitt, Consultant Paediatric Oncologist, Nottingham University Hospitals
Dr. Douglas Thomas, Consultant Paediatrician, Lincoln County Hospital
Competing Interests
None.
About this article
Cite this article
Roberts, C.M.L., Angus, J.E., Leach, I.H. et al. A novel NEMO gene mutation causing osteopetrosis, lymphoedema, hypohidrotic ectodermal dysplasia and immunodeficiency (OL-HED-ID). Eur J Pediatr 169, 1403–1407 (2010). https://doi.org/10.1007/s00431-010-1206-7
Received:

Accepted:

Published:

Issue Date:
Keywords
NEMO

OL-HED-ID

Immunodeficiency