Abstract
Osteopetrosis is a bone disease characterized by osteoclast failure and impaired bone resorption. Genetically, it is classified in three forms with autosomal recessive (ARO), autosomal dominant, and intermediate autosomal recessive inheritance, respectively. Some ARO forms are also associated with primary neurodegeneration, retinal atrophy, and lysosomal storage, which are caused by CLCN7 and OSTM1 gene mutations. Herein, we present a unique consanguineous family with a 26-month-old child with osteopetrosis, neurodegeneration, retinal atrophy, and tubulopathy. Direct sequencing of the CLCN7 gene showed a novel homozygous R561Q variant in the patient. Both healthy parents were heterozygous for this amino acid substitution indicating autosomal recessive inheritance. The same homozygous nucleotide transition was found prenatally in a second child and the pregnancy was terminated at 17th week of gestation. A full autopsy was performed to the fetus, which confirmed the presence of osteopetrosis, thereby indicating that the variant observed indeed represents the disease-causing mutation. This is the first report of ARO associated with a novel recessive R561Q variant in CLCN7 gene, in which prenatal diagnosis was made.
This is a preview of subscription content, log in to check access.
Access options
Buy single article
Instant access to the full article PDF.
US$ 39.95
Price includes VAT for USA
Subscribe to journal
Immediate online access to all issues from 2019. Subscription will auto renew annually.
US$ 199
This is the net price. Taxes to be calculated in checkout.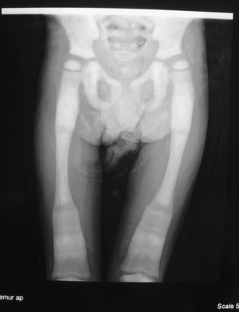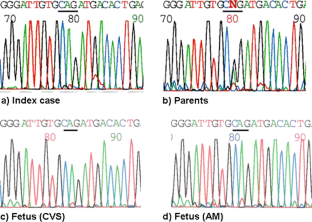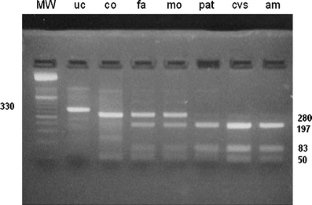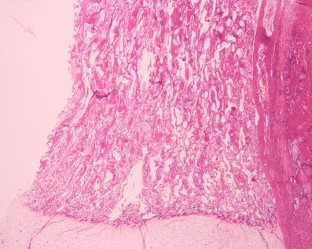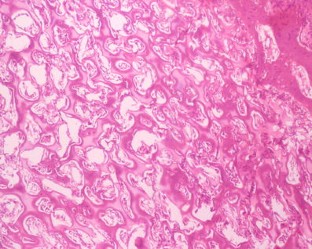 References
1.

Balemans W, Van Wesenbeeck L, Van Hul W (2005) Clinical and molecular overview of the human osteopetroses. Calcif Tissue Int 77:263–274

2.

Bolt RJ, Wennink JM, Verbeke JI et al (2005) Carbonic anhydrase type II deficiency. Am J Kidney Dis 46:e71–e73

3.

Campos-Xavier AB, Saraiva JM, Ribeiro LM et al (2003) Chloride channel 7 (CLCN7) gene mutations in intermediate autosomal recessive osteopetrosis. Hum Genet 112:186–189

4.

Campos-Xavier AB, Casanova JL, Doumaz Y et al (2005) Intrafamilial phenotypic variability of osteopetrosis due to chloride channel 7 (CLCN7) mutations. Am J Med Genet A 133A:216–218

5.

Cleiren E, Bénichou O, Van Hul E et al (2001) Albers–Schönberg disease (autosomal dominant osteopetrosis, type II) results from mutations in the ClCN7 chloride channel gene. Hum Mol Genet 10:2861–2867

6.

Frattini A, Orchard PJ, Sobacchi C et al (2000) Defects in TCIRG1 subunit of the vacuolar proton pump are responsible for a subset of human autosomal recessive osteopetrosis. Nat Genet 25:343–346

7.

Frattini A, Pangrazio A, Susani L et al (2003) Chloride channel ClCN7 mutations are responsible for severe recessive, dominant, and intermediate osteopetrosis. J Bone Miner Res 18:1740–1747

8.

Kasper D, Planells-Cases R, Fuhrmann JC et al (2005) Loss of the chloride channel ClC-7 leads to lysosomal storage disease and neurodegeneration. EMBO J 24:1079–1091

9.

Kornak U, Kasper D, Bösl MR et al (2001) Loss of the ClC-7 chloride channel leads to osteopetrosis in mice and man. Cell 104:205–215

10.

Lam CW, Tong SF, Wong K et al (2007) DNA-based diagnosis of malignant osteopetrosis by whole-genome scan using a single-nucleotide polymorphism microarray: standardization of molecular investigations of genetic diseases due to consanguinity. J Hum Genet 52:98–101

11.

Lange PF, Wartosch L, Jentsch TJ, Fuhrmann JC (2006) ClC-7 requires Ostm1 as a beta-subunit to support bone resorption and lysosomal function. Nature 440:220–223

12.

Maranda B, Chabot G, Décarie JC et al (2008) Clinical and cellular manifestations of OSTM1-related infantile osteopetrosis. J Bone Miner Res 23:296–300

13.

Mitchison HM, Lim MJ, Cooper JD (2004) Selectivity and types of cell death in the neuronal ceroid lipofuscinoses. Brain Pathol 14:86–96

14.

Shin YJ (2004) Chloride channel CICN7 mutations in a Korean patient with infantile malignant osteopetrosis initially presenting with neonatal thrombocytopenia. J Perinatol 24:312–314

15.

Steward CG (2003) Neurological aspects of osteopetrosis. Neuropathol Appl Neurobiol 29:87–97

16.

Van Wesenbeeck L, Odgren PR, Coxon FP et al (2007) PLEKHM1 is involved in osteoclastic vesicular transport and mutations in this gene cause osteopetrosis in incisors absent rat and human. J Clin Invest 117:919–930

17.

Whyte MP (2002) Osteopetrosis. In: Royce PM, Steinman B (eds) Connective tissue and its heritable disorders: medical, genetic, and molecular aspects, 2nd edn. Wiley-Liss, New York, pp 753–770
About this article
Cite this article
Besbas, N., Draaken, M., Ludwig, M. et al. A novel CLCN7 mutation resulting in a most severe form of autosomal recessive osteopetrosis. Eur J Pediatr 168, 1449 (2009). https://doi.org/10.1007/s00431-009-0945-9
Received:

Accepted:

Published:
Keywords
Osteopetrosis

Autosomal recessive

CLCN7

Tubulopathy

Prenatal diagnosis