Abstract
Feeding a mother's expressed breast milk to the wrong infant is a well-known misidentification error in neonatal intermediate care units (NICU) with potential harmful consequences for the neonate. In this study, we aimed to analyze the role of critical incident monitoring on detection and prevention of human breast milk confusions. The critical incident monitoring made us aware of this misidentification error on our NICU. Despite the implementation of system changes to make breast milk application clearer and safer, we failed to reduce the incidence of breast milk confusions.
This is a preview of subscription content, log in to check access.
Access options
Buy single article
Instant access to the full article PDF.
US$ 39.95
Price includes VAT for USA
Subscribe to journal
Immediate online access to all issues from 2019. Subscription will auto renew annually.
US$ 199
This is the net price. Taxes to be calculated in checkout.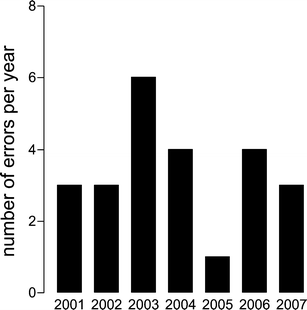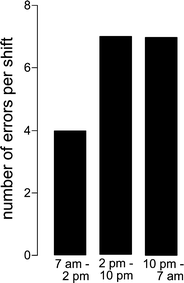 References
1.

Calabrese AD, Erstad BL, Brandl K et al (2001) Medication administration errors in adult patients in the ICU. Intensive Care Med 27:1592–1598 doi:10.1007/s001340101065

2.

Cochran GL, Jones KJ, Brockman J, Skinner A, Hicks RW (2007) Errors prevented by and associated with bar-code medication administration systems. Jt Comm J Qual Patient Saf 33:293–301

3.

Cullen DJ, Bates DW, Small SD et al (1995) The incident reporting system does not detect adverse drug events: a problem for quality improvement. Jt Comm J Qual Improv 21:541–548

4.

Dougherty D, Giles V (2000) From breast to baby: quality assurance for breast milk management. Neonatal Netw 19:21–25

5.

Drenckpohl D, Bowers L, Cooper H (2007) Use of the six sigma methodology to reduce incidence of breast milk administration errors in the NICU. Neonatal Netw 26:161–166

6.

Fischer A. Baby in Zürcher Spital verwechselt. 20 Minuten, Tamedia, Zürich, 6. December 2007

7.

Frey B, Buettiker V, Hug MI et al (2002) Does critical incident reporting contribute to medication error prevention? Eur J Pediatr 161:594–599 doi:10.1007/s00431-002-1055-0

8.

Gray JE, Suresh G, Ursprung R et al (2006) Patient misidentification in the neonatal intensive care unit: quantification of risk. Pediatrics 117e:43–47 doi:10.1542/peds.2005-0291

9.

Kotronias D, Kapranos N (1999) Detection of herpes simplex virus DNA in maternal breast milk by in situ hybridization with thyramide signal amplification. In Vivo 13:463–466

10.

Leape LL (1997) A systems analysis approach to medical error. J Eval Clin Pract 3:213–222 doi:10.1046/j.1365-2753.1997.00006.x

11.

Ziegler JB, Cooper D, Johnson R et al (1985) Postnatal transmission of AIDS-associated metrovirus from mother to infant. Lancet 1:896–898 doi:10.1016/S0140-6736(85)91673-3
About this article
Cite this article
Zeilhofer, U.B., Frey, B., Zandee, J. et al. The role of critical incident monitoring in detection and prevention of human breast milk confusions. Eur J Pediatr 168, 1277–1279 (2009). https://doi.org/10.1007/s00431-008-0917-5
Received:

Accepted:

Published:

Issue Date:
Keywords
Breast milk

Newborn

Critical incident monitoring