Abstract
Parvovirus B19 infection in pregnancy is associated with fetal anemia, hydrops and fetal death. We report two unusual manifestations of vertical parvovirus B19 infection. The first patient developed hydrops as consequence of myocarditis with involvement of sino-atrial node. The other had pleural effusion reactive to the hepatic localization of the virus.
This is a preview of subscription content, log in to check access.
Access options
Buy single article
Instant access to the full article PDF.
US$ 39.95
Price includes VAT for USA
Subscribe to journal
Immediate online access to all issues from 2019. Subscription will auto renew annually.
US$ 199
This is the net price. Taxes to be calculated in checkout.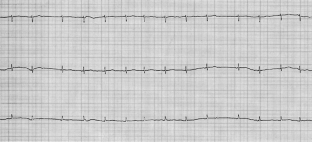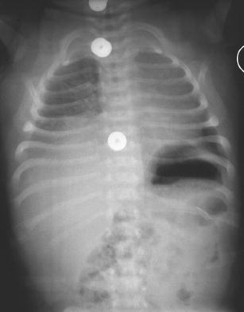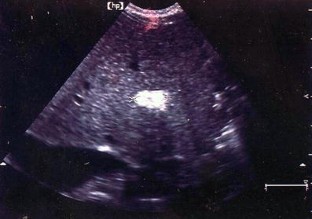 Abbreviations
US:

ultrasound scan

PCR:

polymerase chain reaction
References
1.

Broliden K, Tolfvenstam T, Norbeck O (2006) Clinical aspects of parvovirus B19 infection. J Intern Med 260:285–304

2.

de Jong E P, de Haan TR, Kroes AC, Beersma MF, Oepkes D, Walther FJ (2006) Parvovirus B 19 infection in pregnancy. J Clin Virol 36:1–7

3.

Eis-Hubinger AM, Dieck D, Schild R, Hansmann M, Schneweis KE (1998) Parvovirus B19 infection in pregnancy. Intervirology 41:178–184

4.

O'Malley A, Barry-Kinsella C, Hughes C, Kelehan P, Devaney D, Mooney E (2003) Parvovirus infects cardiac myocytes in hydrops fetalis. Pediatr Dev Pathol 6:414

5.

Simchen MJ, Toi A, Bona M, Alkazaleh F (2002) Fetal hepatic calcifications: prenatal diagnosis and outcome. Am J Obstet Gynecol 187:1617–1622

6.

Soulie JC (1995) Cardiac involvement in fetal parvovirus B19 infection. Pathol Biol 43:416–419

7.

Weigel-Kelley KA, Yoder MC, Srivastava A (2001) Recombinant human parvovirus B19 vectors: erythrocyte P antigen is necessary but not sufficient for successful transduction of human hematopoietic cells. J Virol 75:4110–4116

8.

Xu J, Raff TC, Muallem NS, Neubert AG (2003) Hydrops fetalis secondary to Parvovirus B19. J Am Board Fam Pract 16:63–68

9.

Yaegashi N, Niinuma T, Chisaka H, Watanabe T, Uehara S, Okamura K (1998) The incidence of, and factors leading to, parvovirus B19-related hydrops fetalis following maternal infection; report of 10 cases and meta-analysis. J Infect 37:28–35
About this article
Cite this article
Savarese, I., De Carolis, M.P., Costa, S. et al. Atypical manifestations of congenital parvovirus B19 infection. Eur J Pediatr 167, 1463–1466 (2008). https://doi.org/10.1007/s00431-008-0688-z
Received:

Accepted:

Published:

Issue Date:
Keywords
Heart block

Intrauterine infection

Parvovirus B19

Pleural effusion