This is a preview of subscription content, log in to check access.
Access options
Buy single article
Instant access to the full article PDF.
US$ 39.95
Price includes VAT for USA
Subscribe to journal
Immediate online access to all issues from 2019. Subscription will auto renew annually.
US$ 199
This is the net price. Taxes to be calculated in checkout.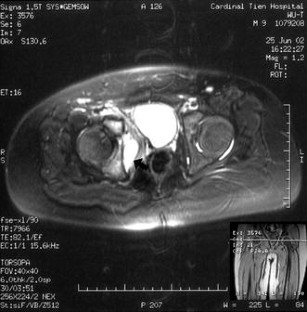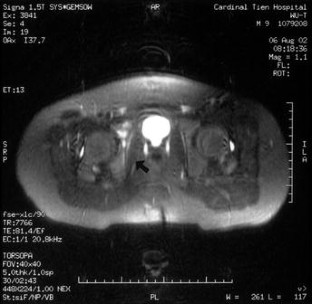 References
1.

Adamski GB, Garin EH, Ballinger WE, Shulman ST (1980) Generalized non-supportive myositis with Staphylococcus septicemia. J Pediatr 96: 694–697

2.

Birkbeck D, Waston JT (1995) Obturator internus pyomyositis: a case report. Clin Orthop 316: 221–226

3.

Bonomo RA, Graham R, Mackley JT, Petersilge CA (1995) Tuberculosis pyomyositis: an unusual presentation of disseminated mycobacterium tuberculosis infection. Clin Infect Dis 20: 1576–1577

4.

Chiedozi LC (1979) Pyomyositis: review of 205 cases in 112 patients. Am J Surg 137: 255–259

5.

Godfroid N, Stalens JP (1995) Thigh pain due to obturator internus phlegmon: a diagnostic challenge. Eur J Pediatr 154: 273–274

6.

Gurbani SG, Cho CT, Lee KR, Powell L (1995) Gonococcal abscess of the obturator internal muscle: use of new diagnostic tools may eliminate the need for surgical intervention. Clin Infect Dis 20: 1384–1386

7.

Hakim A, Graven M, Alsaeid K, Ayoub EM (1993) Obturator internus abscess. Pediatr Infect Dis 12: 166–168

8.

Mazur JM, Ross G, Cummings RJ, Hahn GA, McCluskey WP (1995) Usefulness of magnetic resonance imaging for the diagnosis of acute musculoskeletal infections in children. J Pediatr Orthop 15: 144–147

9.

Miyake H (1904) Beitrage zur Kenntnis der sogenannten Myositis Infectosa. Mitt Grenzgeb Med Chir 13: 155–198

10.

Orlicek SL, Abramson JS, Woods CR, Givner LB (2001) Obturator internus muscle abscess in children. J Pediatr Orthop 21: 744–748

11.

Papadopoulos M, Chugh S, Fitzgerald R, Thomas RJ (2000) Obturator internus pyomyositis. Orthopedics 23: 383–384

12.

Snook ME, Lipuma JJ (1993) Pelvic muscle abscess: an unusual cause of gait disturbance in young children. Clin Pediatr 32: 298–299

13.

Souid AK, Sadowitz PD, Weiner L, Dubansky AS, Oliphant M (1993) Obturator internus muscle abscess: a case report and review of the literature. Am J Dis Child 47: 1278–1279

14.

Viani RM, Bromberg K, Bradley JS (1999) Obturator internus in children: report of seven cases and review. Clin Infect Dis 28: 117–122

15.

White BD (1991) Red eyes and red rash with fever: an uncommon initial presentation for staphylococcal obturator abscess with adjacent ischial osteomyelitis. J Am Osteopath Assoc 91: 807–812
Additional information
The authors have no connection to any companies or products mentioned in this article.
About this article
Cite this article
Su, F., Lin, W., Chou, T. et al. Fever and a progressively limping gait in a 9-year-old boy. Eur J Pediatr 162, 837–839 (2003). https://doi.org/10.1007/s00431-003-1318-4
Received:

Accepted:

Published:

Issue Date:
Keywords
Atopic Dermatitis

Septic Arthritis

Oxacillin

Neisseria Gonorrhoeae

Pyomyositis