Abstract
We describe a patient with microphallus without pigmentation and multiple pituitary hormone deficiencies. The left internal carotid artery and carotid canal were absent and the pituitary gland and sella turcica showed hypoplasia on MRI and magnetic resonance angiography. The internal carotid artery develops in the 4th embryonic week, while the pituitary primordium develops in the 3rd to 4th week. This suggests a possible relationship between internal carotid artery and congenital hypopituitarism. However, there is bilateral blood supply to the hypophysis via the superior and inferior hypophysial arteries, so it is unknown why pituitary hypoplasia may arise from blocking the unilateral blood supply. Conclusion:disruption of internal carotid artery perfusion may lead to pituitary hypoplasia with congenital hypopituitarism as a new disease entity in humans.
This is a preview of subscription content, log in to check access.
Access options
Buy single article
Instant access to the full article PDF.
US$ 39.95
Price includes VAT for USA
Subscribe to journal
Immediate online access to all issues from 2019. Subscription will auto renew annually.
US$ 199
This is the net price. Taxes to be calculated in checkout.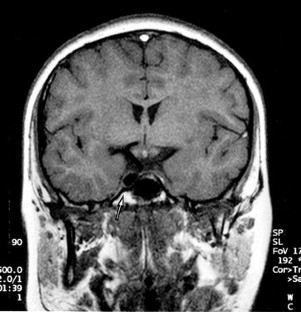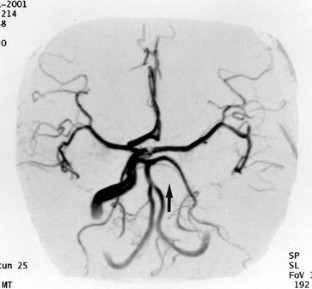 Abbreviations
AICA :

agenesis of the internal carotid artery

CNPAS :

congenital nasal pyriform aperture stenosis

CPH :

congenital pituitary hypoplasia

SMCI :

solitary maxillary central incisor
References
1.

Bergwerff M, Verberne ME, DeRuiter MC, Poelmann RE, Gittenberger-de Groot AC (1998) Neural crest cell contribution to the developing circulatory system. Implications for vascular morphology? Circ Res 82: 221–231

2.

Keen JA (1964) Absence of both internal carotid arteries. Clin Proc 4: 588–594

3.

Kjellin IB, Curran KB, Geffner ME (1999) Aplasia of right internal carotid artery and hypopituitarism. Pediatr Radiol 29: 586–588

4.

Lo F-S, Lee Y-J, Lin S-P, Shen E-Y, Huang J-K, Lee K-S (1998) Solitary maxillary central incisor and congenital nasal pyriform aperture stenosis. Eur J Pediatr 157: 39–44

5.

Mushtaq A. Galvin-Parton GP, Monte D, Zerab M, Purandare A, Lane AH, Wilson TA (2000) Congenital aperture stenosis associated with central diabetes insipidus. J Pediatr 137: 260–262

6.

Osborn RE, Mojtahedi S, Hay TC, DeWitt JD (1986) Internal carotid artery hypoplasia. Comput Radiol 10: 283–287

7.

Quint DJ, Boulos RS, Spera TD (1989) Congenital absence of the cervical and pertrous internal carotid artery with intercavernous anastomosis. Am J Neuroradiol 10: 435–439

8.

Quint DJ, Silbergleit R, Young WC (1992) Absence of the carotid canals at skull base CT. Radiology 182: 477–481

9.

Schulman DI, Martinez CR (1996) Association of ectopic posterior pituitary and anterior pituitary hypoplasia with absence of the left internal carotid. J Pediatr Endocrinol Metab 9: 539–542

10.

Tanaka R, Tokuda M, Shinakawa S, Okasora K, Suzuki S, Konishi K (1996) A multiple pituitary hormone deficiency patient with anomaly of internal carotid artery. 21st International Symposium on Growth Hormone and Growth Factors in Endocrinology and Metabolism, Venice

11.

Triulzi F, Scotti G, Natale B, Pellini C, Lukezic M, Scognamiglio M. Chiumello G (1994) Evidence of a congenital midline brain anomaly in pituitary dwarfs: a magnetic resonance imaging study in 101 patients. Pediatrics 93: 409–416
About this article
Cite this article
Inamo, Y., Harada, K. Agenesis of the internal carotid artery and congenital pituitary hypoplasia: proposal of a cause of congenital hypopituitarism. Eur J Pediatr 162, 610–612 (2003). https://doi.org/10.1007/s00431-003-1272-1
Received:

Accepted:

Published:

Issue Date:
Keywords
Agenesis of the internal carotid artery

Congenital hypopituitarism

Congenital pituitary hypoplasia