Abstract
Autopsy of a stillborn neonate with hypochondrogenesis revealed severe cardiac abnormalities and extensive diverticulosis of the proximal region of the small intestine. Visceral ramifications are unusual in hypochondrogenesis; they may reflect heterogeneity of the intramolecular defect in the COL2A1 gene that codes for the achondrogenesis type II–hypochondrogenesis spectrum of disorders.
This is a preview of subscription content, log in to check access.
Access options
Buy single article
Instant access to the full article PDF.
US$ 39.95
Price includes VAT for USA
Subscribe to journal
Immediate online access to all issues from 2019. Subscription will auto renew annually.
US$ 199
This is the net price. Taxes to be calculated in checkout.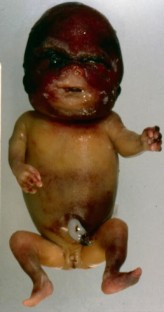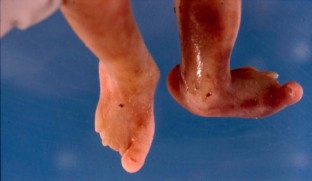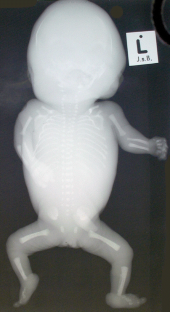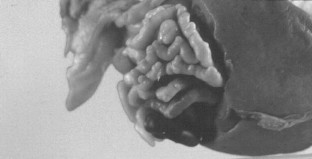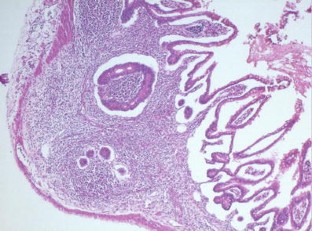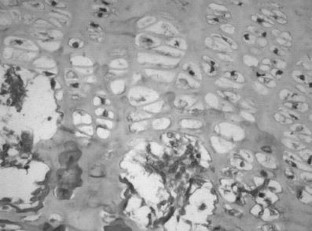 References
1.

Andersen LP, Schjoldager B, Halver B (1988) Jejunal diverticulosis in a family. Scand J Gastroent 23:672–674

2.

Borochowitz A, Ornoy A, Lachman R, Rimoin RL (1986) Achondrogenesis II–hypochondrogenesis: variability versus heterogeneity. Am J Med Genet 24:273–288

3.

Castori M, Brancati F, Scanderbeg AC, Dallapiccola B (2006) Hypochondrogenesis. Pediatr Radiol 36(5):460–461

4.

Clunie GJA, Mason JM (1962) Visceral diverticula and the Marfan syndrome. Brit J Surg 50:51–51

5.

Kapur RP (2007) Achondrogenesis. Pediatr Dev Pathol 10:253–255

6.

Korkko J, Cohn DH, Ala-Kokko L, Krakow D, Prockop DJ (2000) Widely distributed mutations in the COL2A1 gene produce achondrogenesis type II/hypochondrogenesis. Am J Med Genet 92(2):95–100

7.

Lachman RS, Tiller GE, Graham JM Jr, Rimoin DL (1992) Collagen, genes and the skeletal dysplasias on the edge of a new era: a review and update. Eur J Radiol 14:1–10

8.

Maroteaux P, Stanescu V, Stanescu R (1983) Hypochondrogenesis. Eur J Pediatr 141:14–22

9.

Potocki L, Abuelo DN, Oyer CE (1995) Cardiac malformation in two infants with hypochondrogenesis. Am J Med Genet 59:295–299

10.

Rittler M, Orioli IM (1995) Achondrogenesis type II with polydactyly. Am J Med Genet 59:157–160

11.

Superti-Furga A, Unger S (2007) Nosology and classification of genetic skeletal disorders: 2006 revision. Am J Med Genet 143(1):1–18

12.

Van der Harten HJ, Brons JTJ, Dijkstra F, Niermeyer MF, Meijer CJLM, Van Giejn HP, Arts NFTH (1988) Achondrogenesis–hypochondrogenesis: the spectrum of chondrogenesis imperfecta. Pediatr Pathol 8:571–597

13.

Weston AD, Ozolins TR, Brown NA (2006) Thoracic skeletal defects and cardiac malformation: a common epigenetic link? Birth Defects Res C Embryo Today 78(4):354–370
Acknowledgment
We are grateful to Professor Judy Hall of Vancouver for her guidance and to Professor A. Superti-Furga of Freiburg for his assistance with the diagnostic process. We are grateful for the support from the National Research Foundation and the Medical Research Council of South Africa.
Conflict of interest statement
We declare that we have no conflict of interest.
About this article
Cite this article
Wainwright, H., Beighton, P. Visceral manifestations of hypochondrogenesis. Virchows Arch 453, 203–207 (2008). https://doi.org/10.1007/s00428-008-0630-9
Received:

Revised:

Accepted:

Published:

Issue Date:
Keywords
Bone dysplasia

Cardiac defects

Diverticulosis

Genetics