Abstract
Our objective was to investigate the practicability of sequencing DNA from formalin fixed, paraffin embedded tissue stored for up to 75 years and to study human papillomavirus subtype distribution in cervical neoplasias between 1931 and 2004. Three protocols for DNA retrieval were tested, and magnetic bead DNA extraction proved advantageous, as it gave superior specimen purity and effortless sequencing. Successful sequencing was achieved in more than 70% of the specimens from 1931 to 1960. This technique was utilized in the study of papillomavirus subtypes using general primer pair PCR with sequencing of the products in a series of 97 cases of neoplastic and non-neoplastic cervical specimens from 1931 to 1960 and 73 similar cases from 1992 to 2004. HPV was detected in 61% of neoplastic specimens from 1931 to 1960, and in 89% of those from 1992 to 2004. In specimens from 1931 to 1934, only HPV type 16 was detected, whereas in the specimens from 1940 and up, other HPV subtypes were identified in one-third of the cases. The difference was significant and suggests an increase in papillomavirus subtype heterogeneity in Western Norway during 1930–2000. The results strongly support the feasibility of using DNA from paraffin-embedded specimens for studying cancer etiology and genotypes over extended time periods.
This is a preview of subscription content, log in to check access.
Access options
Buy single article
Instant access to the full article PDF.
US$ 39.95
Price includes VAT for USA
Subscribe to journal
Immediate online access to all issues from 2019. Subscription will auto renew annually.
US$ 199
This is the net price. Taxes to be calculated in checkout.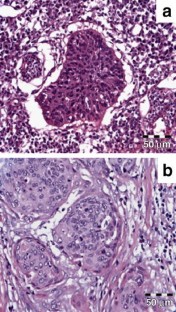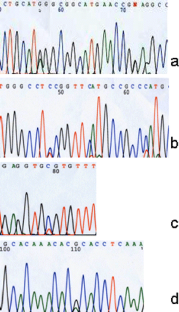 Abbreviations
CIN 3:

Cervical intraepithelial neoplasia grade 3

HPV:

Human papilloma virus

PBGD :

Porphobilinogen deaminase gene

SD:

Standard deviation
References
1.

Andersson S, Rylander E, Larsson B, Strand A, Silfversvard C, Wilander E (2001) The role of human papillomavirus in cervical adenocarcinoma carcinogenesis. Eur J Cancer 37:246–250

2.

Bertelsen B, Steine S, Sandvei R, Molven A, Laerum O (2006) Molecular analysis of the PI3K-AKT pathway in uterine cervical neoplasia: frequent PIK3CA amplification and AKT phosphorylation. Int J Cancer 118:1877–1883

3.

Bjørge T, Thoresen SØ, Skare GB (1993) Incidence, survival and mortality in cervical cancer in Norway, 1956–1990. Eur J Cancer 29A:2291–2297

4.

Bosch FX, Lorincz A, Munoz N, Meijer CJ, Shah KV (2002) The causal relation between human papillomavirus and cervical cancer. J Clin Pathol 55:244–265

5.

Brüstle O, Ohgaki H, Schmitt HP, Walter GF, Ostertag H, Kleihues P (1992) Primitive neuroectodermal tumors after prophylactic central nervous system irradiation in children. Association with an activated K-ras gene. Cancer 69:2385–2392

6.

Busby-Earle RMC, Steel CM, Williams ARW, Cohen B, Bird CC (1994) p53 mutations in cervical carcinogenesis—low frequency and lack of correlation with human papillomavirus status. Br J Cancer 69:732–737

7.

Baak JP, Kruse AJ, Garland SM, Skaland I, Janssen EA, Tabrizi S, Fagerheim S, Robboy S, Nilsen ST (2005) Combined p53 and retinoblastoma protein detection identifies persistent and regressive cervical high-grade squamous intraepithelial lesions. Am J Surg Pathol 29:1062–1066

8.

Collins JE, Jenkins D, McCance DJ (1988) Detection of human papillomavirus DNA sequences by in situ DNA-DNA hybridisation in cervical intraepithelial neoplasia and invasive carcinoma: a retrospective study. J Clin Pathol 41:289–295

9.

de Roda Husman A-M, Walboomers JMM, van den Brule AJC, Meijer CJLM, Snijders PJF (1995) The use of general primers GP5 and GP6 elongated at their 3′ ends with adjacent highly conserved sequences improves human papillomavirus detection by PCR. J Gen Virol 76:1057–1062

10.

Dubeau L, Chandler LA, Gralow JR, Nichols PW, Jones PA (1986) Southern blot analysis of DNA extracted from formalin-fixed pathology specimens. Cancer Res 46:2964–2969

11.

Goelz SE, Hamilton SR, Vogelstein B (1985) Purification of DNA from formaldehyde fixed and paraffin embedded human tissue. Biochem Biophys Res Commun 130:118–126

12.

Greer CE, Wheeler CM, Manos MM (1994) Sample preparation and PCR amplification from paraffin-embedded tissues. PCR Methods Appl 3:S113–S122

13.

Hummel S (2003) Ancient DNA typing. Methods, strategies and applications, 1st edn. Springer, Berlin Heidelberg New York

14.

Ibrahim SO, Vasstrand EN, Johannessen AC, Idris AM, Magnusson B, Nilsen R, Lillehaug JR (1999) Mutations of the p53 gene in oral squamous-cell carcinomas from Sudanese dippers of nitrosamine-rich toombak and non-snuff-dippers from the Sudan and Scandinavia. Int J Cancer 81:527–534

15.

Isola J, DeVries S, Chu L, Ghazvini S, Waldman F (1994) Analysis of changes in DNA sequence copy number by comparative genomic hybridization in archival paraffin-embedded tumor samples. Am J Pathol 145:1301–1308

16.

Iwamoto KS, Mizuno T, Ito T, Akiyama M, Takeichi N, Mabuchi K, Seyama T (1996) Feasibility of using decades-old archival tissues in molecular oncology/epidemiology. Am J Pathol 149:399–406

17.

Karlsen F, Kalantari M, Chitemerere M, Johansson B, Hagmar B (1994) Modifications of human and viral deoxyribonucleic acid by formaldehyde fixation. Lab Invest 71:604–611

18.

Kraus I, Molden T, Erno LE, Skomedal H, Karlsen F, Hagmar B (2004) Human papillomavirus oncogenic expression in the dysplastic portio; an investigation of biopsies from 190 cervical cones. Br J Cancer 90:1407–1413

19.

Kösel S, Graeber MB (1994) Use of neuropathological tissue for molecular genetic studies: parameters affecting DNA extraction and polymerase chain reaction. Acta Neuropathol (Berl) 88:19–25

20.

Lehmann U, Kreipe H (2001) Real-time PCR analysis of DNA and RNA extracted from formalin-fixed and paraffin-embedded biopsies. Methods 25:409–418

21.

Lewis F, Maughan NJ, Smith V, Hillan K, Quirke P (2001) Unlocking the archive-gene expression in paraffin-embedded tissue. J Pathol 195:66–71

22.

Munoz N, Bosch FX, de Sanjose S, Herrero R, Castellsague X, Shah KV, Snijders PJ, Meijer CJ (2003) Epidemiologic classification of human papillomavirus types associated with cervical cancer. N Engl J Med 348:518–527

23.

Munoz N, Bosch FX, Castellsague X, Diaz M, de Sanjose S, Hammouda D, Shah KV, Meijer CJ (2004) Against which human papillomavirus types shall we vaccinate and screen? The international perspective. Int J Cancer 111:278–285

24.

Rekand T, Male R, Myking AO, Nygaard SJ, Aarli JA, Haarr L, Langeland N (2003) Detection of viral sequences in archival spinal cords from fatal cases of poliomyelitis in 1951–1952. J Virol Methods 114:91–96

25.

Sambrook J, Fritsch EF, Maniatis T (1989) Molecular cloning. A laboratory manual, 2nd edn. Cold Spring Harbor Laboratory, New York

26.

Scheffner M, Werness BA, Huibregtse JM, Levine AJ, Howley PM (1990) The E6 oncoprotein encoded by human papillomavirus types 16 and 18 promotes the degradation of p53. Cell 63:1129–1136

27.

Shibata D, Martin W, Arnheim N (1988) Analysis of DNA sequences in forty-year-old paraffin-embedded thin-tissue sections: A bridge between molecular biology and classical histology. Cancer Res 48:4564–4566

28.

Spandidos DA, Dokianakis DN, Kallergi G, Aggelakis E (2000) Molecular basis of gynecological cancer. Ann N Y Acad Sci 900:56–64

29.

Taubenberger JK, Reid AH, Lourens RM, Wang R, Jin G, Fanning TG (2005) Characterization of the 1918 influenza virus polymerase genes. Nature 437:889–893

30.

Thompson CH, Rose BR, Cossart YE (1992) Detection of HPV DNA in archival specimens of cervical cancer using in situ hybridisation and the polymerase chain reaction. J Med Virol 36:54–59

31.

Tumpey TM, Basler CF, Aguilar PV, Zeng H, Solorzano A, Swayne DE, Cox NJ, Katz JM, Taubenberger JK, Palese P, Garcia-Sastre A (2005) Characterization of the reconstructed 1918 Spanish influenza pandemic virus. Science 310:77–80

32.

WHO (1995) Human papillomaviruses, 1st edn. World Health Organization, Lyon

33.

WHO (1997) The world health report 1997: conquering suffering, enriching humanity. World Health Organization, Geneva

34.

Zariwala M, Schmid S, Pfaltz M, Ohgaki H, Kleihues P, Schafer R (1994) p53 gene mutations in oropharyngeal carcinomas: a comparison of solitary and multiple primary tumours and lymph-node metastases. Int J Cancer 56:807–811

35.

Zsikla V, Baumann M, Cathomas G (2004) Effect of buffered formalin on amplification of DNA from paraffin wax embedded small biopsies using real-time PCR. J Clin Pathol 57:654–656
Acknowledgements
We thank Professor Anders Molven for expert advice and fruitful discussion. The Haukeland University Hospital Research Fund and The Norwegian Cancer Society provided the funds for this study.
About this article
Cite this article
Bertelsen, B.I., Kugarajh, K., Skar, R. et al. HPV subtypes in cervical cancer biopsies between 1930and 2004: detection using general primer pair PCR and sequencing. Virchows Arch 449, 141–147 (2006). https://doi.org/10.1007/s00428-006-0232-3
Received:

Accepted:

Published:

Issue Date:
Keywords
Uterine cervical neoplasms

Human papillomavirus

Base sequence

History