Abstract
Tubulolobular carcinoma (TLC) of the breast is a rare subtype of breast carcinoma categorized by Fisher et al. (Hum Pathol 8:679–683, 1977) as a tubular variant of lobular carcinoma. E-cadherin is a transmembrane glycoprotein, and complete loss of E-cadherin expression has been observed in invasive lobular carcinoma. Ductal carcinoma retains at least some expression of E-cadherin. Moreover, the adhesive function of E-cadherin is dependent on the integrity of the catenin components, which link E-cadherin to the actin filaments. In order to achieve improved categorization of TLC, we decided to investigate both E-cadherin and the catenins in TLCs and invasive lobular carcinomas. We reviewed all 1,430 cases of primary breast carcinoma that were surgically resected at Saitama Medical Center, Saitama Medical School, and at Saitama Red Cross Hospital between 1990 and 2005. Among these, 16 cases of TLC were reported retrospectively. The results were compared with those of 20 cases of invasive lobular carcinomas that were included as controls. Tumor tissue was immunostained for E-cadherin, α-catenin, and β-catenin. The presence of immunoreactivity in the TLC was seen in 12 (75%) cases for E-cadherin, in 8 (50%) cases for α-catenin, and in 10 (62.5%) cases for β-catenin. However, plasma-membrane-associated staining for E-cadherin, α-catenin, and β-catenin was completely absent in invasive lobular carcinomas. These results suggest the possibility that TLCs are not a variant of lobular carcinoma, but rather ductal carcinomas with a lobular growth pattern.
This is a preview of subscription content, log in to check access.
Access options
Buy single article
Instant access to the full article PDF.
US$ 39.95
Price includes VAT for USA
Subscribe to journal
Immediate online access to all issues from 2019. Subscription will auto renew annually.
US$ 199
This is the net price. Taxes to be calculated in checkout.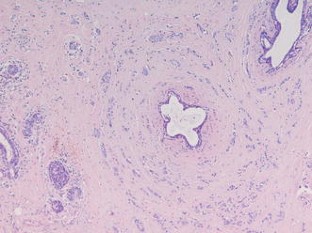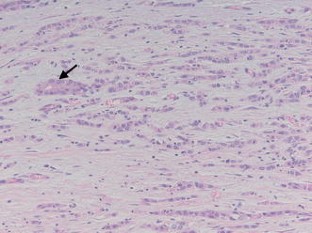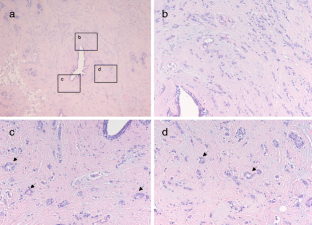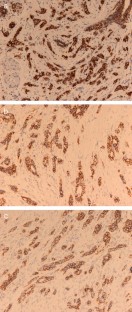 References
1.

Berg J, Hutter R (1995) Breast cancer. Cancer 75:257–269

2.

Boller K, Vestweber D, Kemler R (1985) Cell-adhesion molecule uvomorulin is localized in the intermediate junctions of adult intestinal epithelial cells. J Cell Biol 100:327–332

3.

Buerger H, Simon R, Schafer KL, Diallo R, Littmann R, Poremba C, van Diest PJ, Dockhorn-Dworniczak B, Bocker W (2000) Genetic relation of lobular carcinoma in situ, ductal carcinoma in situ, and associated invasive carcinoma of the breast. Mol Pathol 53:118–121

4.

Bukholm IK, Nesland JM, Karesen R, Jacobsen U, Borresen-Dale AL (1998) E-cadherin and alpha-, beta-, and gamma-catenin protein expression in relation to metastasis in human breast carcinoma. J Pathol 433:223–228

5.

De Leeuw WJ, Berx G, Vos CB, Peterse JL, Van de Vijver MJ, Litvinov S, Van Roy F, Cornelisse CJ, Cleton-Jansen AM (1997) Simultaneous loss of E-cadherin and catenins in invasive lobular breast cancer and lobular carcinoma in situ. J Pathol 183:404–411

6.

Elston CW, Ellis IO (1991) Pathological prognostic factors in breast cancer. I. The value of histological grade in breast cancer: experience from a large study with long-term follow-up. Histopathology 19:403–410

7.

Fisher ER, Gregorio RM, Redmond C, Fisher B (1977) Tubulolobular invasive breast cancer: a variant of lobular invasive cancer. Hum Pathol 8:679–683

8.

Gamallo C, Palacios J, Suarez A, Pizarro A, Navarro P, Quintanilla M, Cano A (1993) Correlation of E-cadherin expression with differentiation grade and histological type in breast carcinoma. Am J Pathol 142:987–993

9.

Green I, McCormick B, Cranor M, Rosen PP (1997) A comparative study of pure tubular and tubulolobular carcinoma of the breast. Am J Surg Pathol 21:653–657

10.

Gumbiner B (1996) Cell adhesion: the molecular basis of tissue architecture and morphogenesis. Cell 84:345–357

11.

Herrenknecht K, Ozawa M, Eckerskorn C, Lottspeich F, Lenter M, Kemler R (1991) The uvomorulin-anchorage protein alpha catenin is a vinculin homologue. Proc Natl Acad Sci U S A 88:9156–9160

12.

Hulsken J, Birchmeier W, Behrens J (1994) E-cadherin and APC compete for the interaction with beta-catenin and the cytoskeleton. J Cell Biol 127:2061–2069

13.

Karayiannakis AJ, Nakopoulou L, Gakiopoulou H, Keramopoulos A, Davaris PS, Pignatelli M (2001) Expression patterns of beta-catenin in in situ and invasive breast cancer. Eur J Surg Oncol 27:31–36

14.

McCrea PD, Turck CW, Gumbiner B (1991) A homolog of the armadillo protein in Drosophilia (plakoglobin) associated with E-cadherin. Science 254:1359–1361

15.

Moll R, Mitze M, Frixen U, Birchmeier W (1993) Differential loss of E-cadherin expression in infiltrating ductal and lobular breast carcinomas. Am J Pathol 143:1731–1742

16.

Nagafuchi A, Takeichi M (1988) Cell binding function of E-cadherin is regulated by the cytoplasmic domain. EMBO J 7:3679–3684

17.

Nagafuchi A, Takeichi M (1989) Transmembrane control of cadherin-mediated cell adhesion: a 94 kDa protein functionally associated with a specific region of the cytoplasmic domain of E-cadherin. Cell 1:37–44

18.

Nagafuchi A, Takeuchi M, Tsukita S (1991) The 102 kD cadherin-associated protein: similarity to vinculin and posttranscriptional regulation of expression. Cell 65:849–857

19.

Nelson W (1994) Regulation of cell adhesion and development of epithelial cell surface polarity. Curr Top Membr 41:123–142

20.

Ozawa M, Kelmer R (1992) Molecular organization of the uvomorulin-catenin complex. J Cell Biol 116:989–996

21.

Ozawa M, Baribault H, Kemler R (1989) The cytoplasmic domain of the cell adhesion molecule ??unvomorulin associates with three independent proteins structurally related in different species. EMBO J 8:1711–1717

22.

Rasbridge S, Gillett C, Sampson S, Walsh F, Millis R (1993) Epithelial (E-) and placental (P-) cadherin cell adhesion molecule expression in breast carcinoma. J Pathol 169:245–250

23.

Rimm D, Sinard J, Morrow J (1995) Reduced alpha-catenin and E-cadherin expression in breast cancer. Lab Invest 72:506–512

24.

Rosen PP (1999) Columnar cell hyperplasia is associated with lobular carcinoma in situ and tubular carcinoma. Am J Surg Pathol 23:1561

25.

Takeichi M (1991) Cadherin cell adhesion receptors as a morphogenetic regulator. Science 251:1451–1455

26.

Takeichi M (1995) Morphogenetic roles of classic cadherins. Curr Opin Cell Biol 7:619–627

27.

Vestweber D, Kemler R (1984) Some structural and functional aspects of the cell adhesion molecule uvomorulin. Cell differ 15:269–273

28.

Wheeler DT, Tai LH, Bratthauer GL, Waldner DL, Tavassoli FA (2004) Tubulolobular carcinoma of the breast. An analysis of 27 cases of a tumor with a hybrid morphology and immunoprofile. Am J Surg Pathol 28:1587–1593

29.

Zschiesche W, Schonborn I, Behrens J, Herrenknecht K, Hartveit F, Lilleng P, Birchmeier W (1997) Expression of E-cadherin and catenins in invasive mammary carcinomas. Anticancer Res 17:561–567
Acknowledgements
We sincerely thank I. Miura, M.D.; Y. Toyozumi, M.D.; S. Momose, M.D.; T. Ougida, C.T.; M. Abe, C.T.; T. Masuda, C.T.; K. Hanami, C.T.; K. Kiuchi, C.T.; K. Oosawa, C.T.; K. Matuno, C.T.; and Y. Oono, C.T. for technical assistance and advice.
About this article
Cite this article
Kuroda, H., Tamaru, J., Takeuchi, I. et al. Expression of E-cadherin, α-catenin, and β-catenin in tubulolobular carcinoma of the breast. Virchows Arch 448, 500–505 (2006). https://doi.org/10.1007/s00428-005-0096-y
Received:

Accepted:

Published:

Issue Date:
Keywords
Breast cancer

Tubulolobular carcinoma

E-cadherin

α-catenin

β-catenin