Abstract
Nuclear translocation of β-catenin has been correlated with epidermal growth factor receptor (EGFR) overexpression/activation in nonsmall cell lung cancer. Less is known on β-catenin transactivation in high-grade pulmonary neuroendocrine tumors and on the status of β-catenin activating EGFR and human epidermal growth factor receptor 2 (HER-2) or β-catenin target genes cyclin D1 and matrix metalloproteinase-7 (MMP-7). β-catenin immunoreactivity was evaluated in 51 large-cell neuroendocrine carcinomas (LCNEC) and 45 small-cell lung carcinomas (SCLC). Nineteen cases were assessed for β-catenin gene exon 3 mutations, expression of MMP-7, and expression/gene amplification of EGFR, HER-2, and cyclin D1. β-catenin was expressed in all 96 high-grade neuroendocrine tumors, the vast majority (94%) showing >50% immunopositive cells. A disarrayed immunoreactivity, however, was commonly encountered consisting in variably altered membrane-associated patterns of staining along with progressive accumulation of cytoplasmic immunoreactivity. In LCNEC, but not in SCLC, the disarrayed patterns correlated with EGFR and HER-2 protein expression. β-catenin nuclear accumulation was found in nine tumors, including seven LCNEC and two SCLC, and was always associated with disarrayed immunoreactivity and increased MMP-7, but not cyclin D1 expression. These cases, however, did not show β-catenin gene mutations or EGFR and HER-2 gene amplification or expression. No association was found between nuclear β-catenin and any clinicopathological variable including patients' survival. The subcellular compartmentalization of β-catenin is profoundly altered in high-grade pulmonary neuroendocrine tumors. A minor subset of these tumors shows β-catenin nuclear accumulation in association with increased expression of MMP-7, but not of cyclin D1, independent of EGFR and HER-2 gene amplification or expression.
This is a preview of subscription content, log in to check access.
Access options
Buy single article
Instant access to the full article PDF.
US$ 39.95
Price includes VAT for USA
Subscribe to journal
Immediate online access to all issues from 2019. Subscription will auto renew annually.
US$ 199
This is the net price. Taxes to be calculated in checkout.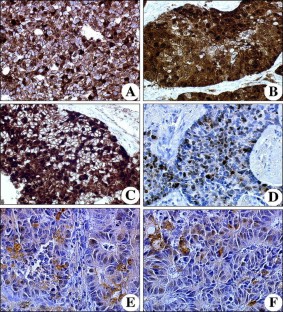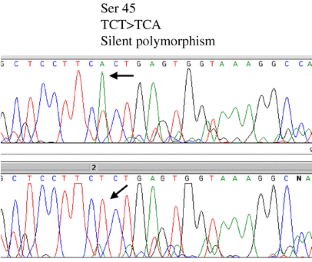 References
1.

Aberle H, Bauer A, Stappert J, Kispert A, Kemler R (1997) b-catenin is a target for the ubiquitin-proteasome pathway. EMBO J 16:3797–3804

2.

Barshack I, Goldberg I, Chowers Y, Horowitz A, Kopolovic J (2002) Different beta-catenin immunoexpression in carcinoid tumors of the appendix in comparison to other gastrointestinal carcinoid tumors. Pathol Res Pract 198:531–536

3.

Beasley MB, Lantuejoul S, Abbondanzo S, Chu WS, Hasleton PS, Travis WD, Brambilla E (2003) The P16/cyclin D1/Rb pathway in neuroendocrine tumors of the lung. Human Pathol 34:136–142

4.

Bolon I, Devouassoux M, Roberft C, Moro D, Brambilla C, Brambilla E (1997) Expression of urokinase-type plasminogen activator, stromelysin 1, stromelysin 3, and matrilysin genes in lung carcinomas. Am J Pathol 150:1619–1629

5.

Borchers AH, Sanders LA, Bowden GT (1997) Regulation of matrilysin expression in cells of squamous cell carcinoma by E-cadherin-mediated cell-cell contact. J Cancer Res Clin Oncol 123:13–20

6.

Brabletz T, Jung A, Dag S, Hlubek F, Kirchner T (1999) b-catenin regulates the expression of the matrix metalloproteinase-7 in human colorectal cancer. Am J Pathol 155:1033–1038

7.

Brambilla E, Negoescu A, Gazzeri S, Lantuejoul S, Moro D, Brambilla C, Coll JL (1996) Apoptosis-related factors p53, Bcl2, and Bax in neuroendocrine lung tumors. Am J Pathol 149:1941–1452

8.

Chan AO, Kim SG, Bedeir A, Issak JP, Hamilton SR, Rashid A (2003) CpG island methylation in carcinoid and pancreatic endocrine tumors. Oncogene 22:924–934

9.

Clavel CE, Nollet F, Berx G, Tejpar S, Nawrocki-Raby B, Kaplan HH, van Roy FM, Birembaut PL (2001) Expression of the E-cadherin–catenin complex in lung neuroendocrine tumours. J Pathol 194:20–26

10.

Crawford HC, Fingleton BM, Rudolph-Owen LA, Goss KJ, Rubinfeld B, Polakis P, Matrisian LM (1999) The metalloproteinase matrilysin is a target of beta-catenin transactivation in intestinal tumors. Oncogene 18:2883–2891

11.

Davies G, Jiang WG, Mason MD (2001) Matrilysin mediates extracellular cleavage of E-cadherin from prostate cancer cells: a key mechanism in hepatocyte growth factor/scatter factor-induced cell-cell dissociation and in vitro invasion. Clin Cancer Res 7:3289–3297

12.

De Pas T, Pelosi G, de Braud F, Veronesi G, Curigliano G, Leon ME, Danesi R, Noberasco C, d'Aiuto M, Catalano G, Viale G, Spaggiari L (2004) Modulation of epidermal growth factor receptor status by chemotherapy in patients with locally advanced non-small-cell lung cancer is rare. J Clin Oncol 22:4966–4970

13.

Dorudi S, Hanby AM, Poulsom R, Northover J, Hart IR (1995) Level of expression of E-cadherin mRNA in colorectal cancer correlates with clinical outcome. Br J Cancer 71:614–616

14.

Dosaka-Akita H, Cagle PT, Hiroumi H, Fujita M, Yamashita M, Sharma A, Kawakami Y, Benedict WF (2000) Differential retinoblastoma and p16(INK4A) protein expression in neuroendocrine tumors of the lung. Cancer 88:550–556

15.

Fujimori M, Ikeda S, Shimizu Y, Okajima M, Asahara T (2001) Accumulation of beta-catenin protein and mutations in exon 3 of beta-catenin gene in gastrointestinal carcinoid tumor. Cancer Res 61:6656–6659

16.

Gumbinber BM (2000) Regulation of cadherin adhesive activity. J Cell Biol 148:399–404

17.

Huber AH, Weis WI (2001) The structure of the b-catenin/E-cadherin complex and the molecular basis of diverse ligand recognition by b-catenin. Cell 105:391–402

18.

Ikeda S, Kishida S, Yamamoto H, Murai H, Koyama S, Kikuchi A (1998) Axin, a negative regulator of the Wnt signaling pathway, forms a complex with GSK-3b and b-catenin and promotes GSK-3b-dependent phospholylation of b-catenin. EMBO J 17:1371–1384

19.

Jones MH, Virtanen C, Honjoh D, Miyoshi T, Satoh Y, Okumura S, Nakagawa K, Nomura H, Ishikawa Y (2004) Two prognostically significant subtypes of high-grade lung neuroendocrine tumours independent of small-cell and large-cell neuroendocrine carcinomas identified by gene expression profiles. Lancet 363:775–781

20.

Kawahara M, Kammori M, Kanauchi H, Noguchi C, Kuramoto S, Kaminishi M, Endo H, Takubo K (2002) Immunohistochemical prognostic indicators of gastrointestinal carcinoid tumours. Eur J Surg Oncol 28:140–146

21.

Kioi M, Yamamoto K, Higashi S, Koshikawa N, Fujita K, Miyazaki K (2003) Matrilysin (MMP-7) induces homotypic adhesion of human colon cancer cells and enhances their metastatic potential in nude mouse model. Oncogene 22:8662–8670

22.

Kotsinas A, Evangelou K, Zacharatos P, Kittas C, Gorgoulis VG (2002) Proliferation, but not apoptosis, is associated with distinct beta-catenin expression patterns in non-small-cell lung carcinomas: relationship with adenomatous polyposis coli and G(1)-to S-phase cell-cycle regulators. Am J Pathol 161:1619–1634

23.

Kuroda N, Mizushima S, Guo L, Jin Y, Tao L, Miyazaki E, Toi M, Naruse K, Hiroi M, Enzan H (2001) Goblet cell carcinoid of the appendix: investigation of the expression of beta-catenin and E-cadherin. Pathol Int 51:283–287

24.

Leotlela PD, Jauch A, Holtgreve-Grez H, Thakker RV (2003) Genetics of neuroendocrine and carcinoid tumours. Endocr Relat Cancer 10:437–450

25.

Li CC, Hirowaka M, Qian ZR, Xu B, Sano T (2002) Expression of E-cadherin, b-catenin, and Ki-67 in goblet cell carcinoids of the appendix: an immunohistochemical study with clinical correlation. Endocr Pathol 13:47–58

26.

Li YJ, Wei ZM, Meng YX, Ji XR (2005) Beta-catenin up-regulates the expression of cyclinD1, c-myc and MMP-7 in human pancreatic cancer: relationships with carcinogenesis and metastasis. World J Gastroenterol 11:2117–2123

27.

Lu Z, Ghosh S, Wang Z, Hunter T (2003) Downregulation of caveolin-1 function by EGF leads to the loss of E-cadherin, increased transcriptional activity of beta-catenin, and enhanced tumor cell invasion. Cancer Cell 4:499–515

28.

Lu Z, Hunter T (2004) Wnt-independent β-catenin transactivation in tumor development. Cell Cycle 3:571–573

29.

Machin P, Catasus L, Pons C, Munoz J, Matias-Guiu X, Prat J (2002) CTNNB1 mutations and beta-catenin expression in endometrial carcinomas. Human Pathol 33:206–212

30.

Marchevsky AM, Gal AA, Shah S, Koss MN (2001) Morphometry confirms the presence of considerable nuclear size overlap between "small cells" and "large cells" in high-grade pulmonary neuroendocrine neoplasms. Am J Clin Pathol 116:466–472

31.

McGuire JK, Li Q, Parks WC (2003) Matrilysin (matrix metalloproteinase-7) mediates E-cadherin ectodomain shedding in injured lung epithelium. Am J Pathol 162:1831–1843

32.

Mylona E, Kapranou A, Mavrommatis J, Markaki S, Keramopoulos A, Nakopoulou L (2005) The multifunctional role of the immunohistochemical expression of MMP-7 in invasive breast cancer. Acta Pathol Microbiol Immunol Scand 113:246–255

33.

Nagafuchi A (2001) Molecular architecture of the adherens junctions. Curr Opin Cell Biol 13:600–603

34.

Noe V, Fingleton B, Jacobs K, Crawford HC, Vermeulen S, Steelant W, Bruyneel E, Matrisian LM, Mareel M (2001) Release of an invasion promoter E-cadherin fragment by matrilysin and stromelysin-1. J Cell Sci 114:111–118

35.

Ougolkov AV, Yamashita K, Mai M, Minamoto T (2002) Oncogenic beta-catenin and MMP-7 (matrilysin) cosegregate in late-stage clinical colon cancer. Gastroenterology 122:60–71

36.

Palmer H, Gonzales-Sancho JM, Espada J, Berciano MT, Puig I, Baulida J, Quintanilla M, Cano A, Garcia de Herreros A, Lafarga M, Munoz A (2001) Vitamin D3 promotes the differentiation of colon carcinoma cells by the induction of E-cadherin and the inhibition of b-catenin signaling. J Cell Biol 154:369–387

37.

Pelosi G, Del Curto B, Dell'Orto P, Pasini F, Veronesi G, Spaggiari L, Maisonneuve P, Iannucci A, Terzi A, Lonardoni A, Viale G (2005) Lack of prognostic implications of HER-2/neu abnormalities in 345 stage I non-small cell carcinomas (NSCLC) and 207 stage I–III neuroendocrine tumours (NET) of the lung. Int J Cancer 113:101–108

38.

Pelosi G, Pasini F, Fraggetta F, Pastorino U, Iannucci A, Maisonneuve P, Arrigoni G, De Manzoni G, Bresaola E, Viale G (2003) Independent value of fascin immunoreactivity for predicting lymph node metastases in typical and atypical pulmonary carcinoids. Lung Cancer J IASLC 42:203–213

39.

Pelosi G, Pasini F, Olsen Stenholm C, Pastorino U, Maisonneuve P, Sonzogni A, Maffini F, Pruneri G, Fraggetta F, Cavallon A, Roz E, Iannucci A, Bresaola E, Viale G (2002) p63 immunoreactivity in lung cancer: yet another player in the development of squamous cell carcinomas? J Pathol 198:100–109

40.

Pelosi G, Rodriguez J, Viale G, Rosai J (2005) Pulmonary carcinoid tumor overdiagnosed as small-cell carcinoma on biopsy specimens: a major pitfall in the management of lung cancer patients. Am J Surg Pathol 29:179–187

41.

Pelosi G, Scarpa A, Puppa G, Veronesi G, Spaggiari L, Pasini F, Maisonneuve P, Iannucci A, Arrigoni GL, Viale G (2005) Alteration of the E-cadherin/b-catenin cell adhesion system is common in pulmonary neuroendocrine tumors and is an independent predictor of lymph node metastasis in atypical carcinoid. Cancer 103:1154–1164

42.

Pirinen RT, Hirvikoski P, Johansson RT, Hollmen S, Kosma VM (2001) Reduced expression of alpha-catenin, beta-catenin, and gamma-catenin is associated with high cell proliferative activity and poor differentiation in non-small cell lung cancer. J Clin Pathol 54:391–395

43.

Polakis P (2000) Wnt signaling and cancer. Genes Dev 14:1837–1851

44.

Prange W, Breuhahn K, Fischer F, Zilkens C, Pietsch T, Petmecky K, Eilers R, Dienes HP, Schirmacher P (2003) Beta-catenin accumulation in the progression of human hepatocarcinogenesis correlates with loss of E-cadherin and accumulation of p53, but not with expression of conventional WNT-1 target genes. J Pathol 201:250–259

45.

Rubinfeld B, Albert I, Porfiri E, Fiol C, Munemitsu S, Polakis P (1996) Binding of GSK3b to the APC-b-catenin complex and regulation of complex assembly. Science 272:1023–1026

46.

Saeki H, Tanaka S, Sugimachi K, Kimura Y, Miyazaki M, Ohga T, Sugimachi K (2002) Interrelation between expression of matrix metalloproteinase 7 and beta-catenin in esophageal cancer. Dig Dis Sci 47:2738–2742

47.

Salon C, Moro D, Lantuejoul S, Brichon PY, Drabkin H, Brambilla C, Brambilla E (2004) E-cadherin–b-catenin adhesion complex in neuroendocrine tumors of the lung: a suggested role upon local invasion and metastasis. Human Pathol 35:1148–1155

48.

Semba S, Han S-Y, Ikeda H, Akira H (2001) Frequent nuclear accumulation of b-catenin in pituitary adenoma. Cancer 91:42–48

49.

Semba S, Kusumi R, Moriya T, Sasano H (2000) Nuclear accumulation of B-Catenin in human endocrine tumors: association with Ki-67 (MIB-1) proliferative activity. Endocr Pathol 11:243–250

50.

Stancu M, Wu TT, Wallace C, Houlihan PS, Hamilton SR, Rashid A (2003) Genetic alterations in goblet cell carcinoids of the vermiform appendix and comparison with gastrointestinal carcinoid tumors. Mod Pathol 16:1189–1198

51.

Su LK, Vogelstein B, Kinzler KW (1993) Association of APC tumor suppressor protein with catenins. Science 262:1734–1737

52.

Sun X, Gong Y, Talamont MS, Rao MS (2002) Expression of cell adhesion molecules, CD44s and E-cadherin, and microvessel density in carcinoid tumors. Mod Pathol 15:1333–1338

53.

Takeichi M (1991) Cadherin cell adhesion receptors as a morphogenetic regulator. Science 251:1451–1455

54.

Tetsu O, McCormick F (1999) b-catenin regulates expression of cyclin D1 in colon carcinoma cells. Nature 398:422–426

55.

Toyooka S, Toyooka KO, Maruyama R, Virmani AK, Girard L, Miyajima K, Harada K, Ariyoshi Y, Takahashi T, Sugio K, Brambilla E, Gilcrease M, Minna JD, Gazdar AF (2001) DNA methylation profiles of lung tumors. Mol Cancer Ther 1:61–67

56.

Travis WD, Brambilla E, Muller-Hermelink HK, Harris CC (2004) Tumours of the lung, pleura, thymus and heart. IARC Press, Lyon

57.

Ullmann R, Petzmann S, Sharma A, Cagle PT, Popper HH (2001) Chromosomal aberrations in a series of large-cell neuroendocrine carcinomas: unexpected divergence from small-cell carcinoma of the lung. Human Pathol 32:1059–1063

58.

Watabe M, Nagafuchi A, Tsukita S, Takeichi M (1994) Induction of polarized cell-cell association and retardation of growth by activation of the E-cadherin–catenin adhesion system in a dispersed carcinoma line. J Cell Biol 127:247–256

59.

Xu H, Tanimoto A, Murata Y, Kimura S, Wang KY, Sasaguri Y (2003) Difference in responsiveness of human esophageal squamous cell carcinoma lines to epidermal growth factor for MMP-7 expression. Int J Oncol 23:469–476

60.

Yang F, Li X, Sharma M, Sasaki CY, Longo DL, Lim B, Sun Z (2002) Linking b-catenin to androgen-signaling pathway. J Biol Chem 277:11336–11344
Acknowledgements
This study was supported by Associazione Italiana Ricerca Cancro (AIRC), Fondazione Cassa di Risparmio di Verona (Bando 2001), CNR "Diagnostica molecolare in oncologia" and MIUR, Rome, Italy.
Additional information
The authors have no significant financial or other relationship with the manufacturers of any commercial products or commercial services presented in this paper
About this article
Cite this article
Pelosi, G., Scarpa, A., Veronesi, G. et al. A subset of high-grade pulmonary neuroendocrine carcinomas shows up-regulation of matrix metalloproteinase-7 associated with nuclear β-catenin immunoreactivity, independent of EGFR and HER-2 gene amplification or expression. Virchows Arch 447, 969–977 (2005). https://doi.org/10.1007/s00428-005-0044-x
Received:

Accepted:

Published:

Issue Date:
Keywords
Lung

Neuroendocrine carcinoma

β-catenin

EGFR

MMP-7