Abstract
Primary intrapericardial thymoma is an unusual localization. We report a case of a patient with an isolated and primary pericardial thymoma. This 72-year-old woman presented with dyspnea, dysphony and myalgia. The radiological evaluation revealed an intrapericardial mass. Surgical exploration showed a hemorrhagic and infiltrative tumor in the pericardial sac, while the mediastinum was free of tumor. Surgical biopsies and, later, an ablation of pericardial mass were done. The tumor was a thymoma, composed of large epithelial cells and immature T lymphocytes and was classified B2 according to the World Health Organization classification (1999). Clinically, a myasthenia gravis was revealed. We discuss the few cases reported in the literature.
This is a preview of subscription content, log in to check access.
Access options
Buy single article
Instant access to the full article PDF.
US$ 39.95
Price includes VAT for USA
Subscribe to journal
Immediate online access to all issues from 2019. Subscription will auto renew annually.
US$ 199
This is the net price. Taxes to be calculated in checkout.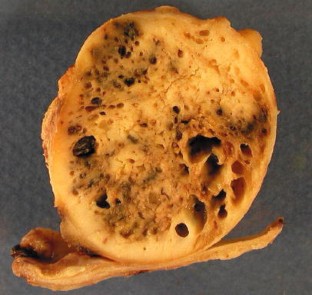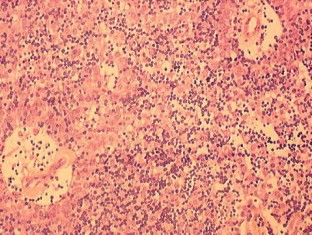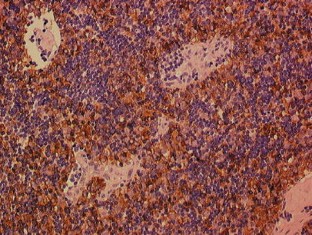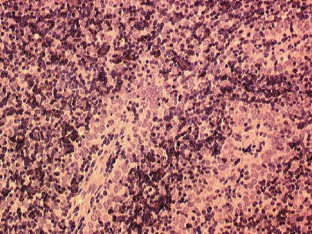 References
1.

Ben Hami B, Caulet-Maugendre S, Valla J, Heresbach-Le Berre N, Kernec J, Laurent M, Ramee MP (1996) Primary pericardial thymoma: an unusual etiology of neoplastic pericarditis. Ann Pathol 16:445–448

2.

Fushimi H, Tanio Y, Kotoh K (1998) Ectopic thymoma mimicking diffuse pleural mesothelioma: a case report. Hum Pathol 29:409–410

3.

Jansen JD, Johnson FE (1990) Fatal ectopic thymoma. Ann Thorac Surg 50:469–470

4.

Levine GD, Rosai J (1978) Thymic hyperplasia and neoplasia: a review of current concepts. Hum Pathol 9:495–515

5.

Loire R, Hellal H (1993) Neoplastic pericarditis. Study by thoracotomy and biopsy in 80 cases. Presse Med 22:244–248

6.

Marino M, Muller-Hermelink HK (1985) Thymoma and thymic carcinoma. Relation of thymoma epithelial cells to the cortical and medullary differentiation of thymus. Virchows Arch 407:119–149

7.

Mirra M, Zanella M, Bussani R, Falconieri G (1997) Intrapericardial thymoma: report of two incidental autopsy cases and review of the literature. Arch Pathol Lab Med 121:59–63

8.

Moran CA, Suster S, Fishback NF, Koss MN (1995) Primary intrapulmonary thymoma. A clinicopathologic and immunohistochemical study of eight cases. Am J Surg Pathol 19:304–312

9.

Okumura M, Miyoshi S, Fujii Y, Takeuchi Y, Shiono H, Inoue M, Fukuhara K, Kadota Y, Tateyama H, Eimoto T, Matsuda H (2001) Clinical and functional significance of WHO classification on human thymic epithelial neoplasms: a study of 146 consecutive tumors. Am J Surg Pathol 25:103–110

10.

Poulard G, Mosnier JF, Dumollard JM, Prades JM, Convers P, Boucheron S (1994) Microscopic thymoma and myasthenia gravis. Ann Pathol 14:203–204

11.

Salih Deveci M, Ceyhan K, Deveci G, Finci R (2001) Pericardial rhabdomyomatous spindle cell thymoma with mucinous cystic degeneration. Histopathology 38:479–481

12.

Salyer WR, Eggleston JC (1976) Thymoma: a clinical and pathological study of 65 cases. Cancer 37:229–249
About this article
Cite this article
Azoulay, S., Adem, C., Gatineau, M. et al. Pericardial ectopic thymoma. Virchows Arch 446, 185–188 (2005). https://doi.org/10.1007/s00428-004-1093-2
Received:

Accepted:

Published:

Issue Date:
Keywords
Thymoma

Pericardium

Ectopic thymoma

Myasthenia gravis