Abstract
A new method to fix lipids for staining in paraffin sections was applied here to early lesions of atherosclerosis to test comparability with similar results using frozen-section fat stains. Small blocks of formalin-fixed human coronary artery were exposed to an emulsion of linoleic acid and lecithin in 70% ethylene glycol at 56°C for 3 days. The unsaturated fatty acids partitioned into the tissue lipids for later fixation by chromic acid and could then be processed through paraffin-section for fat staining. Blocks of tissue from the same specimens were also processed for standard frozen-section fat staining. The types of early atherosclerotic lesions described by the American Heart Association Lesions Committee—types I, II, III, and IV—were demonstrated equally well using the two methods. Additional newly described patterns of lipid deposits were also revealed by both methods. The paraffin method showed no indication of omitting or adding anything compared with frozen sections. The surprising finding of unexpected patterns of lipid distribution in human coronary artery suggests that the method may prove to be useful. Those novel patterns were first observed with the more flexible paraffin method and later confirmed by the more tedious and demanding frozen-section method.
This is a preview of subscription content, log in to check access.
Access options
Buy single article
Instant access to the full article PDF.
US$ 39.95
Price includes VAT for USA
Subscribe to journal
Immediate online access to all issues from 2019. Subscription will auto renew annually.
US$ 199
This is the net price. Taxes to be calculated in checkout.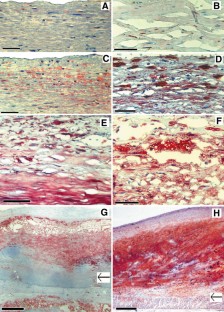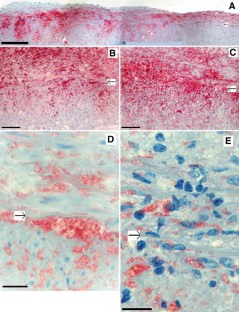 References
1.

Committee on Vascular Lesions of the Council on Arteriosclerosis, American Heart Association (1995) A definition of advanced types of atherosclerotic lesions and a histological classification of atherosclerosis. Circulation 92:1–20

2.

Duff GL (1935) Experimental cholesterol arteriosclerosis and its relationship to human arteriosclerosis. Arch Pathol 20:81––304

3.

Duff GL, McMillan GC (1951) Pathology of atherosclerosis. Am J Med 11:92–108

4.

Duguid JB (1926) Atheroma of the aorta. J Pathol Bact 29:371–387

5.

Haust MD (1981) The natural history of human atherosclerotic lesions. Chapter 1. In: Sean Moore (ed) Vascular injury and atherosclerosis. Marcel Dekker Inc., New York

6.

Tracy RE (2003) Local sequestration of lipid from place to place within an artery. Chapter 11. In: RE Tracy (ed) The role of aging in atherosclerosis. Kluwer Academic Publishers, Dordrecht Netherlands

7.

Tracy RE, Walia P (2002) A method to fix lipids for staining fat embolism in paraffin sections. Histopathol 41:75–79

8.

Williams KJ, Taas I (1995) The response-to-retention hypothesis of early atherogenesis. Arterioscler Thromb Vasc Biol 15:551–561
About this article
Cite this article
Tracy, R.E., Walia, P. Lipid fixation for fat staining in paraffin sections applied to lesions of atherosclerosis. Virchows Arch 445, 22–26 (2004). https://doi.org/10.1007/s00428-004-1036-y
Received:

Accepted:

Published:

Issue Date:
Keywords