Abstract
Cardiac hamartomas are very rare and are demarcated masses of enlarged, hypertrophied, mature myocytes and collagen tissue. Cardiac hamartomas are generally circumscribed in the right ventricle or atrium, but not reported in the crista terminalis (CRT). The CRT is crucial in electrophysiology, is related to arrhythmogenesis, and is targeted by radiofrequency catheter procedures. Previous works only described the benign natures of prominent CRT using non-invasive methods. This study describes an unusual cardiac hamartoma originating from the CRT and extending toward the tricuspid valve. Microscopically, this hamartoma comprised dense collagen and adipose tissue, mixed with hypertrophy, but with disarrayed cardiomyocytes. An irregular gap junction, connexin43, was demonstrated in this cardiac hamartoma.
This is a preview of subscription content, log in to check access.
Access options
Buy single article
Instant access to the full article PDF.
US$ 39.95
Price includes VAT for USA
Subscribe to journal
Immediate online access to all issues from 2019. Subscription will auto renew annually.
US$ 199
This is the net price. Taxes to be calculated in checkout.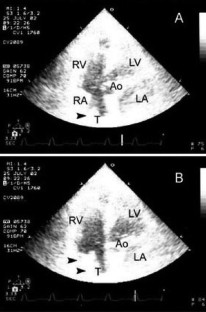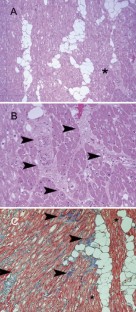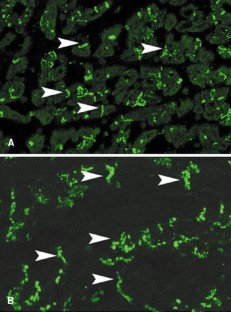 References
1.

Alam M, Sun I, Smith S (1991) Transesophageal echocardiographic evaluation of right atrial mass lesions. J Am Soc Echocardiogr 4:331–337

2.

Burkes A, Virmani R (1996) Tumors of the heart and great vessels. In: (eds) AFIP Atlas of Tumor Pathology, AFIP, Washington, pp 63–67

3.

Elderkin RA, Radford DJ (2002) Primary cardiac tumours in a paediatric population. J Paediatr Child Health 38:173–177

4.

Lukas A, Antzelevitch C (1989) Reflected reentry, delayed conduction, and electrotonic inhibition in segmentally depressed atrial tissues. Can J Physiol Pharmacol 67:757–764

5.

McMahon CJ, Nihill MR, Kovalchin JP, Lewin MB (2000) Echocardiographic features of Chiari's network in association with tricuspid atresia. Tex Heart Inst J 27:312–313

6.

Meier RA, Hartnell GG (1994) MRI of right atrial pseudomass: is it really a diagnostic problem? J Comput Assist Tomogr 18:398–401

7.

Mirowitz SA, Gutierrez FR (1992) Fibromuscluar elements of the right atrium: pseudomass at MR imaging. Radiology 182:231–233

8.

Pharr JR, Figueredo VM (2002) Lipomatus hypertrophy of the atrial septum and prominent crista terminalis appearing as a right atrial mass. Eur J Echocardiogr 3:159–161

9.

Pharr JR, West MB, Kusumoto FM, Figueredo VM (2002) Prominent crista terminalis appearing as a right atrial mass on transthoracic echocardiogram. J Am Soc Echocardiogr 15:753–755

10.

Saffitz JE, Kanter HL, Green KG, Tolley TK, Beyer EC (1994) Tissue-specific determinants of anisotropic conduction velocity in canine atrial and ventricular myocardium. Circ Res 74:1065–1070

11.

Sanchez-Quintana D, Anderson RH, Cabrera JA, Climent V, Martin R, Farre J, Ho SY (2002) The terminal crest: morphological features relevant to electrophysiology. Heart 88:406–411

12.

Severs NJ, Rothery S, Dupont E, Coppen SR, Yeh HI, Ko YS, Matsushita T, Kaba R, Halliday D (2001) Immunocytochemical analysis of connexin expression in the healthy and diseased cardiovascular system. Microsc Res Tech 52:301–322

13.

Sturtz CL, Abt AB, Leuenberger UA, Damiano R (1998) Hamartoma of mature cardiac myocytes: a case report. Mod Pathol 11:496–469

14.

ten Velde I, de Jonge B, Verheijck EE, van Kempen MJ, Analbers L, Gros D, Jongsma HJ (1995) Spatial distribution of connexin43, the major cardiac gap junction protein, visualizes the cellular network for impulse propagation from sinoatrial node to atrium. Circ Res 76:802–811

15.

Vander Salm TJ (2000) Unusual primary tumors of the heart. Semin Thorac Cardiovasc Surg 12:89–100

16.

Yeh HI, Lai YJ, Lee SH, Lee YN, Ko YS, Chen SA, Severs NJ, Tsai CH (2001) Heterogeneity of myocardial sleeve morphology and gap junctions in canine superior vena cava. Circulation 104:3152–3157
Acknowledgement
Dr Chu was supported by grants from the National Health Research Institute in Taiwan.
About this article
Cite this article
Chu, P., Yeh, H., Jung, S. et al. Irregular connexin43 expressed in a rare cardiac hamartoma containing adipose tissue in the crista terminalis. Virchows Arch 444, 383–386 (2004). https://doi.org/10.1007/s00428-003-0960-6
Received:

Accepted:

Published:

Issue Date:
Keywords
Cardiac hamartoma

Crista terminalis

Connexin43