Abstract
Neurofibromas and schwannomas express S100 protein, while axon filaments are not commonly found in schwannomas. Histopathological distinction between neurofibromas and schwannomas is usually easy, except for some variants. To assess the reliability of immunohistochemistry results for the differential diagnosis of the latter, 46 neural tumors of the skin were studied: 31 schwannomas [12 schwannomatosis, 7 neurofibromatosis type 2 (NF2)-associated, 12 solitary] and 15 plexiform neurofibromas associated with neurofibromatosis type 1. All tumors were subjected to immunohistochemical-labeling studies with antibodies to S100 protein and axon-specific neurofilament proteins. All tumors were positive with anti-S100 protein antibody. Schwannomas were strongly and diffusely positive while neurofibromas displayed more varied and limited S100 protein reactivity. Axon filaments were detected in 15 of 15 plexiform neurofibromas and 7 of 19 schwannomas associated with NF2/schwannomatosis. None of the 12 solitary schwannomas reacted with anti-axon neurofilament antibodies. Aberrant axons were observed in the schwannomas associated with NF2/schwannomatosis but not in the solitary schwannomas. Therefore, when there are multiple neural tumors, immunohistochemical visualization of axons may be misleading if it is not related to the clinical context and the standard histological features.
This is a preview of subscription content, log in to check access.
Access options
Buy single article
Instant access to the full article PDF.
US$ 39.95
Price includes VAT for USA
Subscribe to journal
Immediate online access to all issues from 2019. Subscription will auto renew annually.
US$ 199
This is the net price. Taxes to be calculated in checkout.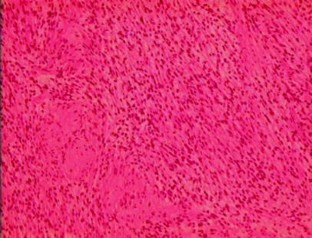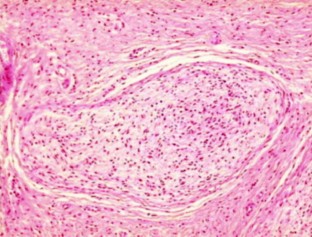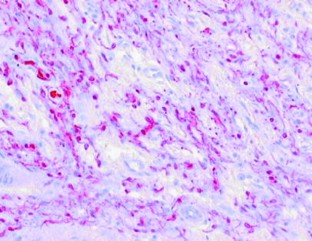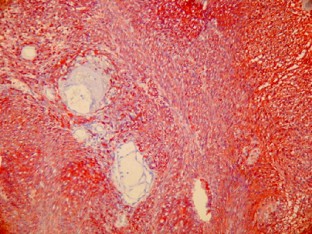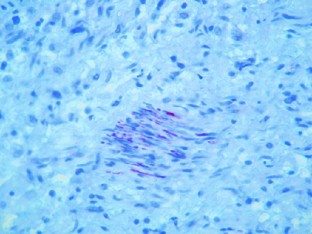 References
1.

Argenyi ZB (1993) Recent developments in cutaneous neural neoplasms. J Cutan Pathol 20:97–108

2.

Aso M, Hashimoto K, Hamzavi A (1985) Immunohistochemical studies of selected skin diseases and tumors using monoclonal antibodies to neurofilament and myelin proteins. J Am Acad Dermatol 13:37–42

3.

Feany MB, Anthony DC, Fletcher CD (1998) Nerve sheath tumors with hybrid features of neurofibroma and schwannoma: a conceptual challenge. Histopathology 32:405–410

4.

Gutmann DH (2001) The neurofibromatoses: when less is more. Hum Mol Genet 10:747–755

5.

Hamada Y, Iwaki T, Fukui M, Tateishi J (1997) A comparative study of embedded nerve tissue in six NF2-associated schwannomas and 17 nonassociated NF2 schwannomas. Surg Neurol 48:395–400

6.

Ishida T, Kuroda M, Motoi T, Oka T, Imamura T, Machinami R (1998) Phenotypic diversity of neurofibromatosis 2: association with plexiform schwannoma. Histopathology 32:264–270

7.

Jacoby LB, Jones D, Davis K, Kronn D, Short MP, Gusella J, MacCollin M (1997) Molecular analysis of the NF2 tumor-suppressor gene in schwannomatosis. Am J Hum Genet 61:1293–1302

8.

Jay V, Edwards V, Varela-Stavrinou M, Rutka J (1997) Unique cerebral tumor with divergent differentiation in a patient presenting as NF2: report of a case with features of astrocytoma, ependymoma, and PNET. Ultrastruct Pathol 21:57–61

9.

Kawahara E, Oda Y, Ooi A, Katsuda S, Nakanishi I, Umeda S (1988) Expression of glial fibrillary acidic protein (GFAP) in peripheral nerve sheath tumors. A comparative study of immunoreactivity of GFAP, vimentin, S100 protein, and neurofilament in 38 schwannomas and 18 neurofibromas. Am J Surg Pathol 12:115–120

10.

Kuhn A, Mahrle G, Steigleder GK (1986) Immunohistochemical studies of paraffin-embedded material of solitary cutaneous neurofibromas. Z Hautkr 61:855–859

11.

MacCollin M, Woodfin W, Kronn D, Short MP (1996) Schwannomatosis: a clinical and pathologic study. Neurology 46:1072–1079

12.

Mautner VF, Lindenau M, Baser ME, Kluwe L, Gottschalk J (1997) Skin abnormalities in neurofibromatosis 2. Arch Dermatol 133:1539–1543

13.

Mautner VF, Schroder S, Pulst SM, Ostertag H, Kluwe L (1998) Neurofibromatosis versus schwannomatosis. Fortschr Neurol Psychiatr 66:271–277

14.

NIH Consensus Development Conference Statement Neurofibromatosis (1988) Arch Neurol 45:575–578

15.

Reed ML, Jacoby RA (1983) Cutaneous neuroanatomy and neuropathology. Normal nerves, neural-crest derivatives, and benign neural neoplasms in the skin. Am J Dermatopathol 3:335–362

16.

Requena L, Sangueza OP (1995) Benign neoplasms with neural differentiation: a review. Am J Dermatopathol 17:75–96

17.

Scheithauer BW, Woodruf JM, Erlandson RA (1999) Tumors of the peripheral nervous system. Atlas of Tumor Pathology, Third series, Fascicle 24, AFIP, Washington, p 152

18.

Seppala MT, Sainio MA, Haltia MJ, Kinnunen JJ, Setala KH, Jaaskelainen JE (1998) Multiple schwannomas: schwannomatosis or neurofibromatosis type 2? J Neurosurg 89:36–41

19.

Sharma S, Sarkar C, Mathur M, Dinda AK, Roy S (1990) Benign nerve sheath tumours: a light microscopic, electron microscopic and immunohistochemical study of 102 cases. Pathology 22:191–195

20.

Val-Bernal JF, Figols J, Vazquez-Barquero A (1995) Cutaneous plexiform schwannoma associated with neurofibromatosis type 2. Cancer 76:1181–1186

21.

Wolkenstein P, Benchiki H, Zeller J, Wechsler J, Revuz J (1997) Schwannomatosis: a clinical entity distinct from neurofibromatosis type 2. Dermatology 195:228–231

22.

Woodruff JM, Funkhouser JW, Marshall ML (1983) Plexiform (multinodular) schwannoma. A tumour simulating the plexiform neurofibroma. Am J Surg Pathol 7:691–697

23.

Zvulunov A,Esterly NB (1995) Neurocutaneous syndromes associated with pigmentary skin lesions. J Am Acad Dermatol 32:915–935
About this article
Cite this article
Wechsler, J., Lantieri, L., Zeller, J. et al. Aberrant axon neurofilaments in schwannomas associated with phacomatoses. Virchows Arch 443, 768–773 (2003). https://doi.org/10.1007/s00428-003-0895-y
Received:

Accepted:

Published:

Issue Date:
Keywords
Diagnosis

Pathology

Immunohistochemistry

Neurofilament

Axon

S100 protein

Neurofibromatosis

Schwannomatosis

Neurofibroma

Schwannoma

Neural tumor