Abstract
Polymerase chain reaction (PCR)-based detection of immunoglobulin heavy chain (IgH) gene rearrangement for determination of B-cell clonality needs to be simple but optimally sensitive. Efficient IgH PCR analysis can be hampered by sequence variability in the template DNA, despite of the use of degenerative primers. To improve sensitivity of the B-cell clonality analysis in formalin-fixed and paraffin-embedded (FFPE) tissues, we have performed framework three-area (FR3)/joining gene (JH) IgH PCR utilizing an enzyme blend (rTth DNA Polymerase, XL) providing both 5′→3′ polymerase and 3′→5′ exonuclease activities. The DNA samples were extracted from FFPE biopsies of 43 mature B-cell lymphoma cases of so-called germinal center and post-germinal center origin, including 6 nodal follicular lymphomas (FL), 15 gastric mucosa-associated lymphoid tissue (MALT) lymphomas, and 22 gastric diffuse large B-cell lymphomas (DLBCL). Of the cases, 31 (17 DLBCL and 14 MALT lymphoma) represented small endoscopic biopsies. Serial dilutions of target DNA were applied to avoid inconsistent bands that may be seen when the input amount of template is too low, which can be the case when DNA is extracted from FFPE endoscopic gastric biopsies. Using conventional Taq polymerase, consistent monoclonal product was found in 53% (23/43) of the cases (FL: 67%; MALT lymphoma: 47%; DLBCL: 55%). The rTth polymerase showed reproducible monoclonal pattern in 72% (31/43) of the cases (FL: 67%; MALT lymphoma: 73%; DLBCL: 73%); the sensitivity is compatible with one that can be detected with conventional FR3/JH PCR in fresh/frozen tissues. In conclusion, the rTth DNA polymerase greatly improves sensitivity of FR3/JH PCR in FFPE biopsies of mature B-cell lymphomas, most probably by increasing the primer matches during PCR amplification.
This is a preview of subscription content, log in to check access.
Access options
Buy single article
Instant access to the full article PDF.
US$ 39.95
Price includes VAT for USA
Subscribe to journal
Immediate online access to all issues from 2019. Subscription will auto renew annually.
US$ 199
This is the net price. Taxes to be calculated in checkout.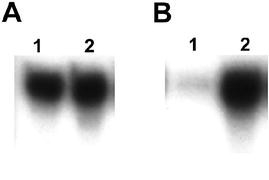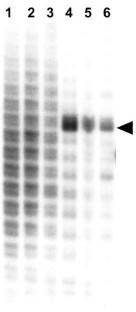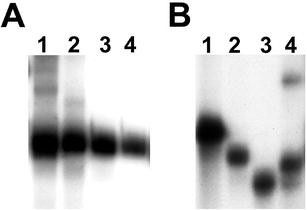 References
1.

Aiello A, Giardini R, Tondini C, Balzarotti M, Diss T, Peng H, Delia D, Pilotti S (1999) PCR-based clonality analysis: a reliable method for the diagnosis and follow-up monitoring of conservatively treated gastric B-cell MALT lymphomas? Histopathology 34:326–330

2.

Bahler DW, Campbell MJ, Hart S, Miller RA, Levy S, Levy R (1991) Ig VH gene expression among human follicular lymphomas. Blood 78:1561–1568

3.

Cheng S, Fockler C, Barnes WM, Higuchi R (1994) Effective amplification of long targets from cloned inserts and human genomic DNA. Proc Natl Acad Sci U S A 91:5695–5699

4.

Derksen PWB, Langerak AW, Kerkhof E, Wolvers-Tettero ILM, Boor PPC, Mulder AH, Vrints LWMA, Coebergh JW, Van Krieken JHJM, Schuuring E, Kluin PM, Van Dongen JJM (1999) Comparison of different polymerase chain reaction-based approaches for clonality assessment of immunoglobulin heavy-chain gene rearrangements in B-cell neoplasia. Mod Pathol 12:794–805

5.

Elenitoba-Johnson KS, Bohling SD, Mitchell RS, Brown MS, Robetorye RS (2000) PCR analysis of the immunoglobulin heavy chain gene in polyclonal processes can yield pseudoclonal bands as an artifact of low B cell number. J Mol Diagn 2:92–96

6.

Gleissner B, Maurer J, Thiel E (2000) Detection of immunoglobulin heavy chain gene rearrangements in B-cell leukemias, lymphomas, multiple myelomas, monoclonal and polyclonal gammopathies. Leuk Lymphoma 39:151–155

7.

Gong JZ, Zheng S, Chiarle R, De Wolf-Peeters C, Palestro G, Frizzera G, Inghirami G (1999) Detection of immunoglobulin κ light chain rearrangements by polymerase chain reaction. Am J Pathol 155:355–363

8.

Holland PM, Abramson RD, Watson R, Gelfand DH (1991) Detection of specific polymerase chain reaction product by utilizing the 5′→3′ exonuclease activity of Thermus aquaticus DNA polymerase. Proc Natl Acad Sci U S A 88:7276–7280

9.

Küppers R, Rajewsky K, Hansmann ML (1997) Diffuse large cell lymphomas derived from mature B cells carrying V region genes with a high load of somatic mutation and evidence of selection for antibody expression. Eur J Immunol 27:1398–1405

10.

Küppers R, Klein U, Hansmann ML, Rajewsky K (1999) Cellular origin of human B-cell lymphomas. N Engl J Med 341:1520–1529

11.

Linke B, Bolz I, Pott C, Hiddemann W, Kneba M (1995) Use of UITma DNA polymerase improves the PCR detection of rearranged immunoglobulin heavy chain CDR3 junctions. Leukemia 9:2133–2137

12.

Luthra R, McBride JA, Cabanillas F, Sarris A (1998) Novel 5′ exonuclease-based real-time PCR assay for the detection of t(14;18)(q32;q21) in patients with follicular lymphoma. Am J Pathol 153:63–68

13.

McCarthy KP, Sloane JP, Wiedemann LM (1990) Rapid method for distinguishing clonal from polyclonal B cell populations in surgical biopsy specimens. J Clin Pathol 43:429–432

14.

Qin Y, Greiner A, Trunk MJ, Schmausser B, Ott MM, Muller-Hermelink HK (1995) Somatic hypermutation in low-grade mucosa-associated lymphoid tissue-type B-cell lymphoma. Blood 86:3528–34

15.

Ramasamy I, Brisco M, Morley A (1992) Improved PCR method for detecting monoclonal immunoglobulin heavy chain rearrangement in B cell neoplasms. J Clin Pathol 45:770–775

16.

Segal GH, Jorgensen T, Scott M, Braylan RC (1994) Optimal primer selection for clonality assessment by polymerase chain reaction analysis: II. Follicular lymphomas. Hum Pathol 25:1276–1282

17.

Slack DN, McCarthy KP, Wiedemann LM, Sloane JP (1993) Evaluation of sensitivity, specificity, and reproducibility of an optimised method for detecting clonal rearrangements of immunoglobulin and T-cell receptor genes in formalin-fixed, paraffin-embedded sections. Diagn Mol Pathol 2:223–232

18.

Sninsky J, Gelfand D (1993) UITma DNA polymerase: the only proofreading enzyrne guaranteed for PCR. Amplifications 11:12–13

19.

Stewart AK, Schwartz RS (1994) Immunoglobulin V regions and the B cell. Blood 83:1717–1730

20.

Taylor JME, Spagnolo DV, Kay PH (1997) B-cell target DNA quantity is a critical factor in the interpretation of B-cell clonality by PCR. Pathology 29:309–312

21.

Trainor KJ, Brisco MJ, Story CJ, Morley AA (1990) Monoclonality in B-lymphoproliferative disorders detected at the DNA level. Blood 75:2220–2222
Acknowledgements
This work was supported by a research grant of the Egészségügyi és Tudományos Tanács, Hungary (no. ETT 479 07/2000), by the Zoltan Magyary post-doctoral fellowship of the Foundation for Hungarian Higher Education and Research (Ministry of Education, Hungary) and by the Janos Bolyai Research Fellowship of the Hungarian Academy of Sciences. The authors thank Mr. Frank van der Panne for the photographic work.
About this article
Cite this article
Gurbity, T.P., Bagdi, E., Groen, N.A. et al. Increased sensitivity of B-cell clonality analysis in formalin-fixed and paraffin-embedded B-cell lymphoma samples using an enzyme blend with both 5′→3′ DNA polymerase and 3′→5′ exonuclease activity. Virchows Arch 443, 643–648 (2003). https://doi.org/10.1007/s00428-003-0880-5
Received:

Accepted:

Published:

Issue Date:
Keywords
FR3

PCR

B-cell lymphoma

Clonality

Paraffin