Abstract
Multiple acyl-CoA dehydrogenase deficiency, or glutaric aciduria type II, is an autosomal recessive disorder of fatty acid oxidation due to defects in electron transfer flavoprotein (ETF) encoded by ETFA and ETFB, or in electron transfer flavoprotein dehydrogenase (ETFDH) encoded by the ETFDH gene. The disease may present as a severe neonatal onset form and a mild late-onset form which is heterogeneous for the age at onset and clinical presentation. We describe two patients in their seventies, referred for a nonspecific myopathy, which resulted to manifest carriers of ETFDH gene mutation. Treatment with riboflavin and l-carnitine improved the clinical picture and the biochemical profile. This condition should be included in the differential diagnosis of myopathies even at an old age.
This is a preview of subscription content, log in to check access.
Access options
Buy single article
Instant access to the full article PDF.
US$ 39.95
Price includes VAT for USA
Subscribe to journal
Immediate online access to all issues from 2019. Subscription will auto renew annually.
US$ 199
This is the net price. Taxes to be calculated in checkout.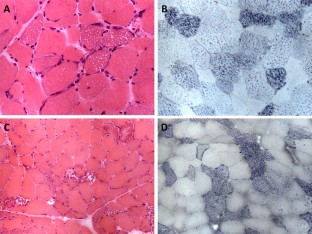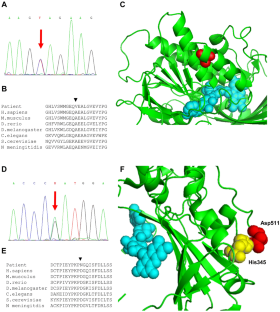 References
1.

Olsen RK, Olpin SE, Andresen BS, Miedzybrodzka ZH, Pourfarzam M, Merinero B et al (2007) ETFDH mutations as a major cause of riboflavin-responsive multiple acyl-CoA dehydrogenation deficiency. Brain 130:2045–2054

2.

Colevas AD, Edwards JL, Hruban RH, Mitchell GA, Valle D, Hutchins GM (1988) Glutaric acidemia type II. Comparison of pathologic features in two infants. Arch Pathol Lab Med 112(11):1133–1139

3.

Grunert SC (2014) Clinical and genetical heterogeneity of late-onset multiple acyl-coenzyme A dehydrogenase deficiency. Orphanet J Rare Dis 9:117

4.

Liang WC, Ohkuma A, Hayashi YK, López LC, Hirano M, Nonaka I et al (2009) ETFDH mutations, CoQ10 levels, and respiratory chain activities in patients with riboflavin-responsive multiple acyl-CoA dehydrogenase deficiency. Neuromuscul Disord 19:212–216

5.

Doimo M, Lopreiato R, Basso V, Bortolotto R, Tessa A, Santorelli FM et al (2016) Heterologous expression in yeast of human ornithine carriers ORNT1 and ORNT2 and of ORNT1 alleles implicated in HHH syndrome in humans. JIMD Rep 28:119–126

6.

Zhang J, Frerman FE, Kim JJ (2006) Structure of electron transfer flavoprotein-ubiquinone oxidoreductase and electron transfer to the mitochondrial ubiquinone pool. Proc Natl Acad Sci USA 103:16212–16217

7.

Sugai F, Baba K, Toyooka K, Liang WC, Nishino I, Yamadera M et al (2012) Adult-onset multiple acyl CoA dehydrogenation deficiency associated with an abnormal isoenzyme pattern of serum lactate dehydrogenase. Neuromuscul Disord 22:159–161

8.

Wen B, Li D, Shan J, Liu S, Li W, Zhao Y et al (2013) Increased muscle coenzyme Q10 in riboflavin responsive MADD with ETFDH gene mutations due to secondary mitochondrial proliferation. Mol Genet Metab 109:154–160

9.

Izumi R, Suzuki N, Nagata M, Hasegawa T, Abe Y, Saito Y et al (2011) A case of late onset riboflavin-responsive multiple acyl-CoA dehydrogenase deficiency manifesting as recurrent rhabdomyolysis and acute renal failure. Intern Med 0:2663–2668

10.

Peng Y, Zhu M, Zheng J, Zhu Y, Li X, Wei C et al (2015) Bent spine syndrome as an initial manifestation of late-onset multiple acyl-CoA dehydrogenase deficiency: a case report and literature review. BMC Neurol 15:114

11.

Quang D, Chen Y, Xie X (2015) DANN: a deep learning approach for annotating the pathogenicity of genetic variants. Bioinformatics 31:761–763

12.

Manfredi G, Silvestri G, Servidei S, Ricci E, Mirabella M, Bertini E et al (1993) Manifesting heterozygotes in McArdle's disease: clinical, morphological and biochemical studies in a family. J Neurol Sci 115:91–94

13.

Wieser T (2004) [updated 2019 Jan 3] Carnitine palmitoyltransferase II deficiency. In: Adam MP, Ardinger HH, Pagon RA, Wallace SE, Bean LJH, Stephens K, Amemiya A (eds) GeneReviews® [Internet]. Seattle (WA): University of Washington, Seattle; 1993–2019. Available from https://www.ncbi.nlm.nih.gov/books/NBK1253/PubMed (PMID: 20301431)

14.

Liu A, Wu Q, Guo J, Ares I, Rodriguez JL, Martinez-Larranaga MR et al (2019) Statins: adverse reactions, oxidative stress and metabolic interactions. Pharmacol Ther 195:54–84

15.

Bouitbir J, Singh F, Charles AL, Schlagowski AI, Bonifacio A, Echaniz-Laguna A et al (2016) Statins trigger mitochondrial reactive oxygen species-induced apoptosis in glycolytic skeletal muscle. Antioxid Redox Signal 24:84–98

16.

Phillips P, Ciaraldi TP, Kim DL, Verity MA, Wolfson T, Henry RR (2009) Myotoxic reactions to lipid-lowering therapy are associated with altered oxidation of fatty acids. Endocrine 35:38–46

17.

Clément K, Viguerie N, Diehn M, Alizadeh A, Barbe P, Thalamas C et al (2002) In vivo regulation of human skeletal muscle gene expression by thyroid hormone. Genome Res 12:281–291

18.

Sinclair C, Gilchrist JM, Hennessey JV, Kandula M (2005) Muscle carnitine in hypo- and hyperthyroidism. Muscle Nerve 32:357–359

19.

Larsson L, Degens H, Li M, Salviati L, Lee YI, Thompson W et al (2019) Sarcopenia: aging-related loss of muscle mass and function. Physiol Rev 99:427–511
Funding
LS was supported by a Grant from Fondazione IRP Città della Speranza.
Ethics declarations
Conflicts of interest
The authors declare that they have no conflict of interest.
Ethical standards
The study was approved by the local Ethics Committee and written informed consent was obtained from the patients.
About this article
Cite this article
Macchione, F., Salviati, L., Bordugo, A. et al. Multiple acyl-COA dehydrogenase deficiency in elderly carriers. J Neurol (2020). https://doi.org/10.1007/s00415-020-09729-z
Received:

Revised:

Accepted:

Published:
Keywords
Late-onset multiple acyl-CoA dehydrogenase deficiency (MADD)

Myopathy

ETFDH gene mutations

Fatty acid oxidation

Riboflavin treatment