This is a preview of subscription content, log in to check access.
Access options
Buy single article
Instant unlimited access to the full article PDF.
US$ 39.95
Price includes VAT for USA
Subscribe to journal
Immediate online access to all issues from 2019. Subscription will auto renew annually.
US$ 199
This is the net price. Taxes to be calculated in checkout.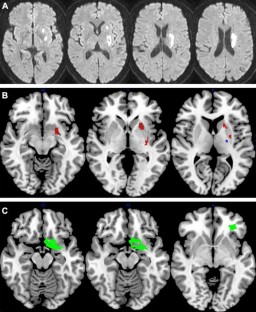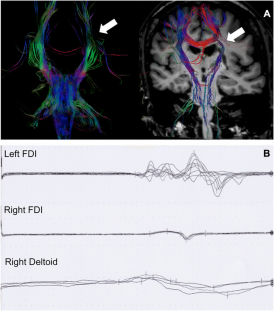 References
1.

Krestel H, Bassetti CL, Walusinski O (2017) Yawning—its anatomy, chemistry, role, and pathological considerations. Prog Neurobiol. https://doi.org/10.1016/j.pneurobio.2017.11.003

2.

Meenakshisundaram R, Thirumalaikolundusubramanian P, Walusinski O, Sweni S (2010) Associated movements in hemiplegic limbs during yawning. Front Neurol Neurosci 28:134–139

3.

Darwin E (1794) Zoonomia or the laws of organic life. J Johnson Ed, London

4.

Abercrombie J, Gendrin A (1835) Des maladies de l'ence ́phale et de la moelle épinière. Germer-Baillière Ed, Paris

5.

Walusinski OÃ, Neau J, Bogousslavsky J (2010) Hand up! Yawn and raise your arm. Int J Stroke 5:21–27

6.

Thiebaut De Schotten M, Dell'Acqua F, Ratiu P et al (2015) From Phineas Gage and monsieur Leborgne to H.M.: revisiting disconnection syndromes. Cereb Cortex 25:4812–4827

7.

Foulon C, Cerliani L, Kinkingnehun S et al (2017) Advanced lesion symptom mapping analyses and implementation as BCBtoolkit. bioRxiv. https://doi.org/10.1101/133314

8.

Leung H-C, Cai W (2007) Common and differential ventrolateral prefrontal activity during inhibition of hand and eye movements. J Neurosci 27:9893–9900

9.

Leisman G, Braun-Benjamin O, Melillo R (2014) Cognitive-motor interactions of the basal ganglia in development. Front Syst Neurosci 8:1–18

10.

Ford G, Bhakta B, Cozens A et al (2015) DARS (dopamine augmented rehabilitation in stroke): longer-term results for a randomised controlled trial of Co-careldopa in addition to routine occupational and physical therapy after stroke. Abstracts of the UK Stroke Forum 2015. Int J Stroke 10(Suppl. 5):6
Ethics declarations
Conflicts of interest
The authors declare that they have no conflict of interest.
Ethical standard
The authors declare that they complied with ethical standards and the study was in accord with the Helsinki Declaration. The patient has given his informed consent to this anonymous case report.
Electronic supplementary material
Below is the link to the electronic supplementary material.
Online Resource 1 Video showing the ability of the patient to follow the instructions of the observer with his right plegic superior limb while yawning. More sustained periods of yawning with more complex movements were described by the patient, but were not caught in the recording, due to the infrequency of yawning (MOV 6907 kb)
About this article
Cite this article
Nascimento Alves, P., de Carvalho, M., Reimão, S. et al. Voluntary control of a plegic limb during yawning. J Neurol 265, 433–435 (2018) doi:10.1007/s00415-017-8729-z
Received:

Revised:

Accepted:

Published:

Issue Date: