This is a preview of subscription content, log in to check access.
Access options
Buy single article
Instant unlimited access to the full article PDF.
US$ 39.95
Price includes VAT for USA
Subscribe to journal
Immediate online access to all issues from 2019. Subscription will auto renew annually.
US$ 199
This is the net price. Taxes to be calculated in checkout.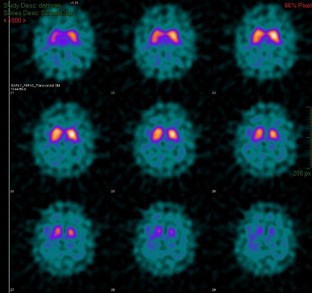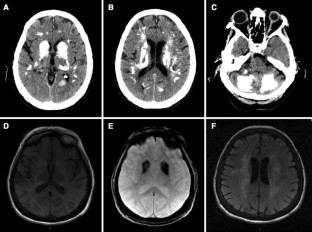 References
1.

Manyam BV (2005) What is and what is not 'Fahr's disease'. Parkinsonism Relat Disord 11:73–80

2.

Manyam BV, Walters AS, Narla KR (2001) Bilateral striopallidodentate calcinosis: clinical characteristics of patients seen in a registry. Mov Disord 16:258–264

3.

Fauci AS (2008) Harrison's principles of internal medicine. McGraw-Hill, New York

4.

Zisimopoulou V, Siatouni A, Tsoukalos G, Tavernarakis A, Gatzonis S (2013) Extensive bilateral intracranial calcifications: a case of iatrogenic hypoparathyroidism. Case Rep Med 2013:932184

5.

Gagliardi M, Morelli M, Annesi G, Nicoletti G, Perrotta P, Pustorino G, Iannello G, Tarantino P, Gambardella A, Quattrone A (2015) A new SLC20A2 mutation identified in southern Italy family with primary familial braincalcification. Gene 568(1):109–111

6.

Lemos RR, Ramos EM, Legati A, Nicolas G, Jenkinson EM, Livingston JH, Crow YJ, Campion D, Coppola G, Oliveira JR (2015) Update and mutational analysis of SLC20A2: a major cause of primary familial brain calcification. Hum Mutat 36(5):489–495

7.

Goswami R, Sharma R, Sreenivas V, Gupta N, Ganapathy A, Das S (2012) Prevalence and progression of basal ganglia calcification and its pathogenic mechanism in patients with idiopathic hypoparathyroidism. Clin Endocrinol 77(2):200–206

8.

da Silva RJ, Pereira IC, Oliveira JR (2013) Analysis of gene expression pattern and neuroanatomical correlates for SLC20A2 (PiT-2) shows a molecular network with potential impact in idiopathic basal ganglia calcification ("Fahr's disease"). J Mol Neurosci 50(2):280–283

9.

Rastogi R, Beauchamp NJ, Ladenson PW (2003) Calcification of the basal ganglia in chronic hypoparathyroidism. J Clin Endocrinol Metab 88(4):1476–1477

10.

Agarwal R, Lahiri D, Biswas A, Mukhopadhyay J, Maity P, Roy MK (2014) A rare cause of seizures, parkinsonian, and cerebellar signs: brain calcinosis secondary to thyroidectomy. N Am J Med Sci 6(10):540–542

11.

Tsai DR, Huang SH, Lin SH (2013) Bilateral striopallidodentate calcinosis secondary to postsurgical hypoparathyroidism. BMJ Case Rep 13:2013

12.

Rizvi I, Ansari NA, Beg M, Shamim MD (2012) Widespread intracranial calcification, seizures and extrapyramidal manifestations in a case of hypoparathyroidism. N Am J Med Sci 4(8):369–372
Ethics declarations
Conflicts of interest
On behalf of all authors, the corresponding author states that there is no conflict of interest.
Ethical standard
All human studies have been performed in accordance with the ethical standards laid down in the 1964 Declaration of Helsinki and its later amendments.
Electronic supplementary material
Below is the link to the electronic supplementary material.
Supplementary material 1 (WMV 60574 kb)
About this article
Cite this article
Donzuso, G., Sciacca, G., Nicoletti, A. et al. Extensive bilateral striopallidodentate calcinosis: a 50 years history of hypoparathyroidism presenting like a parkinsonian syndrome. J Neurol 263, 1876–1879 (2016) doi:10.1007/s00415-016-8243-8
Received:

Revised:

Accepted:

Published:

Issue Date:
Keywords
Hypoparathyroidism

Dentate Nucleus

Calcinosis

Hyperphosphatemia

Parkinsonian Syndrome