Abstract
In recent years, a lot of age prediction models based on different CpG motives in different cell types were published determining the biological age of a person by DNA methylation. For a general employment of this technique, maybe even as a routine method, the cross-laboratory application of such models has to be examined. Therefore, we tested two different published age prediction models for blood and mouth swab samples with regard to prediction accuracy (Bekaert et al Epigenetics 10:922–930, 2015a; Bekaert et al Forensic Sci Int Genet Suppl Ser 5:e144–e145, 2015b). Both models are based on CpG sites of four genes (ASPA, EDARADD, PDE4-C, and ELOVL2), but with a different combination of CpGs for the two tissue types. A mean absolute difference (MAD) between chronological and predicted age of 9.84 and 8.32 years for blood and buccal swab models could be demonstrated, respectively, which is significantly worse than the published data, probably due to higher DNA methylation variances in some CpGs. By retraining both prediction models, the prediction accuracy could be improved to a MAD of 5.55 and 4.65 years for the renewed blood and buccal swab model, respectively. This study demonstrates the usefulness of effective DNA standards to normalize DNA methylation data for better comparison of study results.
This is a preview of subscription content, log in to check access.
Access options
Buy single article
Instant access to the full article PDF.
US$ 39.95
Price includes VAT for USA
Subscribe to journal
Immediate online access to all issues from 2019. Subscription will auto renew annually.
US$ 199
This is the net price. Taxes to be calculated in checkout.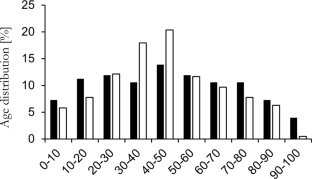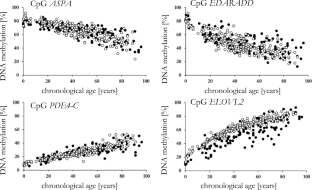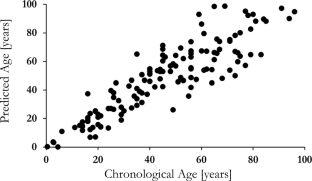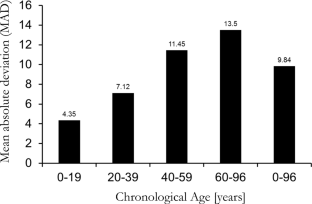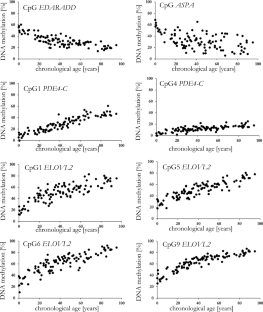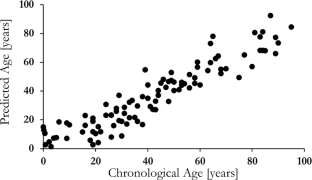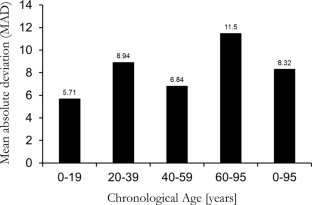 Acknowledgments
The authors would like to thank Prof. Dr. Winfried Siffert (Institute of Pharmacogenetics, University Hospital Essen, Germany) for providing the pyrosequencing device and Dr. Birte Möhlendick, Iris Manthey, Stephanie Büscher, and Grit Müller for excellent technical assistance. Additionally, we thank all the donors of blood and buccal swab samples.
Ethics declarations
All samples were obtained with approval of the Medical Ethics Committee at the University of Duisburg-Essen in accordance with the Declaration of Helsinki and national laws and with informed consent and approval of the prosecution for blood samples of corpses.
Additional information
Publisher's note
Springer Nature remains neutral with regard to jurisdictional claims in published maps and institutional affiliations.
About this article
Cite this article
Pfeifer, M., Bajanowski, T., Helmus, J. et al. Inter-laboratory adaption of age estimation models by DNA methylation analysis—problems and solutions. Int J Legal Med (2020). https://doi.org/10.1007/s00414-020-02263-7
Received:

Accepted:

Published:
Keywords
Estimation of biological age

DNA methylation

Pyrosequencing

CpG maker