Objective
To explore the role of CARM1 in lung cancer (LC) and its relationship with TP53 and CTNNB1.
Methods
Lung cells H1299 and PC14 were randomly divided into six groups: ov-H1299, si-H1299, ov-PC14, si-PC14, Con-H1299, and Con-PC14. Transwell assay, plate clone formation assay, and flow cytometry were used to determine the migration, clone formation capacity, and apoptosis situation of LC cells in the six groups, respectively. Western blot assay was used to determine the protein expression of CARM1, TP53, and CTNNB1 in the six groups. CHIP assay was applied to analyze the combined characteristics of JUN and TP53 promoter. Co-immunoprecipitation was used to analyze the interaction between TP53 and CARM1/CTNNB1. Cox proportional hazard regression model was used to analyze the relevance between the expression of CARM1 and clinicopathological information of the patient. Kaplan−Meier plot was used to determine the relevance between CARM1 and patient survival.
Results
High expression of CARM1 inhibits the migration and proliferation of LC cells and promoted the apoptosis of LC cell. Overexpression of CARM1 promotes the expression of CARM1 and TP53, while decreases CTNNB1 expression. CARM1 supplementation of H1299 cells induced JUN aggregation on the TP53 promoter. TP53 and CARM1 protein/TP53 and CTNNB1 protein in H1299 cells were immunoprecipitated together. High expression of CARM1was negatively correlated with the degree of tumor metastasis. The survival period of patients with high expression CARM1 was greater than that of low expression.
Conclusion
Overexpression of CARM1 may inhibit the progression of LC by targeting TP53 via regulation CTNNB1.
This is a preview of subscription content, log in to check access.
Access options
Buy single article
Instant access to the full article PDF.
US$ 39.95
Price includes VAT for USA
Subscribe to journal
Immediate online access to all issues from 2019. Subscription will auto renew annually.
US$ 99
This is the net price. Taxes to be calculated in checkout.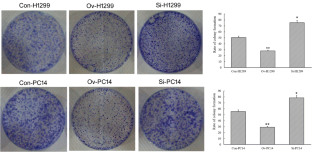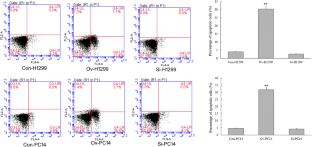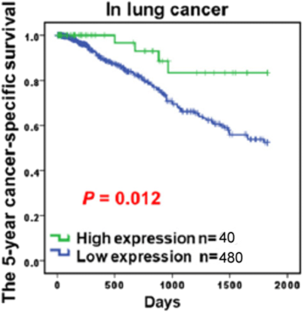 Acknowledgements
This work was supported by Longhua Hospital Affiliated to Shanghai University of Traditional Chinese Medicine, Dragon Medical Scholars (Nursery Program) of National Clinical Research Base of Traditional Chinese Medicine (No. LYTD-82) and the Zhoushan Traditional Chinese Medicine Hospital, Zhoushan Science and Technology Project (No. 2015C31036).
Ethics declarations
Conflict of interest
The authors declare that they have no conflict of interest.
Additional information
Publisher's Note
Springer Nature remains neutral with regard to jurisdictional claims in published maps and institutional affiliations.
About this article
Cite this article
Hu, B., Li, X., Chen, L. et al. High Expression of CARM1 Inhibits Lung Cancer Progression by Targeting TP53 by Regulating CTNNB1. Lung (2020). https://doi.org/10.1007/s00408-020-00324-7
Received:

Accepted:

Published:
Keywords
Lung cancer

CARM1

TP53

CTNNB1