Abstract
Polypyrrole nanotubes were prepared by the oxidation of pyrrole in aqueous solutions of methyl orange and in the presence of 1–5 wt% of surface-active additives, surfactants, or amino acids. Three types of additives – anionic, non-ionic, and cationic – have been tested in the control of polypyrrole morphology and conductivity. The morphology of nanotubes was little dependent on surfactant type but the changes in size and aspect ratios were more pronounced with amino acids. Except for anionic surfactant, bis(2-ethylhexyl) sulfosuccinate, which behaved indifferently, all additives reduced the conductivity of polypyrrole, some even by four orders of magnitude. Based on FTIR spectroscopy, it is proposed that the hydrophobic interactions and/or hydrogen bonding between the additives and growing polypyrrole chains play the important role in reducing chain ordering, while the ionic interactions have limited effect.

This is a preview of subscription content, log in to check access.
Access options
Buy single article
Instant access to the full article PDF.
US$ 39.95
Price includes VAT for USA
Subscribe to journal
Immediate online access to all issues from 2019. Subscription will auto renew annually.
US$ 199
This is the net price. Taxes to be calculated in checkout.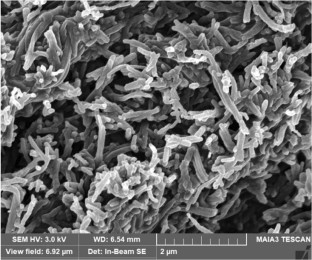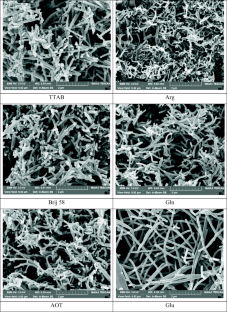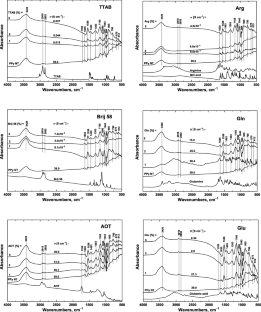 Funding
This study was financially supported by the Czech Science Foundation (17-04109S).
Ethics declarations
Conflict of interest
The authors declare that they have no conflict of interest.
Additional information
Publisher's note
Springer Nature remains neutral with regard to jurisdictional claims in published maps and institutional affiliations.
About this article
Cite this article
Stejskal, J., Trchová, M. Surfactants and amino acids in the control of nanotubular morphology of polypyrrole and their effect on the conductivity. Colloid Polym Sci 298, 319–325 (2020). https://doi.org/10.1007/s00396-020-04607-6
Received:

Revised:

Accepted:

Published:

Issue Date:
Keywords
Polypyrrole

Conductivity

Conducting polymer

Surfactants

Amino acids

Nanotubes