Abstract
Two cationic polyelectrolytes, poly((3-acrylamidopropyl)trimethylammonium chloride) (PAPTAC) and poly(vinylbenzyl trimethylammonium chloride) (PVBTA), have been grafted on the surface of the silica particles, and then these polyelectrolyte-grafted silica particles have been applied to the convective self-assembly (CSA) process using mica substrate to prepare colloidal layers. When the PAPTAC-grafted silica particles (PAPTAC-Si) were used, we obtained the colloidal monolayers with a curious pattern composed of many wiggle beads. By the CSA process using the PVBATA-grafted silica particles (PVBTA-Si), on the other hand, we succeeded in fabricating the colloidal monolayers having a somewhat constant interparticle distance, that is, a non-close-packed (NCP) structure without using any templates. Although both particles have cationic polyelectrolytes on their surfaces, the structures of the resultant colloidal monolayers are quite different from each other, indicating that the molecular structure of the grafted polymer is crucially important for the patterning of the colloidal layers through the CSA process.
This is a preview of subscription content, log in to check access.
Access options
Buy single article
Instant unlimited access to the full article PDF.
US$ 39.95
Price includes VAT for USA
Subscribe to journal
Immediate online access to all issues from 2019. Subscription will auto renew annually.
US$ 199
This is the net price. Taxes to be calculated in checkout.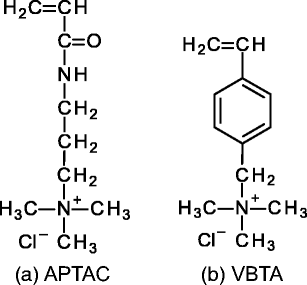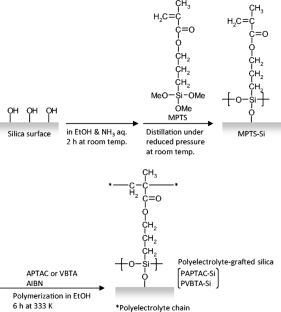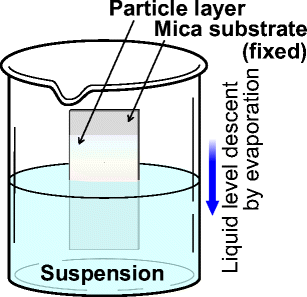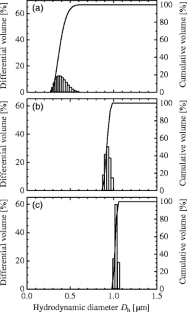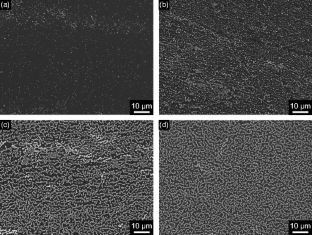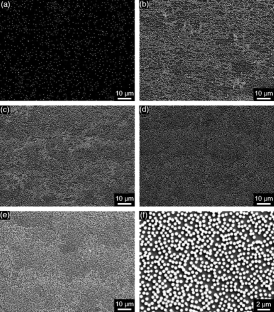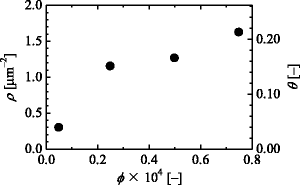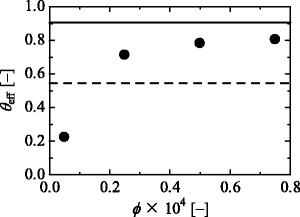 References
1.

Joannopoulos JD, Villeneuve PR, Fan SH (1997) Nature 386:143

2.

Joannopoulos JD (2001) Nature 414:257

3.

Velev OD, Kaler EW (1999) Langmuir 15:3693

4.

Baksh MM, Jaros M, Groves JT (2004) Nature 427:139

5.

Weissman JM, Sunkara HB, Tse AS, Asher SA (1996) Science 274:959

6.

Lin S-Y, Chow E, Hietala V, Villeneuve PR, Joannopoulos JD (1998) Science 282:274

7.

Higashitani K, McNamee CE, Nakayama M (2011) Langmuir 27:2080

8.

Sun SH, Murray CB, Weller D, Folks L, Moser A (2000) Science 287:1989

9.

Xia YN, Gates B, Yin YD, Lu Y (2000) Adv Mater 12:693

10.

Zhang J, Li Y, Zhang X, Yang B (2010) Adv Mater 22:4249

11.

Li F, Josephson DP, Stein A (2011) Angew Chem Int Ed 50:360

12.

Zhang H, Edwards EW, Wang D, Moehwald H (2006) Phys Chem Chem Phys 8:3288

13.

Watanabe S, Miyahara MT (2013) Adv Powder Technol 24:897

14.

Tan BJY, Sow CH, Lim KY, Cheong FC, Chong GL, Wee ATS, Ong CK (2004) J Phys Chem B 108:18575

15.

Plettl A, Enderle F, Saitner M, Manzke A, Pfahler C, Wiedemann S, Ziemann P (2009) Adv Funct Mater 19:3279

16.

Yan X, Yao JM, Lu G, Li X, Zhang JH, Han K, Yang B (2005) J Am Chem Soc 127:7688

17.

Yin YD, Lu Y, Gates B, Xia YN (2001) J Am Chem Soc 123:8718

18.

Schaak RE, Cable RE, Leonard BM, Norris BC (2004) Langmuir 20:7293

19.

Jiang P, McFarland MJ (2005) J Am Chem Soc 127:3710

20.

Jiang P, Prasad T, McFarland MJ, Colvin VL (2006) Appl Phys Lett 89:011908

21.

Bansmann J, Kielbassa S, Hoster H, Weigl F, Boyen HG, Wiedwald U, Ziemann P, Behm RJ (2007) Langmuir 23:10150

22.

Dimitrov AS, Nagayama K (1996) Langmuir 12:1303

23.

Jiang P, Bertone JF, Hwang KS, Colvin VL (1999) Chem Mater 11:2132

24.

Wong S, Kitaev V, Ozin GA (2003) J Am Chem Soc 125:15589

25.

Watanabe S, Inukai K, Mizuta S, Miyahara MT (2009) Langmuir 25:7287

26.

Brewer DD, Shibuta T, Francis L, Kumar S, Tsapatsis M (2011) Langmuir 27:11660

27.

Meijer J-M, Hagemans F, Rossi L, Byelov DV, Castillo SIR, Snigirev A, Snigireva I, Philipse AP, Petukhov AV (2012) Langmuir 28:7631

28.

Cai Z, Liu YJ, Lu X, Teng J (2014) ACS Appl Mater Interfaces 6:10265

29.

Kralchevsky PA, Denkov ND (2001) Curr Opin Colloid Interface Sci 6:383

30.

Morisada S, Namazuda K, Suzuki S, Kikuchi N, Kanda H, Hirokawa Y, Nakano Y (2011) Ind Eng Chem Res 50:12358

31.

Stöber W, Fink A, Bohn E (1968) J Colloid Interface Sci 26:62

32.

Philipse AP, Vrij A (1989) J Colloid Interface Sci 128:121

33.

Browne T, Chaimberg M, Cohen Y (1992) J Appl Polym Sci 44:671

34.

Nguyen V, Yoshida W, Cohen Y (2003) J Appl Polym Sci 87:300

35.

Przerwa E, Sosnowski S, Slomkowski S (2004) Langmuir 20:4684

36.

Ray MA, Kim H, Jia L (2005) Langmuir 21:4786

37.

Feder J (1980) J Theor Biol 87:237
Acknowledgments
This work was partly supported by JSPS KAKENHI Grant Number 26420767 and Saga University Dean's Grant 2013 for promising young researchers.
Electronic supplementary material
Movies of the behavior of the water droplet placed on the colloildal multilayers (MPG 4.03 mb)
Movies of the behavior of the water droplet placed on the colloildal multilayers (MPG 4.03 mb)
Movies of the behavior of the water droplet placed on the colloildal multilayers (MPG 3.99 mb)
Movies of the behavior of the water droplet placed on the colloildal multilayers (MPG 3.99 mb)
Movies of the behavior of the water droplet placed on the colloildal multilayers (MPG 4.14 mb)
Movies of the behavior of the water droplet placed on the colloildal multilayers (MPG 4.14 mb)
About this article
Cite this article
Morisada, S., Kojima, S., Sumi, T. et al. Fabrication of non-close-packed colloidal monolayers by convective self-assembly using cationic polyelectrolyte-grafted silica particles. Colloid Polym Sci 293, 2985–2993 (2015). https://doi.org/10.1007/s00396-015-3706-5
Received:

Revised:

Accepted:

Published:

Issue Date:
Keywords
Colloidal monolayer

Non-close-packed structure

Polyelectrolyte-grafted silica particle

Convective self-assembly