This is a preview of subscription content, log in to check access.
Access options
Buy single article
Instant unlimited access to the full article PDF.
US$ 39.95
Price includes VAT for USA
Subscribe to journal
Immediate online access to all issues from 2019. Subscription will auto renew annually.
US$ 199
This is the net price. Taxes to be calculated in checkout.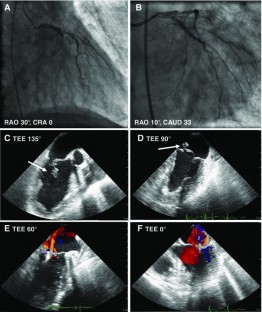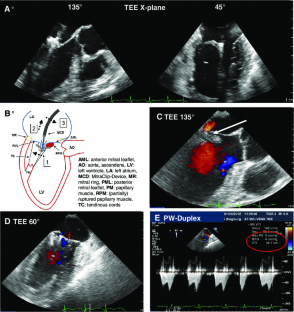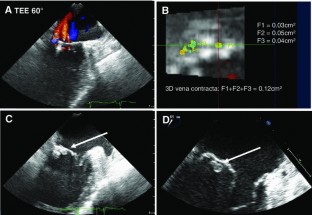 References
1.

Thompson CR, Buller CE, Sleeper LA, Antonelli TA, Webb JG, Jaber WA, Abel JG, Hochman JS (2000) Cardiogenic shock due to acute severe mitral regurgitation complicating acute myocardial infarction: a report from the shock trial registry. Should we use emergently revascularize occluded coronaries in cardiogenic shock? J Am Coll Cardiol 36:1104–1109

2.

Figueras J, Calvo F, Cortadellas J, Soler-Soler J (1997) Comparison of patients with and without papillary muscle rupture during acute myocardial infarction. Am J Cardiol 80:625–627

3.

Boekstegers P, Hausleiter J, Baldus S, von Bardeleben RS, Beucher H, Butter C, Franzen O, Hoffmann R, Ince H, Kuck KH, Rudolph V, Schafer U, Schillinger W, Wunderlich N (2014) Percutaneous interventional mitral regurgitation treatment using the mitra-clip system. Clin Res Cardiol 103:85–96

4.

Schroeter T, Lehmann S, Misfeld M, Borger M, Subramanian S, Mohr FW, Bakthiary F (2013) Clinical outcome after mitral valve surgery due to ischemic papillary muscle rupture. Ann Thorac Surg 95:820–824

5.

Pleger ST, Chorianopoulos E, Krumsdorf U, Katus HA, Bekeredjian R (2013) Percutaneous edge-to-edge repair of mitral regurgitation as a bail-out strategy in critically ill patients. J Invasive Cardiol 25:69–72
Acknowledgments
We specially thank Emma Schwarzlaender as native speaker for critically reviewing the manuscript for spellings and sentence structure.
Conflict of interest
P. Boekstegers is proctor for Abbott Vascular and has received speaker's fee from Abbot Vascular. All other authors have no disclosures.
Electronic supplementary material
Below is the link to the electronic supplementary material.
Video 1: TEE shows the ruptured anterior papillary muscle floating between left ventricle and left atrium. (MPEG 855 kb)
Video 2: Color duplex TEE: Severe mitral valve regurgitation with a massive jet following the lateral left atrial wall, originated in a large gap due to co-adaption defect of the mitral leaflets. (MPEG 292 kb)
Video 3: After placement of two MitraClips trapping the free papillary muscle the mitral regurgitation could be reduced to a minimal MR, showing only a trace in the color duplex TEE. (MPEG 414 kb)
Video 4: (TEE 60°) In nine month follow up the TEE color duplex sonography shows only a minor deterioration of the mitral regurgitation with three small regurgitation jets and a slightly decreased LV-function. (AVI 1257 kb)
Video 5: (TEE 60°) The trapped PM could be detected in a stable position below the AML after 9 month. (AVI 6202 kb)
About this article
Cite this article
Horstkotte, J.C., Horstkotte, M., Beucher, H. et al. Percutaneous mitral valve repair as rescue procedure after post myocardial infarction papillary muscle rupture and acute cardiogenic shock. Clin Res Cardiol 104, 275–278 (2015) doi:10.1007/s00392-014-0789-9
Received:

Accepted:

Published:

Issue Date:
Keywords
Papillary Muscle

Cardiogenic Shock

Fractional Shorten

Posterior Leaflet

Supplemental Video