This is a preview of subscription content, log in to check access.
Access options
Buy single article
Instant unlimited access to the full article PDF.
US$ 39.95
Price includes VAT for USA
Subscribe to journal
Immediate online access to all issues from 2019. Subscription will auto renew annually.
US$ 199
This is the net price. Taxes to be calculated in checkout.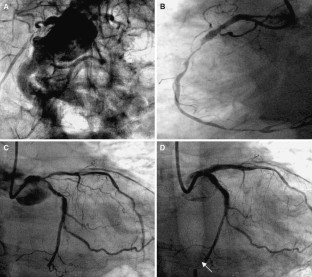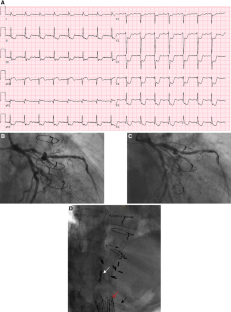 References
1.

Perera D, Stables R, Thomas M, Booth J, Pitt M, Blackman D, De Belder A, Redwood S (2010) Elective intra-aortic balloon counterpulsation during high-risk percutaneous coronary intervention: a randomized controlled trial. J Am Med Assoc 304:867–874

2.

Noel BM, Gleeton O, Barbeau GR (2003) Transbrachial insertion of an intra-aortic balloon pump for complex coronary angioplasty. Cathet Cardiovasc Interv 60:36–39

3.

Aznaouridis K, Kacharava AG, Consolini M, Zafari AM, Mavromatis K (2011) Transbrachial intra-aortic balloon pumping for high-risk percutaneous coronary intervention. Am J Med Sci 341:153–156

4.

Takahashi A, Taniguchi N (2011) Supported percutaneous coronary intervention using a novel 6-Fr intra-aortic balloon pump catheter via the brachial artery in a nonagenarian patient with an abdominal aortic aneurysm. Cathet Cardiovasc Interv 77:1045–1048

5.

Onorati F, Impiombato B, Ferraro A, Comi MC, Spaccarotella C, Indolfi C, Renzulli A (2007) Transbrachial intraaortic balloon pumping in severe peripheral atherosclerosis. Ann Thorac Surg 84:264–266

6.

Onorati F, Bilotta M, Pezzo F, Impiombato B, Caroleo S, Santangelo E, Renzulli A (2006) Transbrachial insertion of a 7.5-Fr intra-aortic balloon pump in a severely atherosclerotic patient. Crit Care Med 34:2231–2233

7.

Rubino AS, Onorati F, Serraino F, Renzulli A (2009) Safety and efficacy of transbrachial intra-aortic balloon pumping with the use of 7-Fr catheters in patients undergoing coronary bypass surgery. Interact Cardiovasc Thorac Surg 9:135–137

8.

LaMuraglia GM, Vlahakes GJ, Moncure AC, Brewster DC, Buckley MJ, Daggett WM, Palacios I, Cambria R, Akins CW, Torchiana DF, Abbott WM, Austen WG (1991) The safety of intraaortic balloon pump catheter insertion through suprainguinal prosthetic vascular bypass grafts. J Vasc Surg 13:830–837
Acknowledgments
We would like to acknowledge Gurinder Gill, perfusionist, for his assistance in the reported cases.
Additional information
T. Simard and B. Hibbert contributed equally.
Electronic supplementary material
Below is the link to the electronic supplementary material.
Supplementary material 1 (MPG 1928 kb)
Supplementary material 2 (MPG 3826 kb)
Supplementary material 3 (MPG 2858 kb)
Supplementary material 4 (MPG 3246 kb)
Supplementary material 5 (MPG 1260 kb)
Supplementary material 6 (MPG 1644 kb)
Supplementary material 7 (MPG 2128 kb)
About this article
Cite this article
Simard, T., Hibbert, B., Parfrey, B. et al. Transbrachial insertion of an intra-aortic balloon pump for high-risk percutaneous coronary intervention. Clin Res Cardiol 101, 857–860 (2012) doi:10.1007/s00392-012-0466-9
Received:

Accepted:

Published:

Issue Date:
Keywords
Percutaneous Coronary Intervention

Coronary Artery Bypass Grafting

Leave Anterior Descend

Abdominal Aortic Aneurysm

Abdominal Aortic Aneurysm