Abstract
The features of excitation of a quantum harmonic oscillator under the action of short laser pulses were studied numerically and analytically for transitions between stationary states. The probabilities of oscillator excitation (during the action of a pulse) as a function of the pulse duration and carrier frequency were calculated for arbitrary values of the electric field amplitude. It is shown that with increase in field amplitude the number of maxima in the spectrum and the excitation probability on the pulse duration increases. For laser pulses with different types of envelopes, analytical expressions were obtained that describe the positions of additional maxima in the excitation probability and the criteria for their appearances. Presented below are the results of numerical calculations for the probability of transition from an excited state to overlying state as a function of carrier frequency and laser pulse duration.
This is a preview of subscription content, log in to check access.
Access options
Buy single article
Instant access to the full article PDF.
US$ 39.95
Price includes VAT for USA
Subscribe to journal
Immediate online access to all issues from 2019. Subscription will auto renew annually.
US$ 99
This is the net price. Taxes to be calculated in checkout.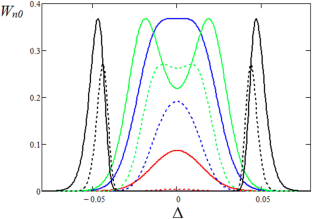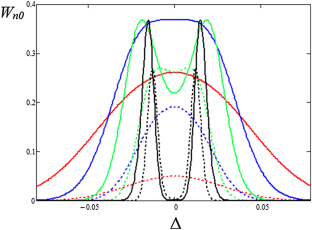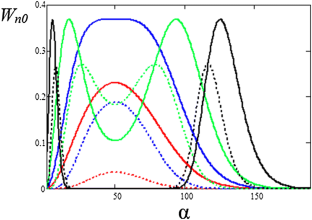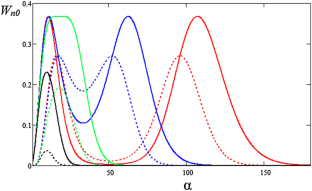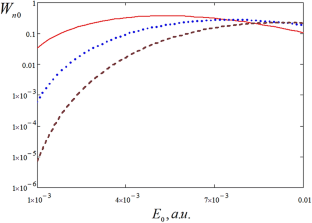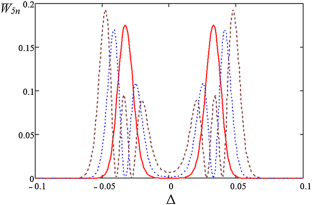 References
1.

M.Th. Hassan, A. Wirth, I. Grguras, A. Moulet, T. Luu, J. Gagnon, V. Pervak, E. Goulielmakis, Rev. Sci. Instrum. 83, 111301 (2012)

2.

M.F. Ciappina, J.A. Pérez-Hernández, A.S. Landsman, Rep. Prog. Phys. 80, 054401 (2017)

3.

T. Tanaka, Phys. Rev. Lett. 114, 044801 (2015)

4.

Y. Kida, R. Kinjo, T. Tanaka, Appl. Phys. Lett. 109, 151107 (2016)

5.

T. Gaumnitz, A. Jain, Opt. Express 25, 27506 (2017)

6.

A.V. Gets, V.P. Krainov, Contrib. Plasma Phys. 53, 140 (2013)

7.

F.B. Rosmej, V.A. Astapenko, V.S. Lisitsa, J. Phys. B: At. Mol. Opt. Phys. 50, 235601 (2017)

8.

V.A. Astapenko, O.J. Ilegbusi, S.V. Sakhno, J. Photochem. Photobiol. A 371, 76–80 (2019)

9.

F.B. Rosmej, V.A. Astapenko, V.S. Lisitsa, N.N. Moroz, Phys. Lett. A 381, 3576 (2017)

10.

V.A. Astapenko, S.Y. Svita, Russ. Phys. J. 57, 1503 (2015)

11.

F.B. Rosmej, V.A. Astapenko, V.S. Lisitsa, Phys. Rev. A 90, 043421-1 (2014)

12.

V.I. Matveev, J. Exp. Theor. Phys. 97, 915 (2003)

13.

V.I. Matveev, D.U. Matrasulov, JETP Lett. 96, 628 (2012)

14.

D.N. Makarov, V.I. Matveev, J. Exp. Theor. Phys. 117, 784 (2013)

15.

D.N. Makarov, V.I. Matveev, J. Exp. Theor. Phys. 125, 189 (2017)

16.

J. Schwinger, Phys. Rev. 91, 728 (1953)
Acknowledgements
The research was supported by the Government order of the RF Ministry of Education and Science (Project No. 3.9890.2017/8.9).
Additional information
Publisher's Note
Springer Nature remains neutral with regard to jurisdictional claims in published maps and institutional affiliations.
About this article
Cite this article
Astapenko, V.A., Sakhno, E.V. Excitation of a quantum oscillator by short laser pulses. Appl. Phys. B 126, 23 (2020). https://doi.org/10.1007/s00340-019-7372-z
Received:

Accepted:

Published: