Abstract
Key message
Extracts from hairy root cultures of Cynara cardunculus L. contain proteases and show milk-clotting activity.
Abstract
Cynara cardunculus L. or cardoon is often used as rennet in traditional cheese manufacturing, due to the presence of specific proteases in the flower. However, the flower extracts are variable depending on the provenance and quality of the flowers as well as high genetic variability among cardoon populations, and this affects the quality of the final product. In search for alternative sources of milk-clotting enzymes, hairy root cultures from cardoon were obtained and characterized regarding their protease content and proteolytic activity toward milk proteins. Aspartic, serine and cysteine proteases were identified in hairy roots by mass spectrometry analysis and an azocasein assay combined with specific inhibitors. RT-PCR analysis revealed the expression of cardosin A and D, and immunoblotting analysis suggested the presence of cardosin A or cardosin A-like enzyme in its mature form, supporting this system as an alternative source of cardosins. Hairy root protein extracts showed activity over caseins, supporting its use as milk coagulant, which was further tested by milk-clotting assays. This is also the first report on the establishment of hairy root cultures from cardoon, which paves the way for future work on controlled platforms for production of valuable metabolites which are known to be present in this species.
This is a preview of subscription content, log in to check access.
Access options
Buy single article
Instant unlimited access to the full article PDF.
US$ 39.95
Price includes VAT for USA
Subscribe to journal
Immediate online access to all issues from 2019. Subscription will auto renew annually.
US$ 199
This is the net price. Taxes to be calculated in checkout.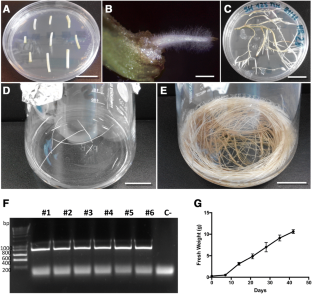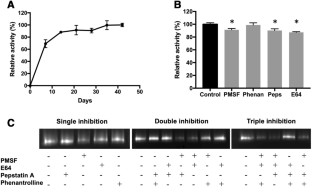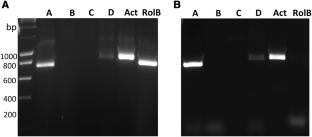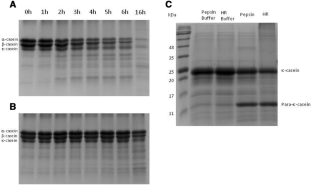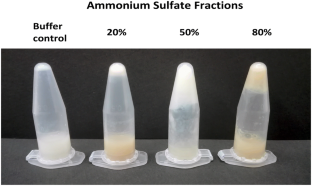 Abbreviations
APs:

Aspartic proteases

BSA:

Bovine serum albumin

HR:

Hairy roots

PBS:

Phosphate-buffered saline

PMSF:

Phenylmethylsulfonyl fluoride

PVPP:

Polyvinylpolypyrrolidone

SH:

Schenk and Hildebrandt medium
Acknowledgements
This work was supported by Fundação para a Ciência e Tecnologia (FCT, Portugal) through project "Proteases from Cynara cardunculus L.: study of gene expression and establishment of alternative production platforms" (ref. PTDC/BAA-AGR/30447/2017), Research Unit Bioresources 4 Sustainability (ref. UID/Multi/04551/2013), and PhD Fellowship to AF (ref. PD/BD/114488/2016, Plants for Life PhD Program). MS data were obtained by the UniMS – Mass Spectrometry Unit, ITQB/IBET, Oeiras, Portugal. The authors wish to thank Isaura Simões and Rita B. Santos for helpful discussions throughout the course of this work, Bruno Alexandre for help with the MS analysis, and Andreas Schiermeyer for critical reading of the manuscript.
Ethics declarations
Conflict of interest
The authors declare that they have no conflict of interest.
Additional information
Publisher's Note
Springer Nature remains neutral with regard to jurisdictional claims in published maps and institutional affiliations.
Communicated by Maike Petersen.
About this article
Cite this article
Folgado, A., Pires, A.S., Figueiredo, A.C. et al. Toward alternative sources of milk coagulants for cheese manufacturing: establishment of hairy roots culture and protease characterization from Cynara cardunculus L.. Plant Cell Rep 39, 89–100 (2020). https://doi.org/10.1007/s00299-019-02475-1
Received:

Accepted:

Published:

Issue Date:
Keywords
Cardoon

Hairy roots

Proteolytic activity

Enzyme

Protease

Cardosin