Double Balloon-Occluded Transarterial Chemoembolization (Double B-TACE) for Hepatocellular Carcinomas Located in the Caudate Lobe
To the Editor,
Superselective micro-catheter insertion is necessary for enhancing the therapeutic effect of transcatheter arterial chemoembolization (TACE) for hepatocellular carcinoma (HCC) [1]. However, individual selection of tumor-feeders with micro-catheters can be impossible, especially when the branches are very small or tortuous [2]. Moreover, TACE in the caudate lobe is challenging owing to its location and complex vascular supply [2, 3]. We report a novel double-balloon technique for TACE of difficult-to-treat HCCs supplied by an unselectable artery.
An 86-year-old man with a history of extended right hepatectomy for HCC was referred for treating recurrent HCC. TACE was planned for two HCCs in the caudate lobe (Fig.
1
). Because of the small residual liver volume, superselective TACE was necessary to avoid hepatic failure.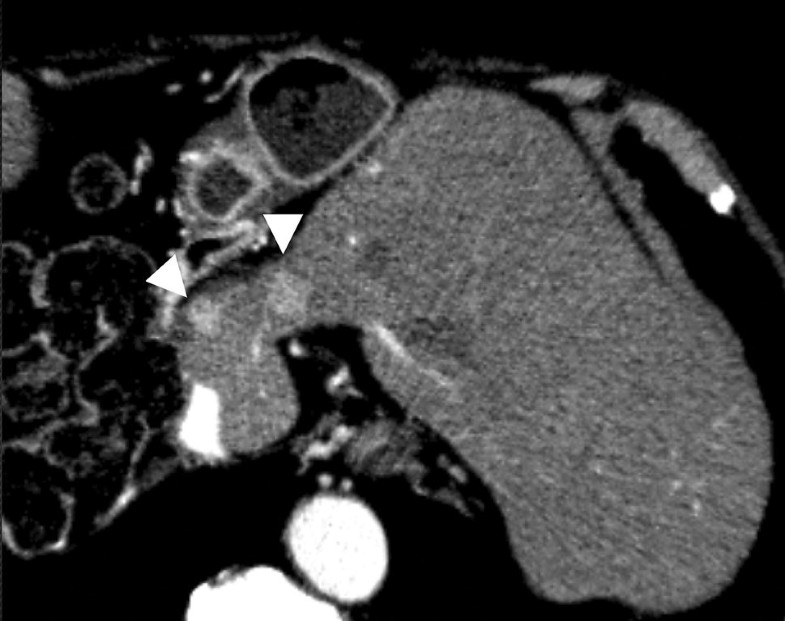 Notes
Compliance with Ethical Standards
Conflict of interest
The authors declare that they have no conflict of interest.
Ethical Approval
All procedures performed in studies involving human participants were in accordance with the ethical standard of the institutional and national research committee and with the 1964 Declaration of Helsinki and its later amendments or comparable ethical standards.
Informed Consent
Informed consent was provided by the patient.
Consent for Publication
Consent for publication was obtained for every individual person's data included in the study.
Copyright information
© Springer Science+Business Media, LLC, part of Springer Nature and the Cardiovascular and Interventional Radiological Society of Europe (CIRSE) 2019