Abstract
Osteochondritis dissecans (OCD) is a joint disorder that affects the articular cartilage and subchondral bone, most commonly at the knee. OCD of the sacroiliac joint is extremely rare. Management of OCD remains controversial, and surgery is often needed, especially when conservative treatment fails. We present a rare case of OCD involving the left sacroiliac joint successfully treated by percutaneous computed tomography—guided retrograde drilling and debridement.
This is a preview of subscription content, log in to check access.
Access options
Buy single article
Instant unlimited access to the full article PDF.
US$ 39.95
Price includes VAT for USA
Subscribe to journal
Immediate online access to all issues from 2019. Subscription will auto renew annually.
US$ 99
This is the net price. Taxes to be calculated in checkout.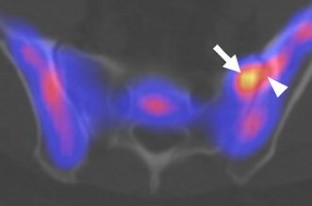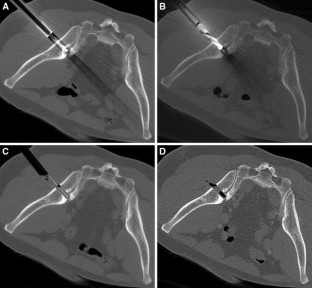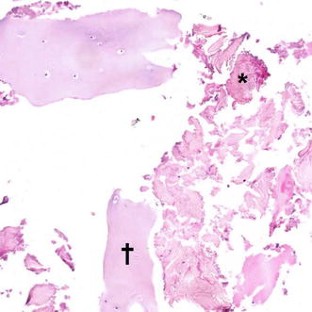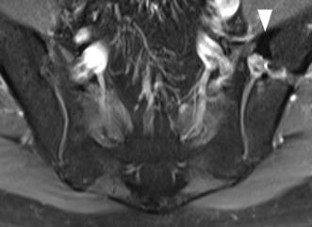 References
1.

Federico DJ, Lynch JK, Jokl P (1990) Osteochondritis dissecans of the knee: a historical review of etiology and treatment. Arthroscopy 6:190–197

2.

Obedian RS, Grelsamer RP (1997) Osteochondritis dissecans of the distal femur and patella. Clin Sports Med 16:157–174

3.

Bohndorf K (1998) Osteochondritis (osteochondrosis) dissecans: a review and new MRI classification. Eur Radiol 8:103–112

4.

Robert M, Moulies D, Alain JL (1984) Sacroiliac osteochondritis. Chir Pediatr 25:338–340

5.

Delbart P, Delcambre B, D'eshougues JR (1976) Sacro-iliac osteochondritis. J Radiol Electrol Med Nucl 57:89–91

6.

Dihlmann W (1964) Developmental abnormalities of the sacroiliac joint including so-called sacral osteochondritis (Roentgen diagnostic studies on 6 types of sacroiliac joints). Fortschr Geb Rontgenstr Nuklearmed 101:285–295

7.

König F (1888) Ueber freie körper in den gelenken. Zeitschr Chir 27:90–109

8.

Clanton TO, DeLee JC (1982) Osteochondritis dissecans. History, pathophysiology and current treatment concepts. Clin Orthop Relat Res 167:50–64

9.

Seebauer CJ, Bail HJ, Rump JC et al (2010) Advancements in orthopedic intervention: retrograde drilling and bone grafting of osteochondral lesions of the knee using magnetic resonance imaging guidance. Cardiovasc Intervent Radiol 33:1230–1234

10.

Ojala R, Kerimaa P, Lakovaara M et al (2011) MRI-guided percutaneous retrograde drilling of osteochondritis dissecans of the knee. Skeletal Radiol 40:765–770

11.

Zelle BA, Gruen GS, Brown S et al (2005) Sacroiliac joint dysfunction: evaluation and management. Clin J Pain 21:446–455

12.

Schenck RC Jr, Goodnight JM (1996) Osteochondritis dissecans. J Bone Jt Surg Am 78:439–456

13.

Berthelot JM, Huguet D, Bertrand-Vasseur A et al (2000) Chondritis dissecans of concave articular surfaces (acetabulum and glenoid fossa). Two case reports. Jt Bone Spine 67:238–241

14.

Aghasi M, Rzetelni V, Axer A (1981) Osteochondritis dissecans of the carpal scaphoid. J Hand Surg Am 6:351–352

15.

Cahill BR (1995) Osteochondritis dissecans of the knee: treatment of juvenile and adult forms. J Am Acad Orthop Surg 3:237–247

16.

Huegli RW, Messmer P, Jacob AL et al (2003) Delayed union of a sacral fracture: percutaneous navigated autologous cancellous bone grafting and screw fixation. Cardiovasc Intervent Radiol 26:502–505

17.

Amoretti N, Hovorka I, Marcy PY et al (2009) Computed axial tomography-guided fixation of sacroiliac joint disruption: safety, outcomes, and results at 3-year follow-up. Cardiovasc Intervent Radiol 32:1227–1234

18.

Borra V, Serra MJ, Rubel IF (2006) Trans-iliac removal of bullet fragments from the sacroiliac joint. J Orthop Trauma 20:52–55
Acknowledgment
The authors thank Dr. Emilie Uldry for her help in providing the surgical equipment, and Dr. Vincent Mino for filming and editing the electronic supplementary material.
Conflict of interest
The authors declare that they have no conflict of interest.
Electronic supplementary material
Below is the link to the electronic supplementary material.
Supplementary material 1 (MPG 25492 kb)
About this article
Cite this article
Becce, F., Mouhsine, E., Mosimann, P.J. et al. Percutaneous CT-Guided Treatment of Osteochondritis Dissecans of the Sacroiliac Joint. Cardiovasc Intervent Radiol 35, 963–967 (2012) doi:10.1007/s00270-011-0305-9
Received:

Accepted:

Published:

Issue Date:
Keywords
CT guidance

Imaging

Osteochondritis dissecans

Percutaneous treatment

Sacroiliac joint