Abstract
Background
Medical tourism for cosmetic surgery has become increasingly popular in recent years. The existing literature has identified poor outcomes associated with general cosmetic tourism; however, the complications associated with cosmetic tourism for facial rejuvenation remain poorly understood. The aims of this study are to delineate the risk profile associated with medical tourism for facial rejuvenation.
Methods
A systematic review of PubMed, MEDLINE, and Embase was performed through January 2019 using the PRISMA guidelines. Search terms included combinations of keywords including medical tourism and plastic surgery and other related nomenclature. Articles published in English relevant to medical tourism for facial rejuvenation and its associated complications were examined.
Results
We identified six retrospective studies including 31 patients who had obtained facial rejuvenation procedures abroad and experienced treatment-associated complications. Twenty-five of 26 listed patients (96%) were female (age range 33–62 years). Departure nations included the USA, Switzerland, England, Ireland, Australia, and Thailand. Destination nations included the Dominican Republic, Cyprus, the USA, Colombia, Thailand, India, and China. Procedures included blepharoplasty, facelift, rhinoplasty, chin lift, and injections with botulinum toxin and dermal fillers. Complications included abscess, poor cosmesis, facial nerve palsy, and death.
Conclusions
We present the first study to systematically review the complications associated with medical tourism for facial rejuvenation. No definitive conclusions can be made given the paucity of relevant data, its clinical and statistical heterogeneity, and small sample size. Additional research is warranted to help inform patients who seek facial rejuvenation procedures abroad and to better understand the health system implications associated with cosmetic tourism for facial rejuvenation.
Level of Evidence V
This journal requires that authors assign a level of evidence to each article. For a full description of these Evidence-Based Medicine ratings, please refer to the Table of Contents or the online Instructions to Authors www.springer.com/00266.
This is a preview of subscription content, log in to check access.
Access options
Buy single article
Instant access to the full article PDF.
US$ 39.95
Price includes VAT for USA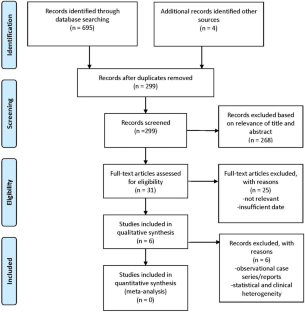 References
1.

Turner L (2010) "Medical tourism" and the global marketplace in health services: U.S. patients, international hospitals, and the search for affordable health care. Int J Health Serv 40(3):443–467

2.

Pereira RT, Malone CM, Flaherty GT (2018) Aesthetic journeys: a review of cosmetic surgery tourism. J Travel Med 25(1):tay042

3.

Franzblau LE, Chung KC (2013) Impact of medical tourism on cosmetic surgery in the United States. Plast Reconstr Surg Glob Open 1(7):e63

4.

Griffiths D, Mullock A (2018) Cosmetic surgery: regulatory challenges in a global beauty market. Health Care Anal 26(3):220–234

5.

Crooks VA, Snyder J (2010) Regulating medical tourism. Lancet 376(9751):1465–1466

6.

Lunt N, Horsfall D, Hanefeld J (2016) Medical tourism: a snapshot of evidence on treatment abroad. Maturitas 88:37–44

7.

Holliday R, Bell D, Cheung O, Jones M, Probyn E (2015) Brief encounters: assembling cosmetic surgery tourism. Soc Sci Med 124:298–304

8.

Thacoor A, van den Bosch P, Akhavani M (2018) Surgical management of cosmetic surgery tourism-related complications: current trends and cost analysis study of the financial impact on the UK National Health Service (NHS). Aesthet Surg J 39:786–791

9.

Brightman L, Ng S, Ahern S, Cooter R, Hopper I (2018) Cosmetic tourism for breast augmentation: a systematic review. ANZ J Surg 88(9):842–847

10.

Nasser JS, Chung KC (2018) Discussion: plastic surgery complications from medical tourism treated in a U.S. Academic Medical Center. Plast Reconstr Surg 141(4):524e–525e

11.

Padilla P, Ly P, Dillard R, Boukovalas S, Zapata-Sirvent R, Phillips LG (2018) Medical tourism and postoperative infections: a systematic literature review of causative organisms and empiric treatment. Plast Reconstr Surg 142(6):1644–1651

12.

Moher D, Liberati A, Tetzlaff J, Altman DG, Group P (2010) Preferred reporting items for systematic reviews and meta-analyses: the PRISMA statement. Int J Surg 8(5):336–341

13.

Moher D, Shamseer L, Clarke M et al (2015) Preferred reporting items for systematic review and meta-analysis protocols (PRISMA-P) 2015 statement. Syst Rev 4:1

14.

Crooks VA, Kingsbury P, Snyder J, Johnston R (2010) What is known about the patient's experience of medical tourism? A scoping review. BMC Health Serv Res 10:266

15.

Nguyen A, Mahabir RC (2016) An update on the level of evidence for plastic surgery research published in plastic and reconstructive surgery. Plast Reconstr Surg Glob Open 4(7):e798

16.

Higgins J, Altman D, Sterne J (2011) Chapter 8: assessing risk of bias in included studies. In: Higgins J, Green S (eds) Cochrane handbook for systematic reviews of interventions, Version 5.1.0 ed. The Cochrane Collaboration

17.

Murad MH, Sultan S, Haffar S, Bazerbachi F (2018) Methodological quality and synthesis of case series and case reports. BMJ Evid Based Med 23(2):60–63

18.

Balshem H, Helfand M, Schunemann HJ et al (2011) GRADE guidelines: 3. Rating the quality of evidence. J Clin Epidemiol 64(4):401–406

19.

Ross KM, Moscoso AV, Bayer LR, Rosselli-Risal L, Orgill DP (2018) Plastic surgery complications from medical tourism treated in a U.S. Academic Medical Center. Plast Reconstr Surg 141(4):517e–523e

20.

Klein HJ, Simic D, Fuchs N et al (2017) Complications after cosmetic surgery tourism. Aesthet Surg J 37(4):474–482

21.

Livingston R, Berlund P, Eccles-Smith J, Sawhney R (2015) The real cost of "cosmetic tourism" cost analysis study of "cosmetic tourism" complications presenting to a public hospital. Eplasty 15:e34

22.

Yau B, Lang C, Sawhney R (2015) Mycobacterium abscessus abscess post-thread facial rejuvenation procedure. Eplasty 15:ic19

23.

Turner L (2012) News media reports of patient deaths following 'medical tourism' for cosmetic surgery and bariatric surgery. Dev World Bioeth 12(1):21–34

24.

Miyagi K, Auberson D, Patel AJ, Malata CM (2012) The unwritten price of cosmetic tourism: an observational study and cost analysis. J Plast Reconstr Aesthet Surg 65(1):22–28

25.

International Society of Aesthetic Plastic Surgery (ISAPS) (2017) ISAPS global statistics: 2017 full global survey results. https://www.isaps.org/wp-content/uploads/2018/10/ISAPS_2017_International_Study_Cosmetic_Procedures.pdf. Accessed 20 Jan 2019

26.

Lunt N, Smith RD, Exworthy M, Green ST, Horsfall DG, Mannion R (2011) Medical tourism: treatments, markets and health system implications: a scoping review. OECD, Paris

27.

Melendez MM, Alizadeh K (2011) Complications from international surgery tourism. Aesthet Surg J 31(6):694–697

28.

American Society of Plastic Surgeons (2017) 2017 plastic surgery statistics report. http://www.plasticsurgery.org/news/plastic-surgery-statistics#section-title. Accessed Jan 2019

29.

Johnston R, Crooks VA, Snyder J, Kingsbury P (2010) What is known about the effects of medical tourism in destination and departure countries? A scoping review. Int J Equity Health 9:24

30.

Adabi K, Stern CS, Weichman KE et al (2017) Population health implications of medical tourism. Plast Reconstr Surg 140(1):66–74

31.

Davison SP, Hayes KD, LaBove G, Shaffer P (2018) The price of medical tourism: the legal implications of surgery abroad. Plast Reconstr Surg 142(4):1075–1080

32.

Cooter RD, Barker S, Carroll SM et al (2015) International importance of robust breast device registries. Plast Reconstr Surg 135(2):330–336
Acknowledgements
The authors would like to acknowledge Benjamin Bryant, Medical Librarian at Ochsner Health System, and Mary Holt, Medical Librarian at Tulane University Health Sciences Center, for assistance with creating the systematic review search strategy.
Ethics declarations
Conflicts of interest
All authors confirm that there are no sources of funding, and there are no financial or non-financial conflicts of interest to report.
Ethical Approval
Given this study was a systematic review of the literature, no study-specific approval was required according to the Tulane University institutional review board and ethics committee for research involving humans and/or animals. The research did not involve animals.
Informed Consent
Informed consent was not applicable since the research did not involve human participants.
Additional information
Publisher's Note
Springer Nature remains neutral with regard to jurisdictional claims in published maps and institutional affiliations.
About this article
Cite this article
Raggio, B.S., Brody-Camp, S.A., Jawad, B.A. et al. Complications Associated with Medical Tourism for Facial Rejuvenation: A Systematic Review. Aesth Plast Surg (2020). https://doi.org/10.1007/s00266-020-01638-w
Received:

Accepted:

Published:
Keywords
Medical tourism

Plastic surgery

Outcomes

Complications