Abstract
Background
In China, traditional preoperative planning of unilateral breast reconstruction mainly depends on anthropometric measurement and visual assessment. Thus, the lack of objective assessment of breast volume and shape would likely result in suboptimal reconstruction outcomes. Three-dimensional surface imaging (3D-SI), which could provide objective measurement data of the breast, may be a promising solution to this problem.
Methods
A retrospective review of patients undergoing tissue expander (TE)/implant breast reconstruction without any mammoplasty surgery on the contralateral sides in our hospital from August 2013 to May 2018 was performed. All the patients underwent unilateral mastectomy with immediate or delayed insertion of TE, followed by an exchange of a silicone gel implant without contralateral procedures. 3D images were obtained at the time of preoperation, the routine expansion visit, and post-exchange of implant. The breast volume measured by 3D-SI served as a guide to conduct the surgery management, such as in deciding the total volume of expansion and guiding the final implant size selection. 3D-SI also provided objective data to evaluate the final outcomes of the reconstruction.
Results
Fifty-one patients were included in this study, in which eighteen patients underwent immediate TE insertion and thirty-three patients underwent delayed TE insertion. The ptosis degree of contralateral breasts was assessed as follows: forty-four were normal, and seven showed mild ptosis. The average expansion degree was controlled at 161.6% ± 14.1% compared to the contralateral breasts. The volume of implants exchanged had a strong linear correlation with the 3D volume of the contralateral breasts at the end of expansion (P < 0.01). The mean time of follow-up was 9.1 ± 6.6 months. There was only one patient who experienced TE leakage with secondary infection and received TE exchange. For the immediate reconstruction group, the overall breast symmetry improved at the completion of implant exchange (P < 0.01), with an average asymmetry of 5.3% ± 4.0% compared with 10.6% ± 6.1% initially. For the delayed reconstruction group, the reconstructed side achieved good volume symmetry to the contralateral side (P > 0.05). There was no significant difference in breast basal width between bilateral breasts post-reconstruction (P > 0.05).
Conclusion
3D-SI serves as a valuable adjunct by providing accurate 3D volume of breasts within TE/implant breast reconstruction in Chinese patients without obvious breast ptosis, which could facilitate surgeons to achieve good reconstructive outcomes.
Level of Evidence IV
This journal requires that authors assign a level of evidence to each article. For a full description of these Evidence-Based Medicine ratings, please refer to the Table of Contents or the online Instructions to Authors www.springer.com/00266.
This is a preview of subscription content, log in to check access.
Access options
Buy single article
Instant unlimited access to the full article PDF.
US$ 39.95
Price includes VAT for USA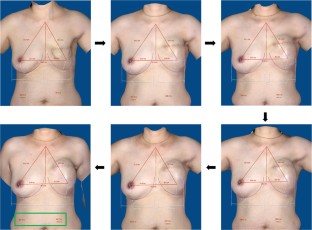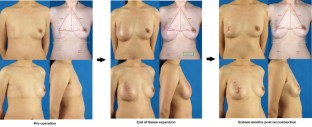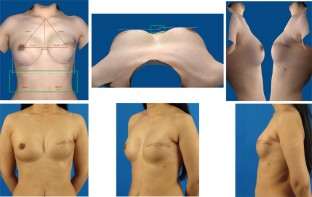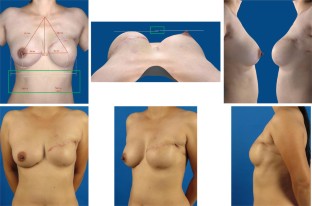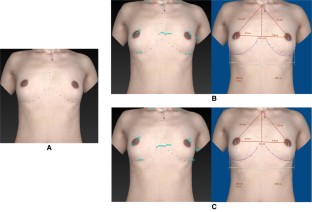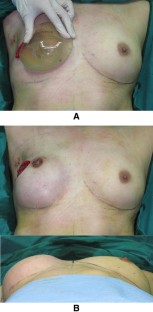 References
1.

Chen Y, Chen J, Chen J, Yang B, Li L, Huang X, Shao Z, Shen Z, Yu P, Wu J (2014) Current trends of breast reconstruction after mastectomy for breast cancer patients in China: a survey report. Zhonghua Zhong Liu Za Zhi 36:851–857 (Article in Chinese)

2.

Panchal H, Matros E (2017) Current trends in postmastectomy breast reconstruction. Plast Reconstr Surg 140:7S–13S

3.

Gurunluoglu R, Gurunluoglu A, Williams SA, Tebockhorst S (2013) Current trends in breast reconstruction: survey of American Society of Plastic Surgions 2010. Ann Plast Surg 70:103–110

4.

de Menezes M, Rosati R, Ferrario VF, Sforza C (2010) Accuracy and reproducibility of a 3-dimensional stereophotogrammetric imaging system. J Oral Maxillofac Surg 68:2129–2135

5.

Rosati R, De Menezes M, Rossetti A, Sforza C, Ferrario VF (2010) Digital dental cast placement in 3-dimensional, full-face reconstruction: a technical evaluation. Am J Orthod Dentofacial Orthop 138:84–88

6.

Hameeteman M, Verhulst AC, Maal TJ, Ulrich DJ (2016) An analysis of pose in 3D stereophotogrammetry of the breast. J Plast Reconstr Aesthet Surg 69:1609–1613

7.

Liu C, Ji K, Sun J, Luan J (2014) Does respiration influence breast volumetric change measurement with the three-dimensional scanning technique? Aesthetic Plast Surg 38:115–119

8.

Regnault P (1976) Breast ptosis. Definition and treatment. Clin Plast Surg 3:193–203

9.

Freeman MD, Vemula R, Rao R, Matatov TS, Strong AL, Tandon R, Chaffin AE, Jansen DA (2016) Refinements in the techniques of 2-stage breast reconstruction. Ann Plast Surg 76:S304–S311

10.

Szychta P, Raine C, Butterworth M, Stewart K, Witmanowski H, Zadrozny M, Rykala J (2014) Preoperative implant selection for two stage breast reconstruction with 3D imaging. Comput Biol Med 44:136–143

11.

Tomita K, Yano K, Hata Y, Nishibayashi A, Hosokawa K (2015) DIEP flap breast reconstruction using 3-dimensional surface imaging and a printed mold. Plast Reconstr Surg Glob Open 3:e316

12.

Choppin SB, Wheat JS, Gee M, Goyal A (2016) The accuracy of breast volume measurement methods: a systematic review. Breast 28:121–129

13.

Chae MP, Rozen WM, Spychal RT, Hunter-Smith DJ (2016) Breast volumetric analysis for aesthetic planning in breast reconstruction: a literature review of techniques. Gland Surg 5:212–226

14.

Tzou CH, Artner NM, Pona I, Hold A, Placheta E, Kropatsch WG, Frey M (2014) Comparison of three-dimensional surface-imaging systems. J Plast Reconstr Aesthet Surg 67:489–497

15.

Wesselius TS, Verhulst AC, Vreeken RD, Xi T, Maal TJJ, Ulrich DJO (2018) Accuracy of three software applications for breast volume calculations from three-dimensional surface images. Plast Reconstr Surg 142:858–865

16.

Rinker B, Veneracion M, Walsh CP (2010) Breast ptosis: causes and cure. Ann Plast Surg 64:579–584

17.

Coltman CE, McGhee DE, Steele JR (2017) Three-dimensional scanning in women with large, ptotic breasts: implications for bra cup sizing and design. Ergonomics 60:439–445
Ethics declarations
Conflict of interest
The authors declare that they have no conflict of interest.
Ethical Approval
All procedures performed in this study involving human participants were in accordance with the ethical standards of the participating institutions and with the 1964 Helsinki Declaration and its later amendments or comparable ethical standards.
Formal Consent
For this retrospective study, formal consent is not required.
Additional information
Publisher's Note
Springer Nature remains neutral with regard to jurisdictional claims in published maps and institutional affiliations.
About this article
Cite this article
Ma, J., Xia, Y., Li, B. et al. Unilateral Tissue Expander/Implant Two-Stage Breast Reconstruction with the Assistance of Three-Dimensional Surface Imaging. Aesth Plast Surg 44, 60–69 (2020). https://doi.org/10.1007/s00266-019-01513-3
Received:

Accepted:

Published:

Issue Date:
Keywords
Tissue expander

Implant

Two-stage

Breast reconstruction

Three-dimensional surface imaging